December 4-6, 2019
Kaytlin Bailey shared DSW's work at the American Legislative Exchange Council's (ALEC's) Annual Policy Summit in Scottsdale, Arizona. ALEC is the largest voluntary membership organization of state legislators and private-sector representatives in the U.S.
DSW also attended the National Organization for Women's (NOW's) New York state conference to learn and exchange ideas around current efforts to combat human trafficking in the U.S. Kaytlin raised concerns about whether arresting consenting adults is actually helpful to trafficking survivors.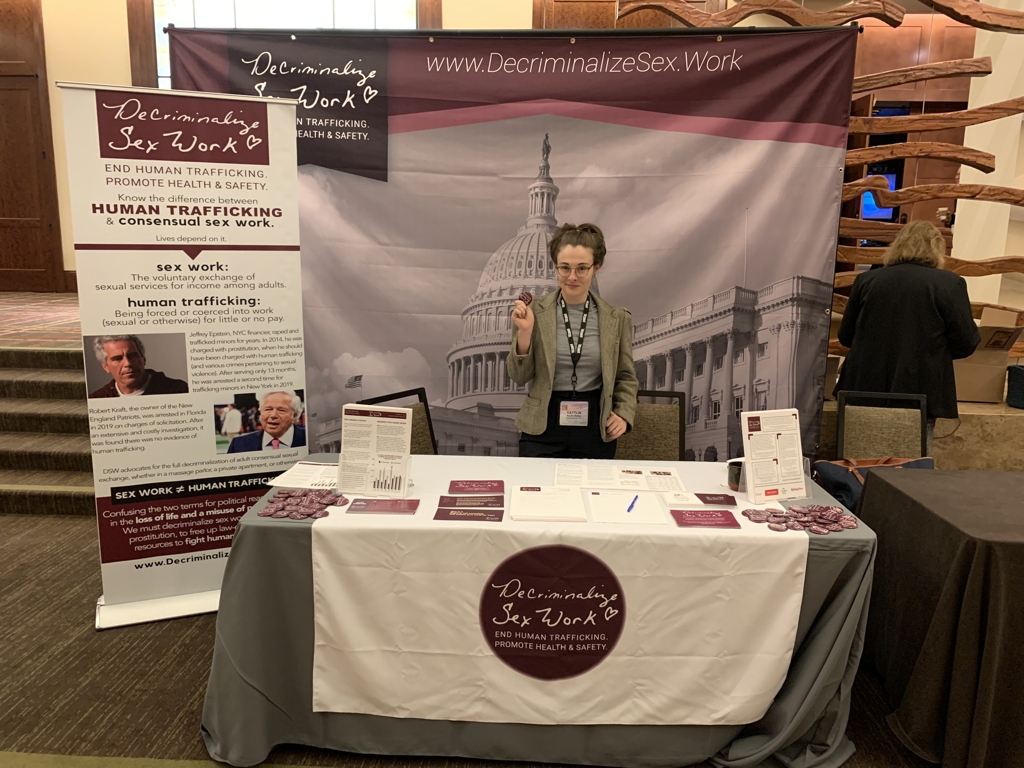 Kaytlin Bailey is pictured at DSW's expo booth in Scottsdale.
DSW's Kaytlin Bailey (left) is pictured with Ana Maria Archila (right) from the Center for Popular Democracy.