January 1, 2020
This month marks Decriminalize Sex Work's first full calendar year as a national advocacy organization. It is hard to believe how fast it has gone!
Since DSW's founding in the spring of 2019, our organization has:
1. Helped New Hampshire activists promote a study commission on sex work and human trafficking in the state, and offered expert testimony at numerous hearings;
2. Submitted an amicus brief on behalf of the Woodhull Freedom Foundation to support its constitutional challenge of SESTA/FOSTA;
3. Participated in a successful hearing with internationally recognized experts on the subject of sex work and trafficking in Rhode Island;
4. Hosted a Unity Reception at the Cornell Club in New York City, at which speakers included Dame Catherine Healy of New Zealand and Ceyenne Doroshow;
5. Provided expert testimony in a hearing to fully decriminalize sex work in Washington, D.C.;
6. Partnered with local sex worker rights advocates on legislative initiatives and community outreach efforts in NH, RI, WA, HI, CA, VT, and DC;
7. Established a grants program for sex worker rights activists and organizations around the country — five different individuals and organizations, spanning the country from Hawaii to New Hampshire, received grants to further the cause of decriminalizing sex work;
8. Attended and exhibited at the following national and international conferences:
South by Southwest 2019;
The Seattle Annual Sex Worker Summit;
Law and Society Association Conference;
National Conference of State Legislatures annual meeting;
National Association of Criminal Defense Lawyers 2019 Defending Sex Crimes Seminar;
Woodhull Freedom Foundation's 2019 Sexual Freedom Summit;
2019 International Human Trafficking and Social Justice conference;
American Public Health Association's annual international conference;
American Legislative Exchange Council's 2019 policy summit;
and the National Organization for Women's New York state conference.
DSW is gaining momentum. We have expanded our team from six to nine dedicated members and doubled our budget to accommodate a growing number of exciting initiatives. Through mailing lists, social media, and personal and professional partnerships, our outreach touches thousands of advocates around the world. We participate in coalitions and initiatives supporting sex workers, trafficking survivors, LGBTQ, TGNC, and migrant rights across the country.
This month we met with lobbyists working to pass two incredible decriminalization bills in Vermont, and we are assisting the New York Public Advocate's office in drafting a Sex Worker Bill of Rights. DSW has expanded its grants program to better serve the incredible work activists are already pursuing nationwide.
It is because of supporters like you that DSW can have the impact that it does. Thank you for believing in this organization and following our journey. If you are able, please consider donating via DSW's website to help us continue fighting for the rights, health, and safety of sex workers and their communities in the United States.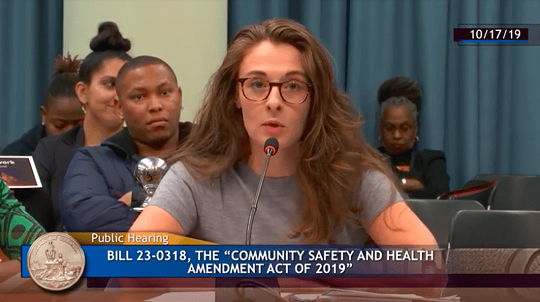 DSW's Kaytlin Bailey testifies before the Council of the D.C. city council in support of legislation to decriminalize adult sex work.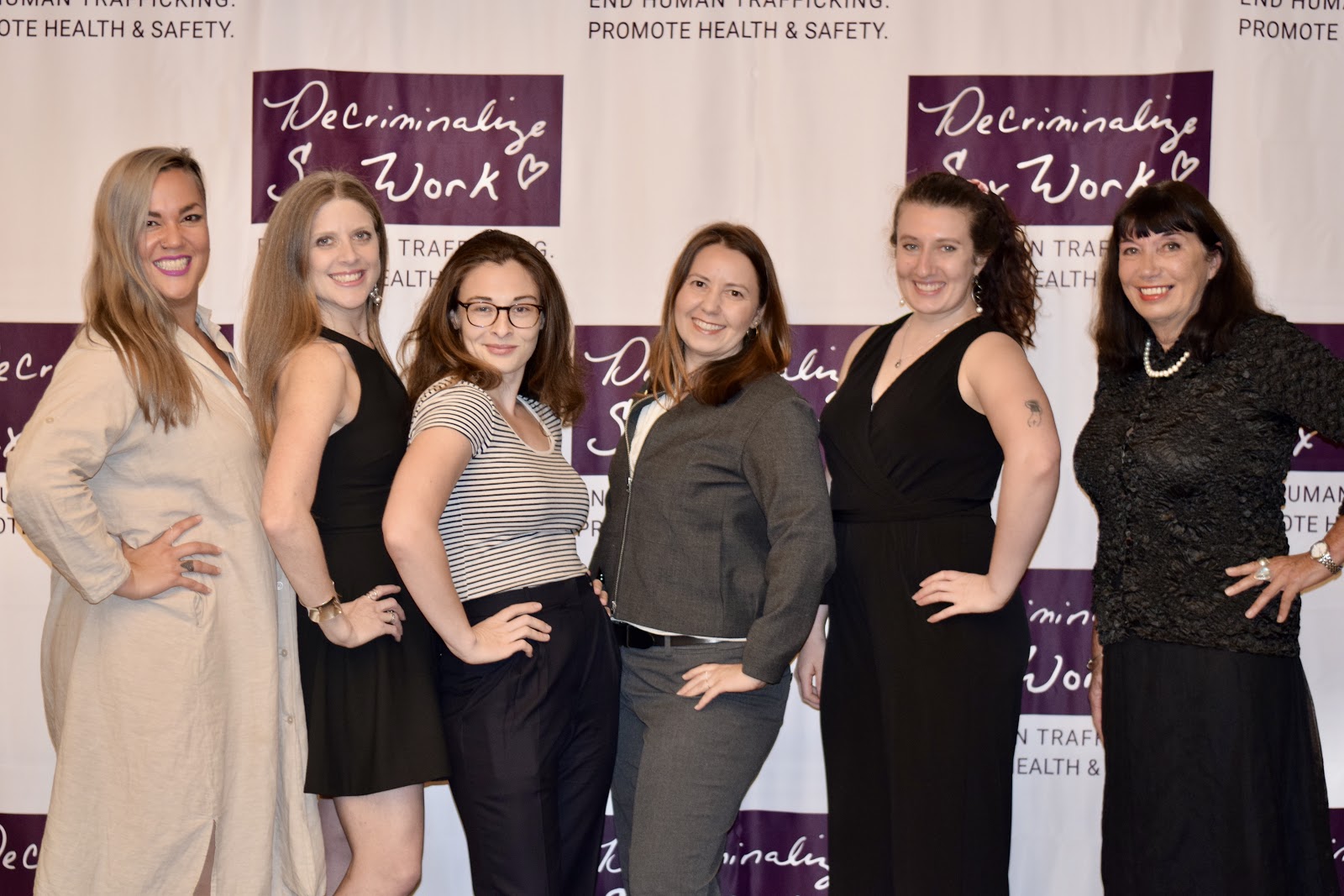 L to R: DSW's J. Leigh Brantly, Melissa Broudo, Kaytlin Bailey, Crystal DeBoise, and Avery Manuel pose with Dame Catherine Healy on May 2 at the Cornell Club.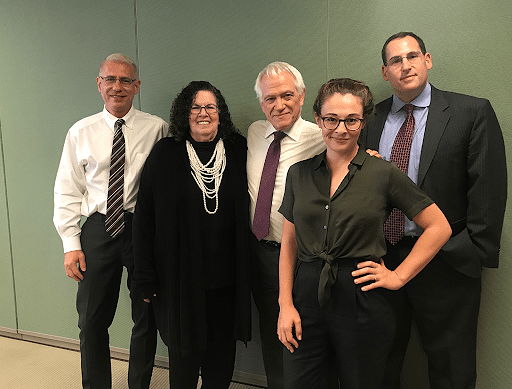 DSW's Kaytlin Bailey is pictured with Ricci Levy, WFF's CEO, president, and former executive director named the lead plaintiff in the Woodhull v. USA case, as well as the team from Davis Wright Tremain Law Firm, litigating the suit. (L to R: Larry Walter, Ricci Levy, Robert Corn-Revere, Kaytlin Bailey and Ronald G London; Photo: DSW, 2019)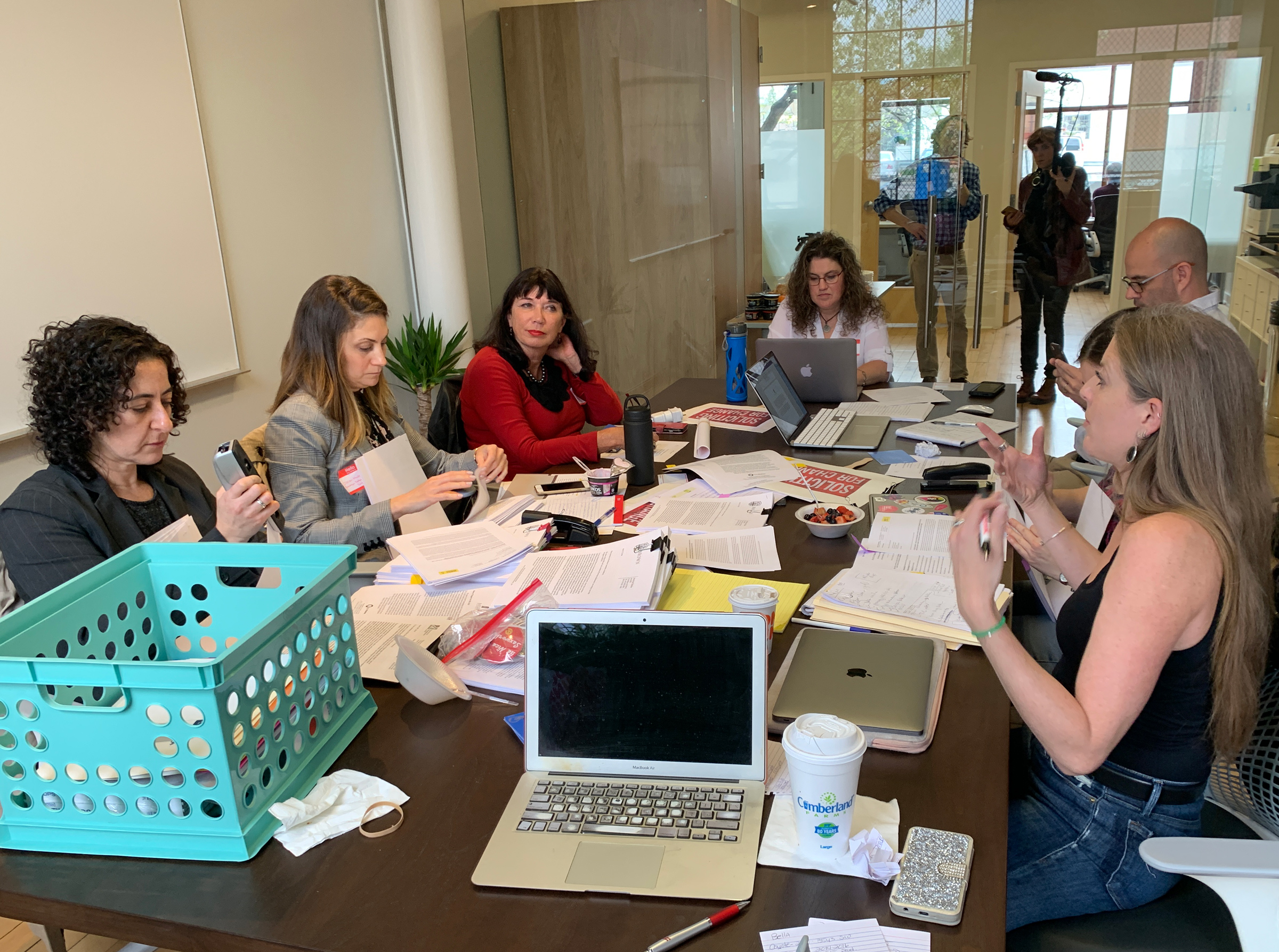 Kate Mogulescu, Esq., lead attorney for the ABA Survivor Reentry Project; Jillian Modzeleski, Esq., senior trial attorney for Human Trafficking Intervention Court; Dame Catherine Healy; Jill McCracken, PhD; Scott Cunningham, PhD; and Melissa Broudo, Esq. (L to R) work to prepare for their testimony before the RI House Judiciary Committee.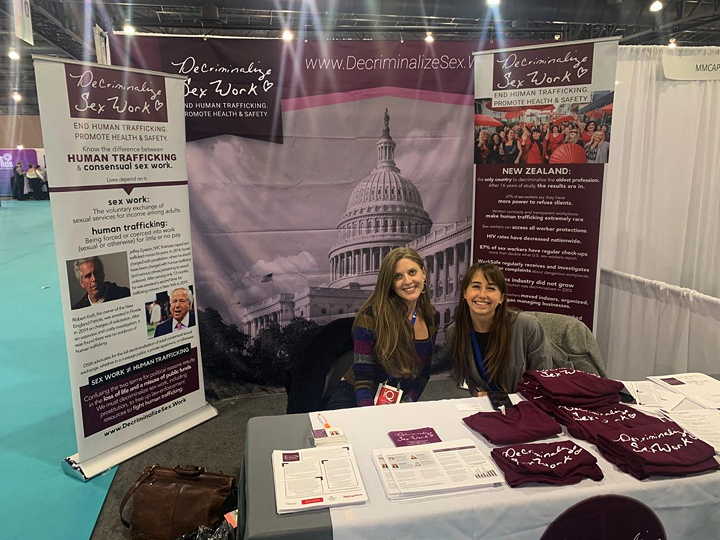 DSW's Melissa Broudo and Frances Steele work the table at the APHA expo.
DSW Newsletter #10 (January 2020)
January 1, 2020 This month marks Decriminalize Sex Work's first full calendar year as a national advocacy organization. It is hard to believe how fast it has gone! Since DSW's...
Read More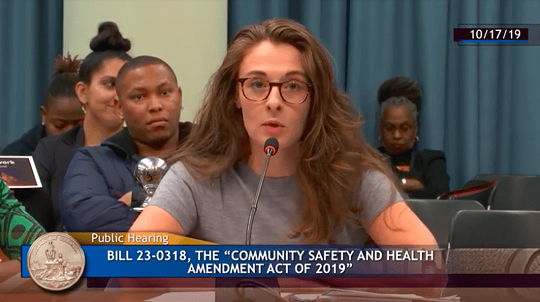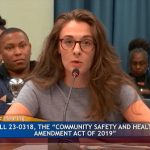 2019 In Review: DSW Concludes Its...
NY Gender Diversity Coalition Introduces Legislative...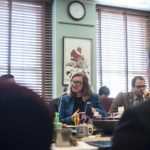 VT Legislators Move Toward Supporting Sex...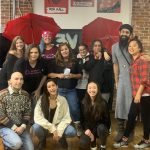 DSW Honors International Day To End...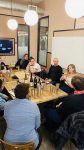 DSW Staffers Participate in LGBTQI and...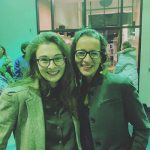 DSW Attends Two Key Conferences