January 8, 2020
The New York State Gender Diversity Coalition, led by the New York Transgender Advocacy Group (NYTAG) including 35+ NY nonprofit organizations, met with NY state legislators in Albany concerning the coalition's 2020 legislative platform. NYTAG is a trans-led organization that advocates tirelessly for more inclusive gender-based policies, benefitting transgender and gender non-conforming/non-binary (TGNCNB) individuals. This is accomplished by reaching out to community leaders, educating health practitioners, and influencing policymakers.
DSW is honored to be a part of this critical coalition. Issues affecting the TGNC community are deeply intertwined with sex workers' rights. Because of discrimination and marginalization in most employment sectors, many TGNC individuals—particularly transgender women of color—have or will engage with sex work as one of the only viable options for supporting themselves
Of the six bills in NY state, a repeal of the loitering bill (A654/S2253) will be introduced by Brad Hoylman (D-WF) in the Senate and Amy Paulin (D-Scarsdale) on the Assembly side. This legislation would amend a statute that currently criminalizes loitering for the purpose of prostitution, a profiling bill that disproportionately affects trans women of color.
Advocates refer to the current law as "walking while trans," signifying the propensity of police to target trans women, especially those of color, for standing on sidewalks, wearing certain clothing, or motioning at passing cars. "Walking while trans" is one of the most harmful laws used to systematically marginalize sex workers and transgender individuals. Even though they rarely result in convictions, arrests are traumatic stigmatizing events, and are perceived to be a type of "stop and frisk" for transgender people and women of color.
A 2019 report by the National Center for Transgender Equality found that 58% of transgender individuals who interacted with police officers in the last year experienced harassment, abuse, or other mistreatment. 
The survey also found that, nationally, 33% of police interactions with transgender women of color result in arrests on prostitution charges.
All of the proposed bills seek to protect the rights and safety of NY's most vulnerable communities, eliminate discrimination, and reduce state-sponsored violence. Because of demographic overlap and criminalization, many of the injustices addressed by these bills have an enormous impact on the rights of trans sex workers—especially the loitering bill. You can read the coalition's one-pager, posted on NYTAG's website.
We implore NY's state legislators to pass these bills, which would provide a safer and more just society in NY state. If you're a NY resident, please email or call your two state legislators to express your support of the pending bills via DSW's Take Action page.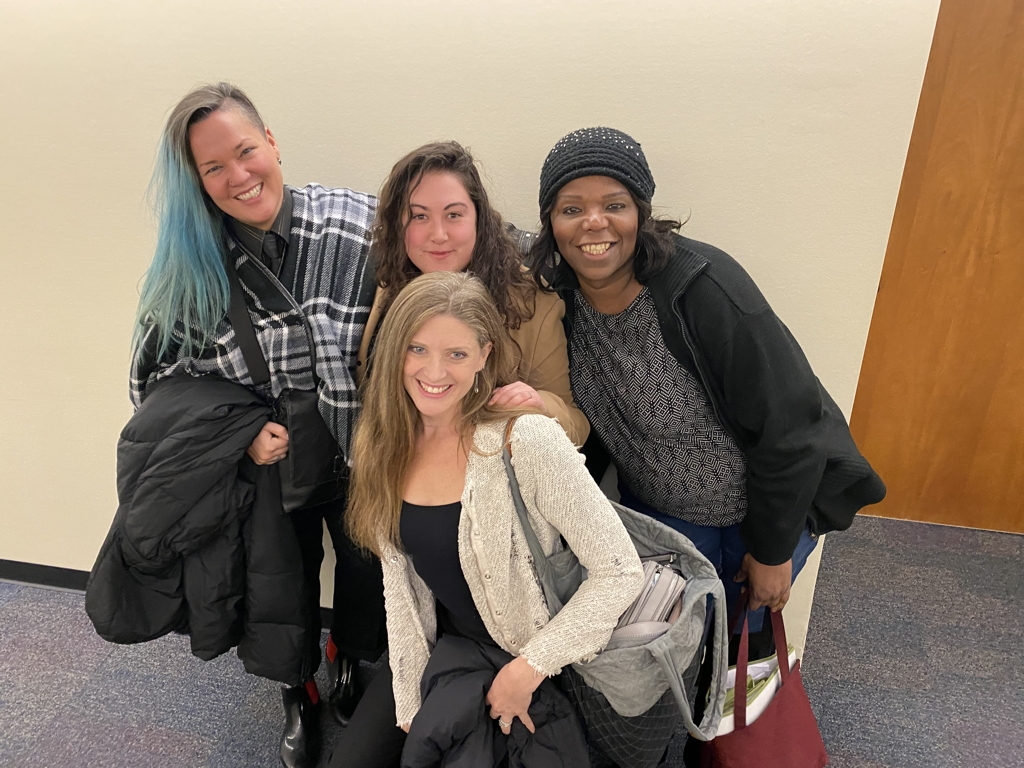 DSW and NYTAG pictured in Albany at the beginning of NY state's 2020 legislative session. From left to right: J. Leigh Brantly of DSW and NYTAG, Amanda Babine of NYTAG, Tanya Asapansa-Johnson Walker of NYTAG, and (front) Melissa Broudo of DSW and the SOAR Institute.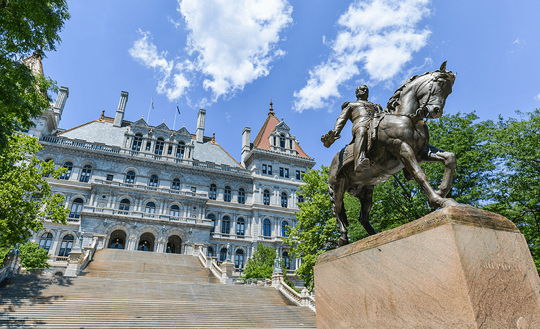 The Albany Statehouse (Photo: NYTAG)
DSW Newsletter #10 (January 2020)
January 1, 2020 This month marks Decriminalize Sex Work's first full calendar year as a national advocacy organization. It is hard to believe how fast it has gone! Since DSW's...
Read More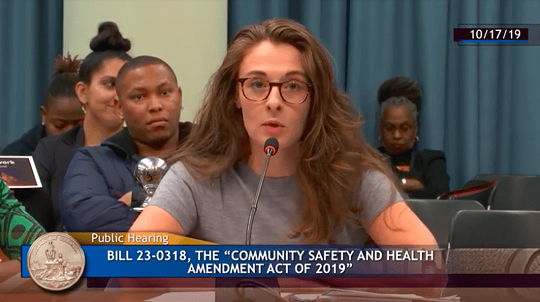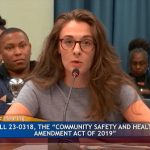 2019 In Review: DSW Concludes Its...
NY Gender Diversity Coalition Introduces Legislative...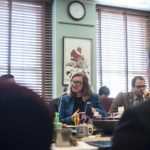 VT Legislators Move Toward Supporting Sex...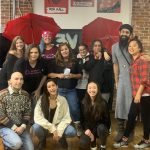 DSW Honors International Day To End...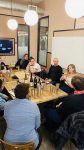 DSW Staffers Participate in LGBTQI and...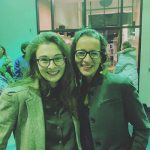 DSW Attends Two Key Conferences