December 13, 2021
Too many violent criminals have admitted to targeting sex workers because it was less likely that the disappearances or deaths of individuals selling sex would be noticed or reported. Even in the case that they were, because of the stigma surrounding sex work, law enforcement often handles crimes committed against sex workers differently than they would otherwise. In the words of Gary Ridgeway, also known as the Green River Killer, "I picked prostitutes because I thought I could kill as many of them as I wanted without getting caught."
Ridgeway's assumption is chilling, made even more so by the fact that it's true. A 2014 study found that between 45-75% of sex workers will experience physical and sexual violence while working, with little recourse as reporting the crime would mean risking arrest and prosecution. Criminalization also exposes sex workers to abuse and exploitation by law enforcement. Human Rights Watch found that sex workers in South Africa do not report rape or armed robbery to police for fear of being arrested, profiled, harassed, or laughed at and not taken seriously. "No Humans Involved" or NHI is a designation that has historically been used by ​​police, politicians, and judges when looking at crimes committed against sex workers and other marginalized individuals, an acceptance of the continued violence against these communities and the belief that they are unworthy of human rights. In some cases, laws do not even define violence against sex workers as a criminal act.
Taking into account this history of disproportionate victimization, a Good Samaritan bill was recently proposed in New York State. S2233A/A225 would provide immunity from prosecution for individuals engaged in prostitution who are victims of or witnesses to a crime and either report it or assist in the investigation or prosecution. If enacted, the bill will be a critical step in protecting the rights of sex workers in New York State. Similar laws have already been enacted in Vermont, New Hampshire, Oregon, Montana, and Utah.
The proposal of S2233A comes at an interesting time. Suffolk County's newly elected Police Commissioner Rodney Harrison recently pledged to re-open the case of the Gilgo Beach serial killer in the Long Island area. Most of the Gilgo Beach Killer's victims were sex workers who had advertised in the area on Craigslist. In a press conference on December 31, 2021, Harrison stated that the department was "in a great place to solve" the case and cited new leads.
The case had been cold for a decade. In May of 2010, Shannan Gilbert, a 23-year-old from the south shore of Long Island, disappeared mysteriously. The search for her uncovered ten bodies scattered along the beach highway. Later that year, the remains of four more women were found near Gilgo Beach. Discoveries continued, among them, the body of a toddler and a woman believed to be her mother. In all, there were ten bodies officially linked to what has been dubbed the Long Island Serial Killer (LISK) Case and seven others who are likely connected.
We will never know for sure if an immunity law might have saved the lives of any of the victims in the Gilgo Beach case. What we do know is that as it currently stands, sex workers are put in danger because of criminalization and then left unprotected from any number of crimes including armed robbery, assault, and murder. Peter Sutcliffe (the Yorkshire Ripper), Jack the Ripper, Robert Hansen, Robert Pickton, Joel Rifken, Steve Wright, Benjamin Atkins, Donald Murphy, and Richard Cottington are all serial murderers who have admitted to targetting sex workers either because they believed it would make them harder to catch, or because they believed sex workers were expendable, a notion that our society continues to perpetuate. A recent spate of murders in St. Louis is thought to have been carried out by a single individual targeting sex workers. A 2011 study out of Indiana University found that between 1970-2009, 22 percent of confirmed serial murders were of known sex workers and prostitutes. These numbers increased throughout the study, reaching a high of 69% from 2000-2009.
It is because of this violence, fueled by stigmatization, ignorance, and criminalization, that human rights organizations like Amnesty International, the World Health Organization, the American Civil Liberties Union, and more support the decriminalization of sex work, as well as more incremental measures such as Good Samaritan laws to save lives and protect the rights of sex workers and communities. The impact of criminalization and victimization falls most heavily on sex workers with intersectional vulnerabilities: immigrants, BIPOC individuals, transgender, and non-binary folks, the gay and lesbian communities, those who are unhoused, and people living in poverty. Everyone deserves protection and recourse from crime, and we cannot stand by and allow marginalized communities to be excluded from this right.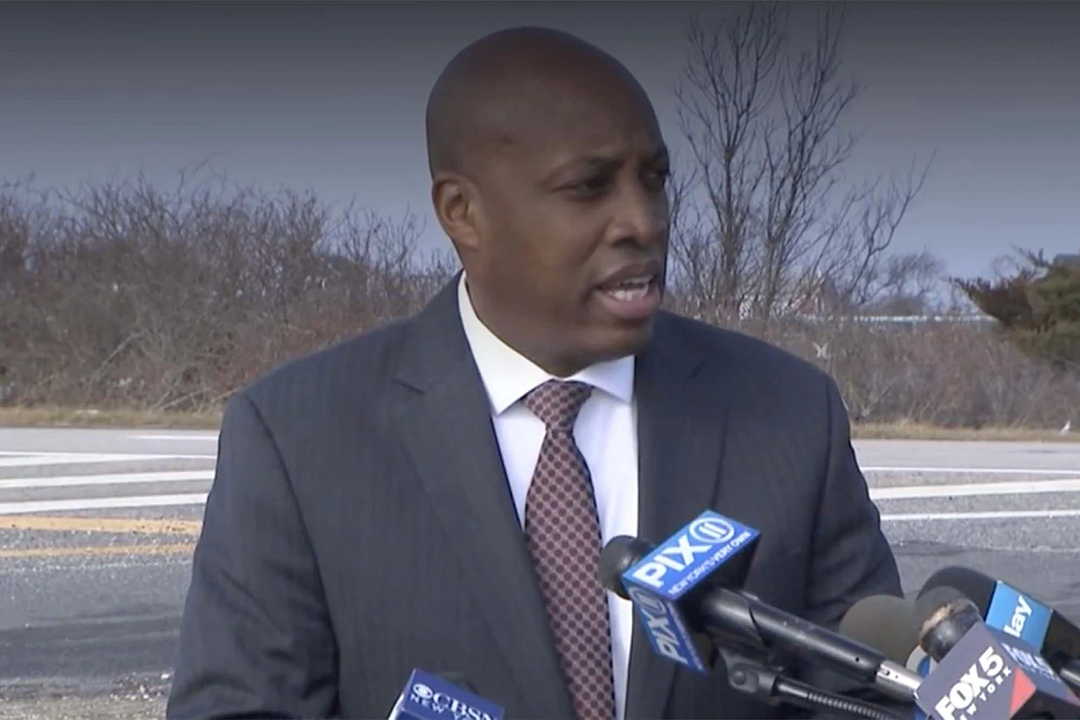 The New Suffolk County Police Comissioner, Rodney Harris, has pledged to reopen and solve the Gilgo Beach Murders. (CBS, 2021)
DSW Newsletter #32 (January 2022)
January 1, 2022 Bills to decriminalize sex work are being considered in New York (S3075/A849), Massachusetts (H1867), Vermont (H630), and Missouri (H2388). Several other pieces of legislation to improve the health, safety, and human rights of sex...
Read More