January 1, 2022
Bills to decriminalize sex work are being considered in New York (S3075/A849), Massachusetts (H1867), Vermont (H630), and Missouri (H2388). Several other pieces of legislation to improve the health, safety, and human rights of sex workers and related communities have been introduced around the country.
Massachusetts also saw the introduction of S947, proposed by Senator Sonia Chang-Diaz. The bill would support survivors of trafficking and abuse by increasing eligibility for expungement and the sealing of records. If passed, survivors would be eligible for expungement for all crimes they were compelled to commit as a result of their exploitation. This bill is similar to the Survivors of Trafficking Attaining Relief Together (START) Act, enacted in New York last year. The New Jersey Senate also recently passed S3433 which would similarly provide a process to vacate and expunge the convictions of human trafficking survivors. The governor signed the bill into law this month.
New York and Rhode Island have both proposed Good Samaritan Bills [also known as immunity]. These laws are critical to the health and safety of sex workers and broader communities. Because of criminalization, sex workers often do not report crimes committed against them for fear of arrest and prosecution. Good Samaritan laws, as proposed, provide limited immunity from prosecution for individuals engaged in prostitution who are victims of or witnesses to a crime, allowing them to come forward without risking prosecution.
Rhode Island has two other important bills that have been introduced this session to protect sex workers' rights. The first, H6049/S249, criminalizes custodial sexual assault of defendants in the custody of a peace officer. An offense under this law would be subject to imprisonment for up to three years. There is a pattern of sexual abuse of sex workers at the hands of law enforcement across the United States. Vice divisions have used criminalization to coerce sexual favors from sex workers. A 2019 Johns Hopkins University study also found that abusive police interactions with sex workers increase the likelihood of violence at the hands of clients. These findings are reflective of the general stigmatization directed at sex workers, encouraging tacit acceptance, and sometimes even perpetuation, of violence against them by law enforcement.
H5464, also introduced in Rhode Island, would establish non-discrimination standards for healthcare providers in the state. The bill mandates that any patient seeking services "shall not be denied appropriate care on the basis of age, sex, gender identity, sexual orientation, race, color, marital status, familial status, disability, religion, national origin, source of income, source of payment, or profession." Sex workers are commonly subjected to discrimination and stigma when seeking healthcare which results in inadequate care and nondisclosure. Discrimination may stop sex workers from seeking services at all. If passed, this bill will create important protections for sex workers and other marginalized communities when accessing life-saving care.
In New York, A8281 was recently introduced in the State Assembly to remove unauthorized or unlicensed practice of massage therapy, and aiding or abetting unauthorized or unlicensed practice of massage therapy, from the criminal statute of unauthorized practice. This legislation is intended to put an end to the routine harassment and abuse of the largely immigrant population working in massage parlors in certain counties by NYPD's vice division. Vice routinely conducts stings at massage parlors in certain neighborhoods under the guise of "rescuing" women from trafficking rings. Undercover officers request sex acts at the end of an appointment. If the masseuse agrees, they are arrested for prostitution, and if they say no, the officer can still charge them with unlicensed massage under the Unauthorized Practice of a Profession statute (ED 6512). Immigrant women of Asian descent have been disproportionately targeted for these arrests. Between 2015 and 2019, 93.3% of unlicensed practice of a profession arrests were of Asian-identified individuals, increasing by 2700%. 91 percent of the 2016 cases were against non-citizens.
The Gender Identity Respect, Dignity, and Safety Act (S6677/A7001), also introduced in New York, would amend the state's corrections law. The bill "requires that incarcerated people in state and local correctional facilities who have a gender identity different from the person's assigned sex at birth be addressed and have access to commissary items, clothing, and other materials that are consistent with the person's gender identity." It also mandates that individuals be placed in correctional facilities with people of the gender that they most closely align with, with the freedom to change their placement. This bill creates essential protections for transgender, non-conforming, and non-binary (TGNC/NB) community members. When TGNC/NB are placed in the wrong prison or jail, many are subjected to violence, harassment, psychological distress, or blocked from medical care.
DSW will continue monitoring and reporting on bills, such as these, which are important to the rights of sex workers and related communities. We urge readers who are residents of states with active legislation to reach out to their representatives and ask them to support these bills.
Visit https://decriminalizesex.work/advocacy/take-action-your-state/ to send letters in support of decriminalization to your legislators.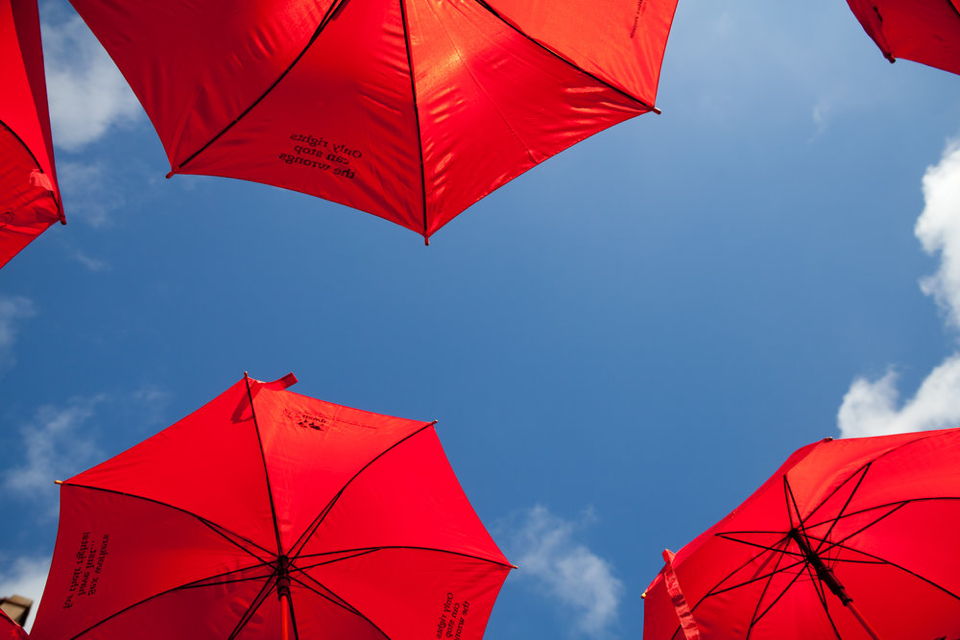 (SWARM Collective, 2013)
DSW Newsletter #32 (January 2022)
January 1, 2022 Bills to decriminalize sex work are being considered in New York (S3075/A849), Massachusetts (H1867), Vermont (H630), and Missouri (H2388). Several other pieces of legislation to improve the health, safety, and human rights of sex...
Read More