December 3, 2021
Coos County covers a rural stretch of Oregon's coastline about 200 miles south of Portland, Oregon. The area is markedly conservative. In 2018, the community came to the defense of a public high school principal who had been sued by the American Civil Liberties Union for discriminating against LGBTQ students and forcing them to read the Bible. It is also home to Southwestern Oregon Community College (SWOCC), one of the largest employers in the county. SWOCC was recently sued by Nicole Gilliland for discrimination on the basis of having engaged in sex work. Gilliland alleged that her instructors treated her differently, ignored her in class, marked her down on assignments, or gave her extra work, because of her history working in the porn industry.
In December of 2021, Federal Judge Mustafa T. Kasubhai ruled in Gilliland's favor, marking the first time that Title IX has been invoked by a student to fight discrimination based on a history of doing sex work. Judge Kasubhai found that the evidence Gilliland presented to prove discrimination was directly connected to her work history. He also found that the actions of the professors constituted sex discrimination as they made comments that advanced a stereotype of the kind of woman "appropriate for the nursing profession," deeming Gilliland unfit.
It began with a single professor. While Gilliland was recovering from illness, Melissa Sperry gave Gilliland an extra assignment that no one else in the class was assigned. Three days later when Gilliland turned it in, Sperry refused to grade it. Later, Sperry docked Gilliland's grades on tests she had taken late as a result of her illness. When Gilliland questioned this, Sperry replied "unclassy women shouldn't be nurses, Nicole." Sperry then changed passing grades on assignments Gilliland had previously turned in to fail her and alleged that Gilliland had plagiarized them. At a hearing to clear up the plagiarism accusation, the head of the nursing program testified that Gilliland was an angry person and unsafe around her patients.
Gilliland was confused at first. She was on the Dean's List (before beginning to fail her classes inexplicably) and she had received rave reviews from the nurse overseeing her practicum placement. Suddenly it all clicked. Gilliland realized she wasn't being penalized for underperforming in school, but rather because of her history as an adult-film performer. Other students refused to speak to her on campus out of fear of the same treatment from professors. It became clear to Gilliland that she wasn't going to pass the semester.
In an interview with Vice, a classmate of Gilliland's said that she was not surprised that she faced discrimination as a result of her history in porn. "The instructors decided that she was not right for the program and singled her out — the first step was the bogus assignment, then they landed on plagiarism. It was a total shit show. SWOCC's nursing school has a reputation for having bullies." Other students at SWOCC reported similar patterns of discrimination based on their accents or because of their age. But they were always able to graduate. However, in  Gilliland's case, the stigma around being a sex worker was too great for Coos County.
Gilliland's lawsuit is based on a claim, not only of individual discrimination but also that SWOCC engaged in a pattern of behavior that targets and excludes female students. While it's difficult to determine the exact demographics of people doing sex work, statistics tend to report that a majority are women. 66% of prostitution arrests in the United States in 2014 were of women. Derek Demeri, a 2020 graduate of Rutgers law school, authored an article in Rutgers University Law Review outlining how and why discrimination against sex workers violates Title IX. Now, the federal court's ruling confirms it. "It's not just about Title IX — getting a court to recognize that discrimination against sex workers is sex discrimination could bring a sweeping movement across the country," Demeri said of the lawsuit.
The road to victory has not been easy for Gilliland. Treatment by her professors and the school administration drove her to a suicide attempt in 2019, which caused her to lose custody of her children. Her younger daughter was sent to live with the very family members who had told the Coos County community about her history with sex work. She was then fired from her food service job because of her "legal troubles" and kicked out of her apartment for "stirring up trouble" with the lawsuit. "At first I thought, how in the hell do you think you'll get away with this?" Gililland told Vice. "But now I see that they really could. We have one whore taking on all of these noble people."
After submitting for a psychological evaluation and acquiring 12 letters of character support from friends and acquaintances, Gilliland finally gained back custody of her children. After bouncing between a homeless shelter and a shed in someone's backyard that cost $200/month, she was put in touch with Alex Andrews, long-time sex worker rights advocate who started a GoFundMe for the family and found them a new place to live.
Despite all the setbacks, Gilliland bravely pushed forward with her lawsuit. "Gililland is using her privilege to achieve good for everyone else," says Andrews. "That is a remarkable thing to do. There are a lot of people doing sex work who can't be out about it because the consequences they would face are way too great."
Her experience in the legal system inspired Gilliland to change careers. She now plans to attend law school to continue fighting against discrimination. As intended, her fight is sure to empower sex workers and other marginalized individuals who experience similar rejection and stigmatization. Going forward, Gilliland will not shy away from her history with sex work but own it proudly. Hiding, she says, only "empowered people who shouldn't have had power over me."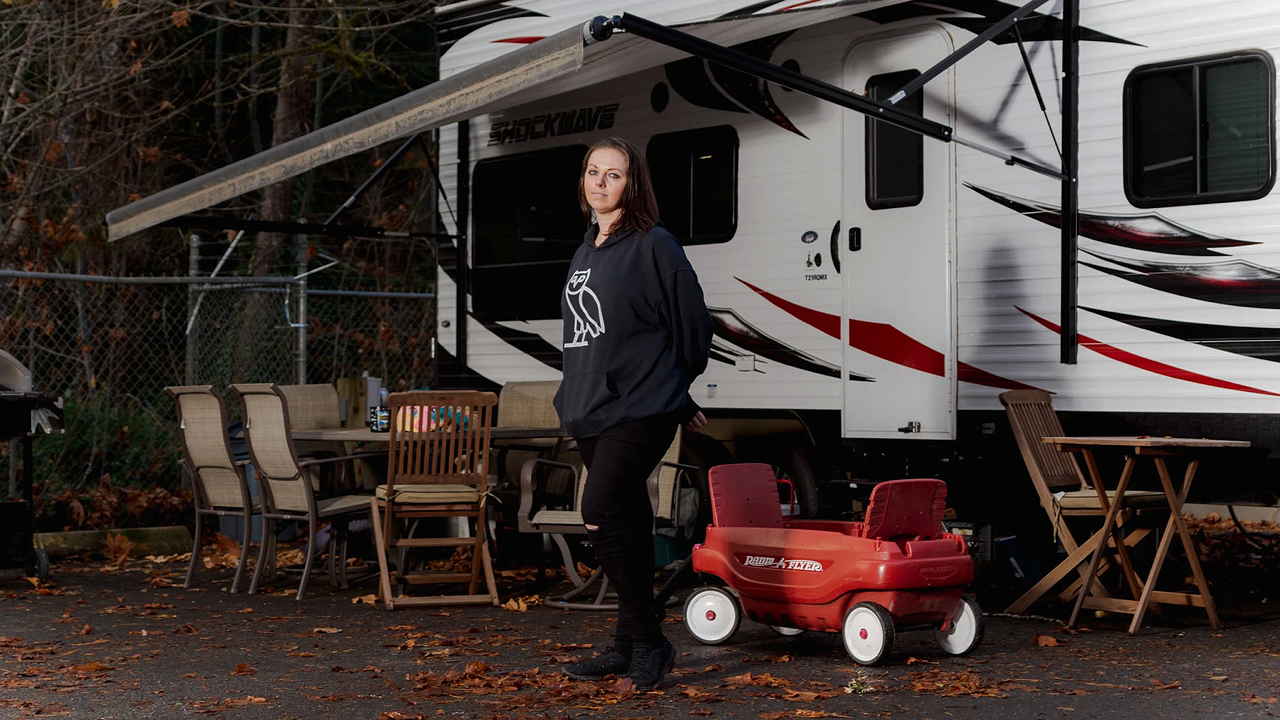 Nicole Gilliland stands in front of her new home in November of 2019. (Ricardo Nagaoka, Vice, 2019)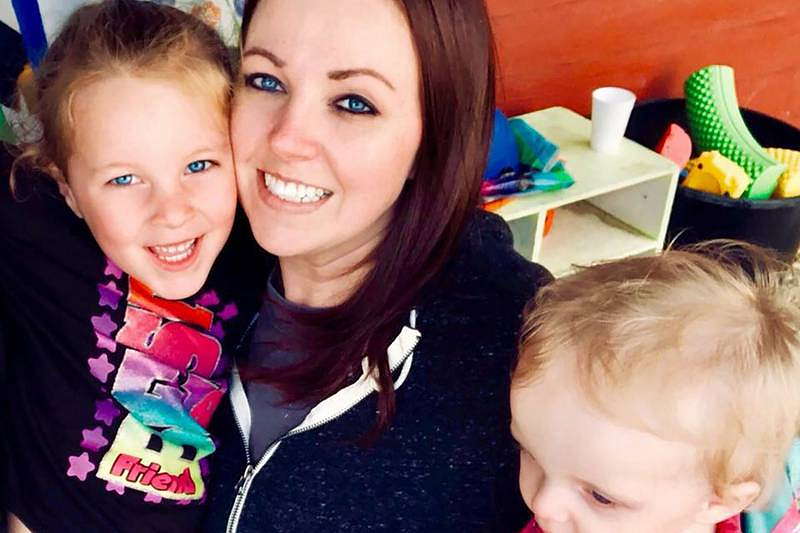 Nicole Gililland is pictured with her daughters. (WWeek, 2019)
DSW Newsletter #32 (January 2022)
January 1, 2022 Bills to decriminalize sex work are being considered in New York (S3075/A849), Massachusetts (H1867), Vermont (H630), and Missouri (H2388). Several other pieces of legislation to improve the health, safety, and human rights of sex...
Read More