January 1, 2022
Although legislators are increasingly recognizing the harms of criminalizing sex work, as this year's legislative session opens, lawmakers continue to propose bills that endanger the rights, health, and safety of sex workers across the country. These laws increase criminal penalties, present new criminal categories around commercial sex, increase surveillance, or propose to decriminalize the sale, but not the purchase of sex work. Below is an explanation of several pieces of legislation which, if passed, would have a significant impact on sex workers' ability to survive.
There are currently three different state bills that propose to decriminalize the sale of sex but maintain penalties for purchasing sexual services. S940/H1761 in Massachusetts, S6040/A7069 in New York, and S771 in Rhode Island propose this model known as the "Entrapment Model," the "End Demand Model," or the "Swedish Model" of criminalization. The bill introduced in Rhode Island is slightly different in that it does not remove all criminal penalties from prostitution but rather makes it a civil offense with fines attached.1 This mode of criminalization promotes the belief that sex work is inherently exploitative, painting all sex workers as victims and all clients and third parties as abusers. Not only is this a false and dangerous assumption, but the policy is ineffective. By focusing on demand, the model aims to abolish commercial sex altogether. While it may seem appealing to those who object to prostitution, in reality, the entrapment model does nothing to impact demand. Where and when it has been implemented, sex workers experience an increased risk of violence and assault and heightened stigmatization and unease.
In Wisconsin, SB836 is a bill proposed to regulate adult-entertainment establishments. In effect, the bill prevents trafficking survivors and sex workers from working at or owning such establishments by prohibiting people who have been convicted of certain offenses (including prostitution-related crimes) from owning or working at strip clubs. The bill also prohibits adult-entertainment establishments from having employees who have been the victim of certain trafficking offenses. It requires establishments to post a human trafficking poster created by the Department of Justice in a prominent location for employees to view. The bill also mandates that these businesses furnish a list of their employees, operators, and owners to local law enforcement officials upon request. This law not only violates the privacy of employees but it infringes upon the rights of survivors of trafficking and sex workers and their ability to earn a living.
AB139/SB26 was also proposed in Wisconsin. The bill is a penalty increase for individuals convicted of patronizing or soliciting a prostitute, pandering, or keeping a place of prostitution. Under the proposed law, a $5,000 surcharge would be imposed to be used for treatment and services for sex-trafficking victims and for investigative operations relating to internet crimes against children. Most state crime fees in Wisconsin are $67 per count for misdemeanors and $92 per count for felonies. While the creation of resources for survivors of sexual exploitation seems positive, the method of collecting these funds creates complications. The bill imposes a disproportionately high charge on misdemeanor crimes which would have a deleterious impact on the lives of indigent offenders, putting many in debt to the court system. It is also clear from the language of the bill that it conflates consensual adult sex work and human trafficking, meaning that many of the funds created to service the needs of human trafficking survivors might in reality be used to create mandatory programming for sex workers who have been convicted of prostitution. This not only wastes resources, but the criminalization of poverty in the United States perpetuates cycles of criminalization and victimization.
Another bill that increases penalties for crimes related to commercial sex was introduced in Florida. HB521/S760 provides criminal penalties for receiving value from human trafficking, using labor or services, or commercial sexual activity of an adult. The law also prohibits facilitating or enabling prostitution, lewdness, or facilitating or enabling any person to remain in a location for such purposes and increases criminal penalties for specified prohibited acts relating to prostitution, lewdness, or assignation. While on its face, the legislation is an anti-trafficking bill, in reality, its motives are prohibitionist. The law aims to discourage prostitution by increasing the criminal penalties for many common third-party activities used by sex workers to make their work safer, thus putting them at risk.
Many of these bills are proposed with the intention of helping survivors of human trafficking escape exploitation and rebuild their lives. However, because of the deep-rooted conflation between human trafficking in commercial sex and consensual adult sex work, these laws create unintended harm for both sex workers and survivors. If you are a resident of any of these states and want to protect the rights of sex workers and related communities, please reach out to your representative and ask them to oppose these bills.
________________________
1 One positive attribute of the Rhode Island bill is that it repeals the authority to detain a defendant in the event they test positive for venereal disease.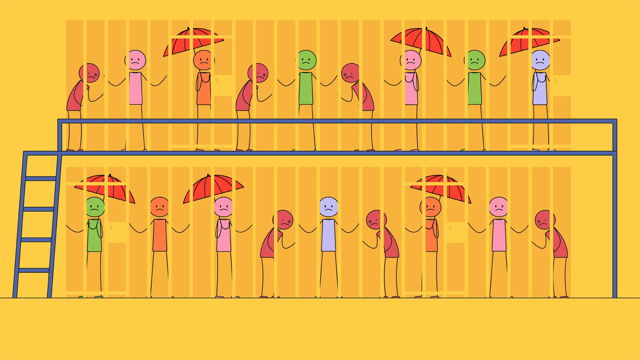 (DSW, 2021)
DSW Newsletter #32 (January 2022)
January 1, 2022 Bills to decriminalize sex work are being considered in New York (S3075/A849), Massachusetts (H1867), Vermont (H630), and Missouri (H2388). Several other pieces of legislation to improve the health, safety, and human rights of sex...
Read More