September 20, 2019
Earlier this year, DSW filed an amicus brief in support of the lawsuit brought against the U.S. government by the Woodhull Freedom Foundation (WFF), Human Rights Watch, The Internet Archive, and two other plaintiffs in reaction to the terrible federal law known as the "Fight Online Sex Trafficking Act" (FOSTA). FOSTA chills speech and harms sex workers. It makes it harder for people to protect themselves from violence and personal risk and violates constitutional rights protected by the First Amendment.
The court wrongly dismissed the lawsuit, but the plaintiffs appealed. After a year of fighting for the case to be heard, DSW and our plaintiff allies finally got our day in court: On September 20, attorneys for WFF and the other plaintiffs addressed a panel of three appellate judges. They asked the court to issue a preliminary injunction to halt the future enforcement of FOSTA, meaning that ideally, people would no longer be arrested.
Kaytlin Bailey attended the hearing on September 20. No decision has been issued at this time, and it may take months for the appellate court to rule. WFF was joined by fellow plaintiffs from SWOP Behind Bars, related organizations, and brave individuals who put their reputations and livelihoods on the line by articulating for the courts how FOSTA/SESTA has impacted them. The current position of the federal government is that issues of free speech, sex worker safety, and trafficking are not impacted by FOSTA/SESTA — and that the law simply disrupts trafficking without endangering individual rights or safety.
After the oral arguments attorneys, plaintiffs, and advocates, including Bailey, gathered for a debriefing. Learn more about the case in a Peepshow Podcast interview with Ricci Levy. Our coalition is waiting for the judges' decision. No matter the outcome, we will continue to fight this transparently unconstitutional law.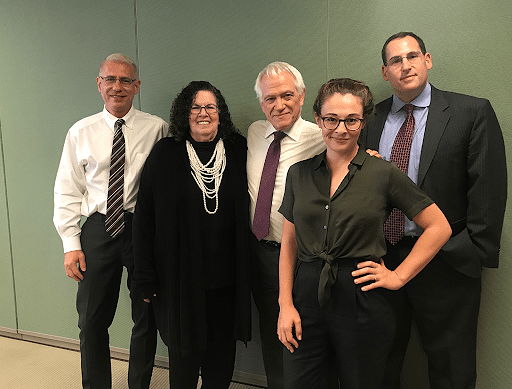 DSW's Kaytlin Bailey is pictured with Ricci Levy, WFF's CEO, president and former executive director, named the lead plaintiff in the Woodhull v. USA case, as well as the team from Davis Wright Tremain Law Firm, litigating the suit. (L to R: Larry Walter, Ricci Levy, Robert Corn-Revere, Kaytlin Bailey and Ronald G London; Photo: DSW, 2019)
DSW Newsletter #6 (September 2019)
September 5, 2019 DSW attended the International Human Trafficking and Social Justice Conference in Toledo, Ohio. The conference has been an annual event since 2004, bringing together researchers, survivors, allies,...
Read More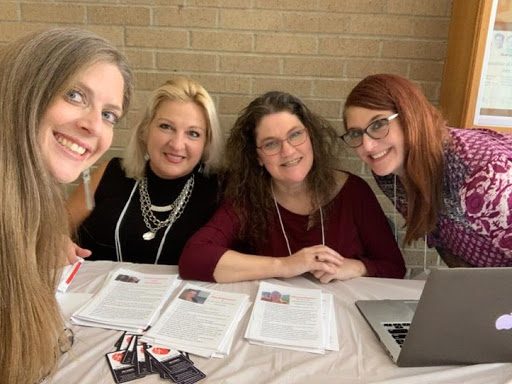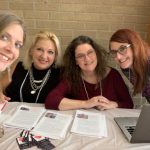 DSW Attends International Human Trafficking and...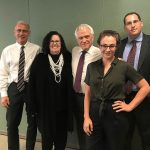 DSW Supports the Fight Against FOSTA...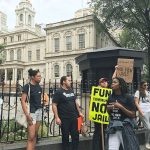 Historic Prison Reform in NYC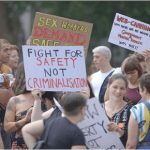 Could Britain Be Next?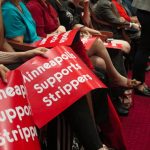 Dancers Unite! Historic Legislation on Stripper...