September 5, 2019
DSW joined a crowd gathered outside NYC's city hall to attend a hearing on Mayor Bill de Blasio's inner-borough jail expansion plan. Although the city council's Criminal Justice committee had invited DSW's Melissa Broudo to testify, she decided to let allies closer to the issue speak at the hearing. Nevertheless, we felt honored to participate in this historic moment in NYC's criminal justice history. The hearing followed the City Planning Commission's 9-3 vote to approve the mayor's contested proposal, first laid out in 2017, pushing it into the final stage of the city's land use review process.
The multi-billion-dollar plan would shutter Rikers Island, a sure victory for human rights and criminal justice reform in New York City, and follows efforts to reduce the city's incarcerated population from 7,400 to 4,000 by 2026 using criminal justice reforms. De Blasio believes his plan will bring New York "one step closer to closing Rikers Island and creating a smaller, safer, fairer jail system … bringing people back to their communities and families," helping to combat recidivism and mass incarceration. However, designs to construct new 1,150-bed jails in four of the city's five boroughs have raised concerns from community members, social justice activists and borough presidents over the location of the new prisons, continued police abuse and an overall lack of engagement with communities in drafting the plan.
Close Rikers Now is a NYC grassroots campaign that has fought long and hard against a broken prison system in New York City and its history of violence and abuse against largely minority inmates. The organization supports the mayor's plan, with caveats, while others, like No New Jails NYC, oppose it on the grounds that the new plan will replace one broken system with another. Brittany Williams, a community organizer for the organization, is quoted in The New York Times asserting that "the city has failed for decades to hold themselves accountable for how people are being treated once they are incarcerated." There is also concern over the lack of legally binding mechanisms to ensure follow-through on the shuttering of Rikers, and the historic 75% decrease in the New York's incarcerated population, after Mayor De Blasio leaves office. 
At the protests outside of city hall, DSW Project Manager Frances Steele stood with the No New Jails Coalition as they chanted "If they build them, they will fill them." Sex workers' rights are incredibly relevant to the issues raised by the current jail system debate in New York. DSW is encouraged by the decarceration efforts and community activism taking place across the city. We support the commitment to give New York City residents in all five boroughs the justice, health and safety they deserve and end mass incarceration.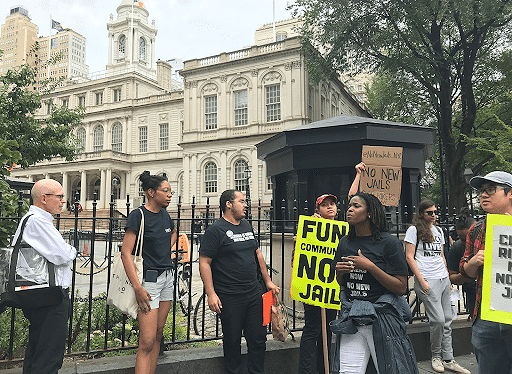 Demonstrators from No New Jails NYC stand outside City Hall on Sept. 5 to protest Mayor DeBlasio's borough-based jail system plan. (Photo: Frances Steele/DSW, 2019)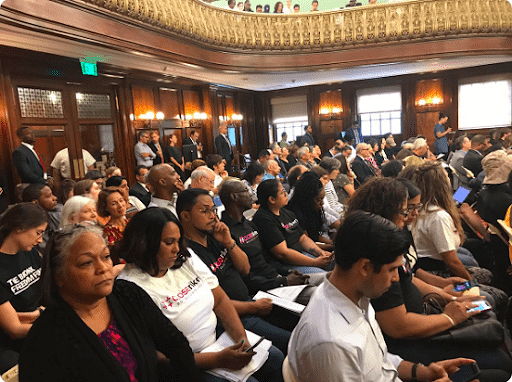 Charges were brought that capacities at the hearings were kept purposefully low to keep out protestors against the construction of the new prison system. (Photo: Elizabeth Kim/Instagram, 2019)
DSW Newsletter #6 (September 2019)
September 5, 2019 DSW attended the International Human Trafficking and Social Justice Conference in Toledo, Ohio. The conference has been an annual event since 2004, bringing together researchers, survivors, allies,...
Read More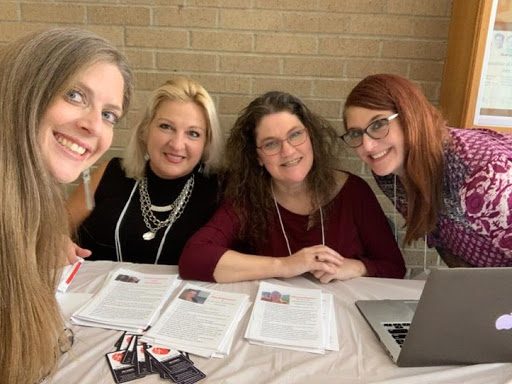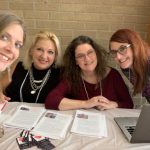 DSW Attends International Human Trafficking and...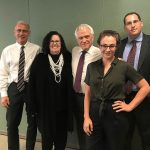 DSW Supports the Fight Against FOSTA...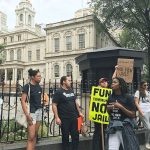 Historic Prison Reform in NYC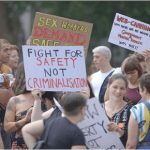 Could Britain Be Next?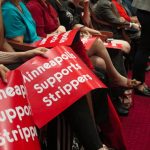 Dancers Unite! Historic Legislation on Stripper...