August 23, 2019
The Minneapolis City Council unanimously passed a historic ordinance that has increased the labor rights of strippers in the city. The law now includes, but is not limited to: banning management from extorting tips from dancers, mandating contracts provided by dancers, requiring sexual harassment training for management, and preventing management and security with a history of domestic violence from working in clubs. The legislation is the first of its kind to be passed in the United States.
In 2017, the city's health department launched an investigation into Minneapolis strip clubs, reporting unsanitary conditions in many downtown locations. Simultaneously, reports authored by the University of Minnesota and Minnesota State University at Mankato found that many workers had concerns about safety in clubs, particularly in one-on-one customer interactions. Early proposals by the council included banning VIP rooms and requiring all performers to be club employees. Councilmember Cam Gordon reached out to entertainers and found that "those were two things they absolutely wanted preserved, for very good reasons."
Dancers organized and called for their rights. Using participatory action research, Sex Workers Outreach Project (SWOP) Minneapolis and a research team at MSU conducted a needs assessment to understand the experiences and perspectives of workers in strip clubs. They identified prominent themes to protect dancers from exploitation and improve safety and health measures for everyone. The coalition presented to the city council and the health department on August 12, and the ordinance was approved on August 23.
The ordinance's passage is a huge step in prioritizing labor rights of sex workers, and DSW is excited about its implications for the country as a whole. In a Minnesota Public News article, Jane Swyft of SWOP describes how stigma and dehumanization affect even legal sex workers: "When erotic dance is treated as a public embarrassment, workers find very little help in their struggles with an exploitative pay structure, racist management or harassment." Many dancers may still choose to share tips with management and security, but this bill prevents it from being compulsory.
Congratulations to the beautiful community of sex workers and allies in Minneapolis, showing the world that grassroots activism works.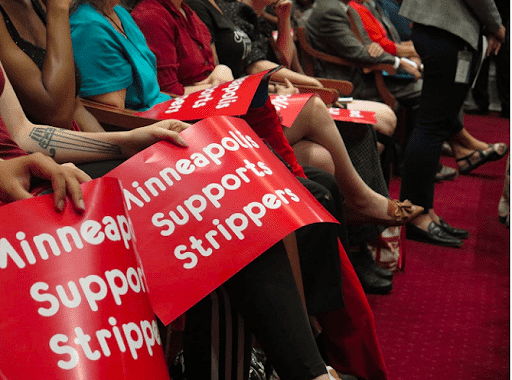 Activists, including dancers and allies, show their support for the ordinance in the Minneapolis City Council's chambers at the public hearing on August 12. (Photo: Matt Sepic/MPR News, 2019)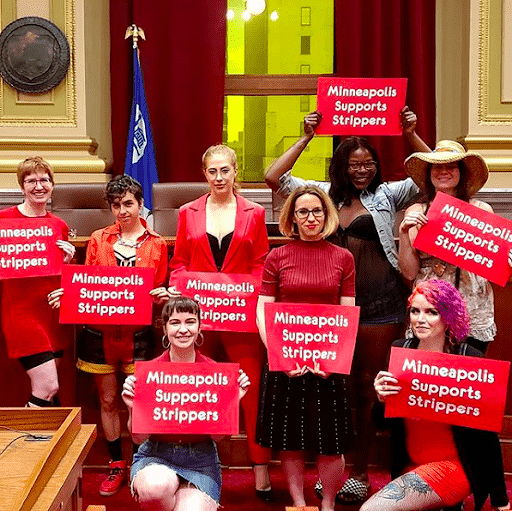 Dancers and allies show their support after the passage of the bill on August 23. Strippers in Minneapolis will now have access to unprecedented labor rights to protect their health and safety in clubs, relationships with clients and management. (Photo: We Are Dancers USA, 2019)
DSW Newsletter #6 (September 2019)
September 5, 2019 DSW attended the International Human Trafficking and Social Justice Conference in Toledo, Ohio. The conference has been an annual event since 2004, bringing together researchers, survivors, allies,...
Read More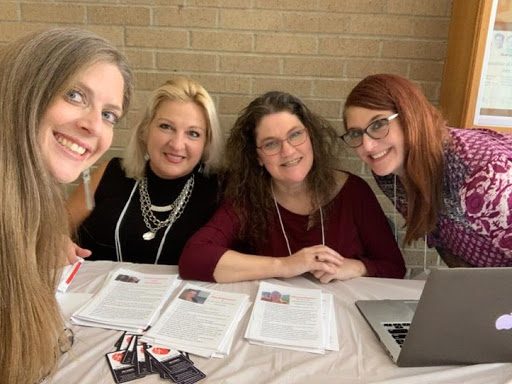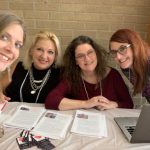 DSW Attends International Human Trafficking and...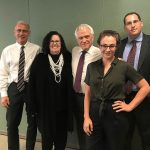 DSW Supports the Fight Against FOSTA...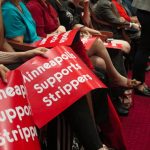 Dancers Unite! Historic Legislation on Stripper...