September 5, 2019
DSW attended the International Human Trafficking and Social Justice Conference in Toledo, Ohio. The conference has been an annual event since 2004, bringing together researchers, survivors, allies, and service practitioners to exchange expertise and ideas and collaborate on future initiatives to fight human trafficking and social injustice worldwide. As anti-trafficking work is central to DSW's mission, we were excited to attend and inspired by the amazing work that so many of our allies are doing.
This year's conference hosted attendees from 42 states and 30 countries, laying the groundwork for action in the social service, health care, and criminal justice fields. DSW's general counsel, Melissa Broudo, represented our harm reduction advocacy efforts on behalf of human trafficking survivors and sex workers across the globe.
At this year's conference, we were honored to be able to support Jill McCracken, Ph.D., Professor of Rhetoric and Writing Studies at the University of South Florida and the co-founder/co-director of Sex Workers Outreach Project (SWOP) Behind Bars as she received the 2019 Influential Scholar Award. Dr. McCracken presented her research on how decriminalization of prostitution helps to fight violence and trafficking in the sex industry. The seminar centered on a community based participatory research project with the New Zealand Prostitutes Collective. Following the decriminalization of prostitution in 2003, three months of fieldwork produced interviews with 33 sex workers and 34 service providers, clients, and health professionals.
Dr. McCracken presented data on how decriminalization specifically addresses harms; examples of individual sex workers and communities recognizing, preventing, or resisting violence; how they recover from it; how sex workers are able to control their work to greater or lesser degrees; legislative recommendations based on the perspectives of impacted individuals; and future areas of exploration. The audience walked away with an understanding of the stark and important differences between consensual sex work and trafficking, a greater understanding of different legislative models related to sex work, how said models affect violence, and a picture of decriminalization in New Zealand and its day-to-day impacts.
DSW tabled with SWOP Behind Bars, an ally that provides interdisciplinary community support for incarcerated sex workers in the US, as well as other fellow organizations working to fight sex trafficking through criminal reforms. Anti-trafficking and harm reduction is at the heart of DSW's work, and we were honored to collaborate with such amazing individuals and organizations promoting the health and safety of sex workers worldwide.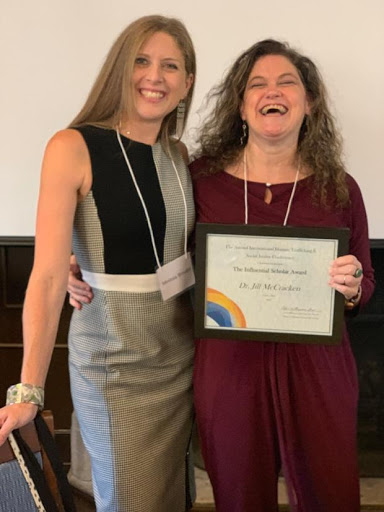 L to R: DSW's Melissa Broudo poses with Dr. Jill McCracken after the latter was presented with the 2019 Influential Scholar Award for her work on decriminalization of sex work, anti-trafficking and harm reduction. (Photo: DSW, 2019)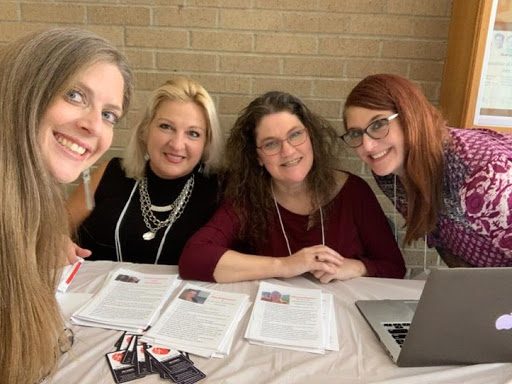 L to R: DSW's Melissa Broudo, Alex Andrews and Jill McCracken, PhD, of SWOP Behind Bars, and Danielle Bastian, LCSW, table at the conference. (Photo: DSW, 2019)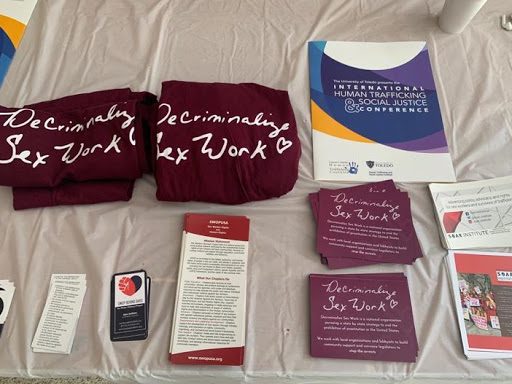 DSW information at the SWOP Behind Bars table at the conference (Photo: DSW, 2019)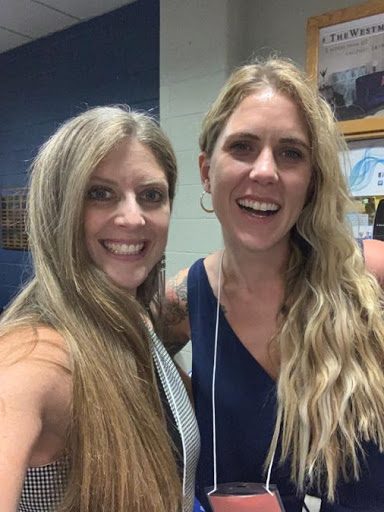 L to R: DSW's Melissa Broudo and Logan Dee of We Are Dancers USA catch up and take a selfie the first day of the conference. (Photo: DSW, 2019)