June 1, 2021
Each of the panels presented as part of Tulsa 100: Remember, Activate, Heal was impactful, educational, and transformative. If you missed them or want to rewatch them, they are available at the links below. J. Leigh Brantly-Oshiro, DSW's research and project manager, conceived of the Intersectional Pride Series. Along with NY-based, national, and Tulsa-based organizations, they brought together individuals with a wide breadth of knowledge and experience to participate in the three-day event.
June 1: The Legacy of Black Art in Oklahoma | WATCH NOW
A virtual panel discussion featuring "Transcend" artists Nathan Lee, Brenna King-Sabbi, Suzanne Thomas, and Skip Hill, and moderated by "Tulsa 1921" filmmaker Marlon Ladd about the legacy of Black art in Oklahoma. Introduction by "Transcend" filmmaker J. Leigh Oshiro-Brantly, Consultant for New York Transgender Advocacy Group and Research and Project Manager for Decriminalize Sex Work.
June 2: Sex Work Decriminalization and Incarceration in Oklahoma | WATCH NOW
Live-streamed panel celebrating International Sex Workers' Day co-presented by Decriminalize Sex Work and moderated by sex worker advocate and Decriminalize Sex Work Legal Director Melissa Broudo, featuring filmmaker and former police officer, Marlon Ladd, sex worker and advocate Mistress Mia Darque, former Tulsa DA and former public defender Chase Overstreet, and Still She Rises criminal defender Janay Clougherty discussing the current state of sex work decriminalization and incarceration in Oklahoma.
June 3: "Healing With Pride" | WATCH NOW
Virtual panel co-presented with Oklahomans for Equality, moderated by healing justice facilitator and LGBTQ+ ally, Quraysh Ali Lansana, featuring LGBTQ+ advocate and board advisor for Oklahomans for Equality, Dani Byrd, licensed therapist and co-chair of the Central Oklahoma Two-Spirit Society, Kelley Blair, Latinx Outreach and Library Services Coordinator at Oklahomans for Equality, Donovid Sekulits, and other Oklahoma-based LGBTQIA2S+ leaders discussing the ways the LGBTQIA2S+ community finds healing and resilience within our community.
Learn more about the significance of the centennial of the Tulsa Race Massacre and the history of Black Wall Street in Greenwood, Oklahoma.
Watch a Virtual Film Screening
Tulsa 1921, directed by Marlon Ladd
These films were discussed during the June 1 panel, "The Legacy of Black Art in Oklahoma."
Presented in collaboration with:
The CODE Foundation
Inclusion in Art
Living Arts of Tulsa
New York Transgender Advocacy Group
OSU Center for Truth, Racial Healing & Transformation
Diversity Center of Oklahoma
Still, She Rises Tulsa
Oklahomans for Equality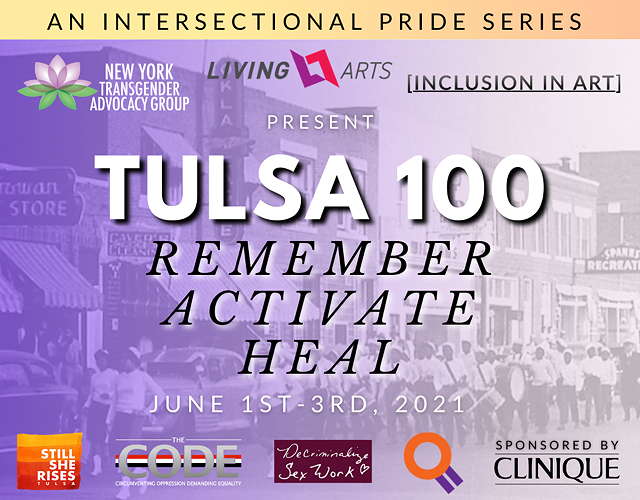 Courtesy of New York Trangender Advocacy Group.
DSW Newsletter #27 (June 2021)
June 13, 2021 Elisa Crespo is fighting for a world where all people feel "included, safe, seen, and heard." Right now, she is focusing on the rights and dignity of...
Read More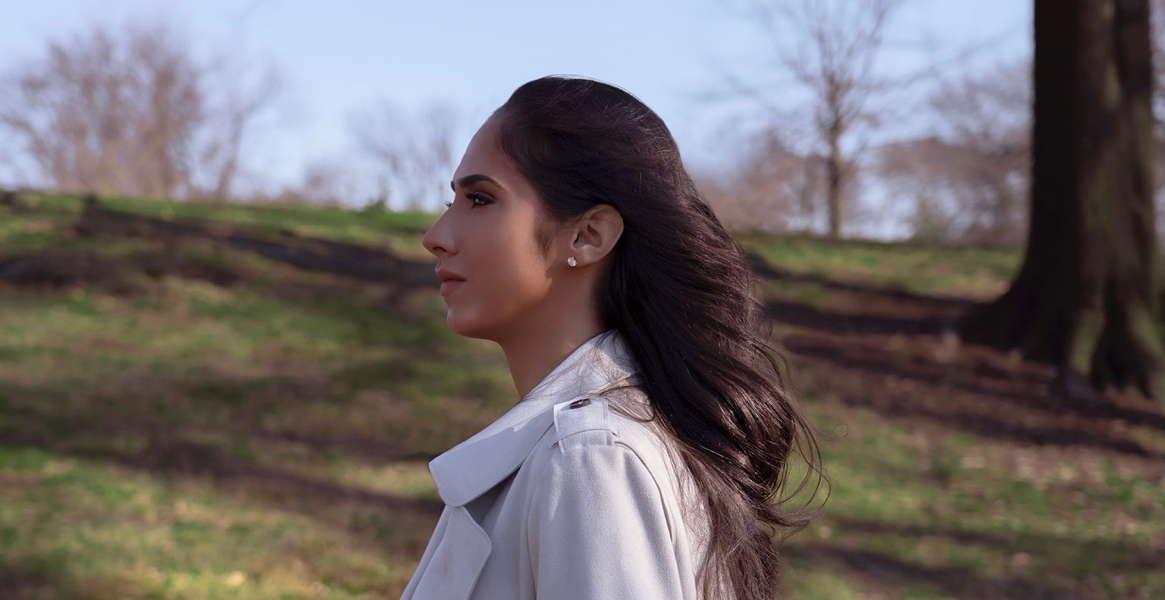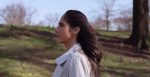 Hero of the Month: Elisa Crespo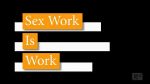 DSW Staff Featured in Documentary on...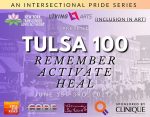 Tulsa Race Massacre Centennial Is Marked...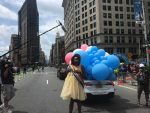 DSW's Ceyenne Doroshow Is Grand Marshal...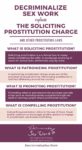 The Charge of Soliciting Prostitution