June 9, 2020
A new sex worker rights organization was co-founded in VT by J. Leigh Brantly of DSW, along with local human rights advocate Henri. The Ishtar Collective is the first-ever anti-trafficking and sex-worker-rights organization to be based in Vermont. The organization is run by and for current and former sex workers, industry allies, and survivors of human trafficking local to VT. Through advocacy, direct services, and community education, the collective supports the intersectional issues of sex work, LGBTQIA+, race, class, gender, and disability equity.
The organization's launch party was a five-hour-long, live-streamed music festival that raised money for sex workers impacted by the COVID-19 pandemic. The lineup included musicians from around the world, as well as presentations on timely policy issues by activists and service providers. Mosaic Vermont, one of the state's only sexual violence prevention and response organizations, co-sponsored the event. Johanna De Graffenreid, one of its directors, spoke about the importance of decriminalizing sex work in creating a world free of sexual violence. DSW's Kaytlin Bailey led an irreverent and informative discussion about sex work and the history of Ishtar.
"The Ishtar Collective is the only organization made up of current and former sex workers and survivors in the state of Vermont," said Brantly following the launch. "We are here to support our communities, both rural and urban. We are working directly with state legislators and anti-violence organizations to have our voices heard and fight against labor exploitation." The Ishtar Collective is collaborating with state Reps. Selene Colburn (P-Burlington) and Diana Gonzalez (P-Winooski) to pass a bill to create a study commission on the impact of different decriminalization models on the health and safety of sex workers. After that bill is passed, the organization will collaborate with Rep. Colburn on another piece of legislation — repealing the criminalization of adult, consensual sex work in VT.
To support the work of The Ishtar Collective, please visit their donation page here.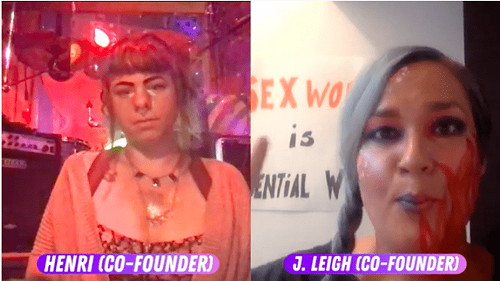 Henri (left) and J. Leigh Brantly, co-founders of The Ishtar Collective, introduce the collective's Coming Out Livestream Music Festival and Fundraiser. (Photo: DSW, 2020)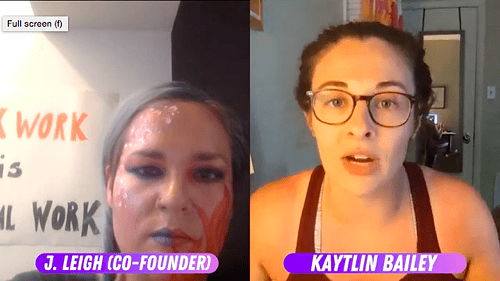 J. Leigh Brantly and Kaytlin Bailey discuss Kaytlin's presentation on the history of sex worker rights and Ishtar.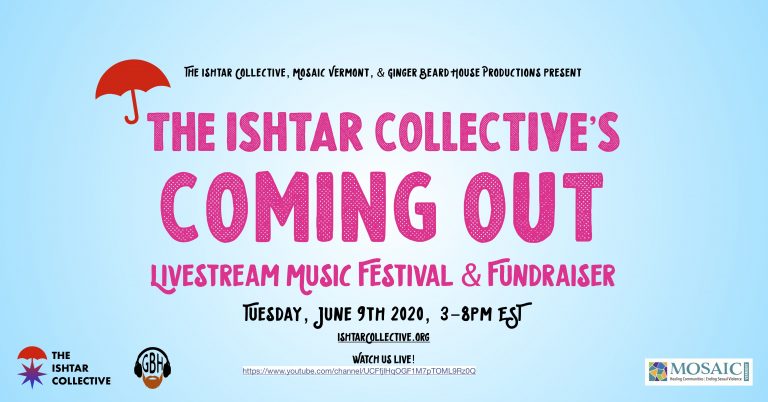 The Ishtar Collective's launch raised funds for sex workers who have lost their livelihoods because of the COVID pandemic.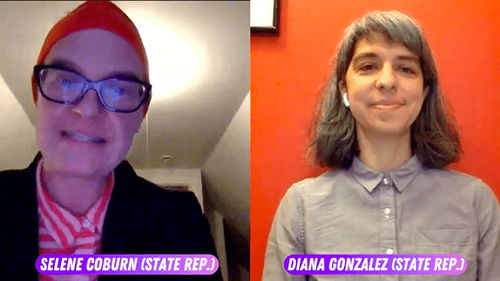 Closing out the event, state Reps. Selene Colburn (left) and Diana Gonzalez (right) led a discussion on the intersectional realities of how laws related to sex work impact our lives.
DSW Newsletter #15 (June 2020)
June 2020 Black people nationwide continue to be harassed and murdered by law enforcement, with little to no consequences. We know that this systemic disregard for Black lives is neither...
Read More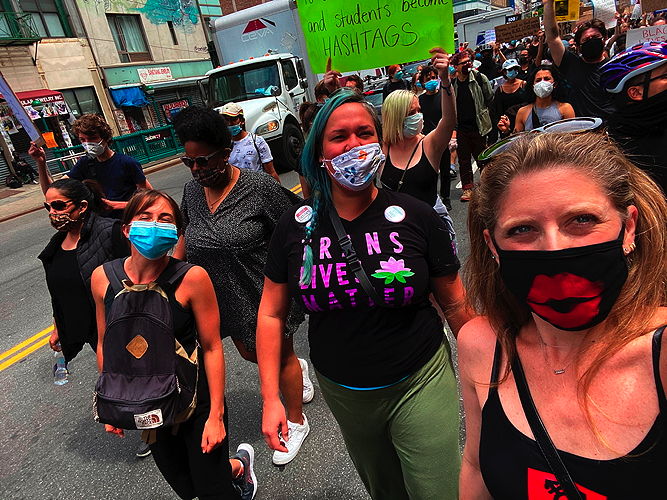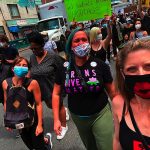 Black Lives Matter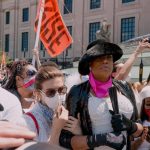 Hero of the Month: Ceyenne Doroshow,...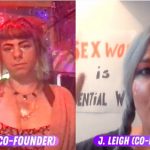 DSW's J. Leigh Brantly Co-founds Sex...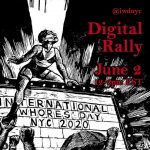 International Whore's Day 2020: Virtual and...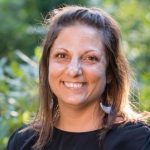 DSW Debates Human Trafficking in the...