June 14, 2020
DSW's Hero of the Month for June is Ceyenne Doroshow — activist, organizer, and a cornerstone of the international sex worker and transgender, gender-nonconforming, nonbinary (TGNCNB) rights movements. Ceyenne, a Black transwoman, is also the founder and executive director of Gays and Lesbians Living In a Transgender Society (G.L.I.T.S.) in NYC.
G.L.I.T.S. helps to address the barriers to health and human rights faced by transgender sex workers through crisis support, health care, housing access, advocacy, and public education. Building off of Ceyenne's deep network of advocates and service providers, the organization works to improve the safety and equity of TGNC sex workers in NYC.
Ceyenne and G.L.I.T.S. have received widespread acclaim for their recent work, both with supporting sex workers and other communities ravaged by the COVID-19 pandemic, as well as the protests against senseless state-sponsored violence directed at Black people in our country. She has emerged as one of the preeminent figures in the national movement for Black trans lives. For example, Ceyenne helped organize the historic 20,000+ person rally in support of Black trans lives in Prospect Park, Brooklyn, on June 14.
The Brooklyn Liberation Rally was part of the larger Black Lives Matter and police-accountability movement that has been mobilizing across the country. This day of action, in particular, highlighted the pervasive violence, discrimination, and harassment that transgender people of color are routinely subjected to at the hands of law enforcement. The rally was co-sponsored by G.L.I.T.S., The Marsha P. Johnson Institute, The Okra Project, For the Gworls, and Black Trans Femmes in the Arts.
Ceyenne was one of six speakers at the rally, including Raquel Willis of Out magazine, Ianne Fields Stewart of The Okra Project, and the sister of Layleen Polanco, a transwoman who was killed at Rikers Island. The enormous crowd that gathered filled the Brooklyn Museum Plaza, spilling down the Eastern Parkway towards Grand Army Plaza. "I love each and every one of my trans family members. I love you, and I want you to live," Ceyenne declared to the audience, which cheered so dramatically that she had to pause her speech to wait for the noise to die down. "I want you to breathe and sustain. I want you to stand tall and proud and Black and live. We have always been last, but that's not going to happen anymore."
In the march that followed, protesters demanded justice for Layleen Polanco, Tony McDade, Riah Milton, and countless other Black trans people who have been senselessly murdered across the country. Ceyenne and other leaders have been speaking out about these injustices for decades. People are starting to listen.
The event and Ceyenne's work has been covered by CNN, Jezebel, GQ, Teen Vogue, Vogue, U.S. News and World Report, and other news outlets. To support the work of GLITS and the movement they're building, please visit their donation page here.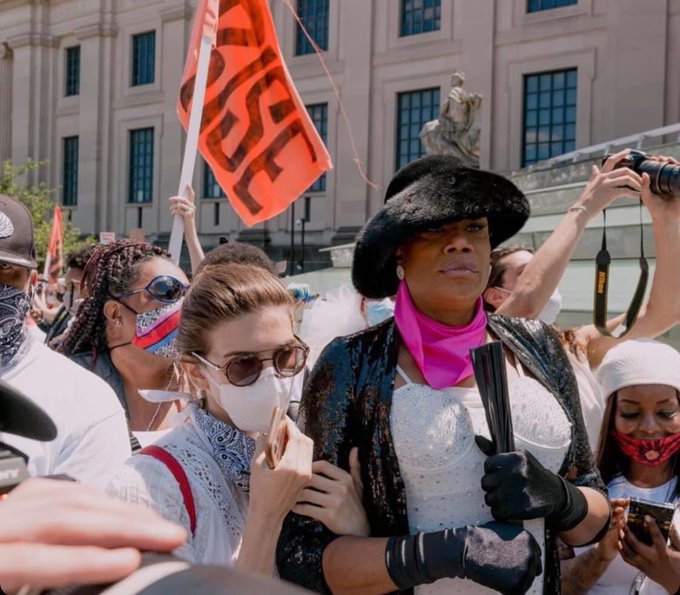 Surrounded by her G.L.I.T.S. staffers, activists, and movement allies, Ceyenne delivered a moving speech to thousands of protesters gathered at Brooklyn Museum Plaza. (Photo: G.L.I.T.S., 2020)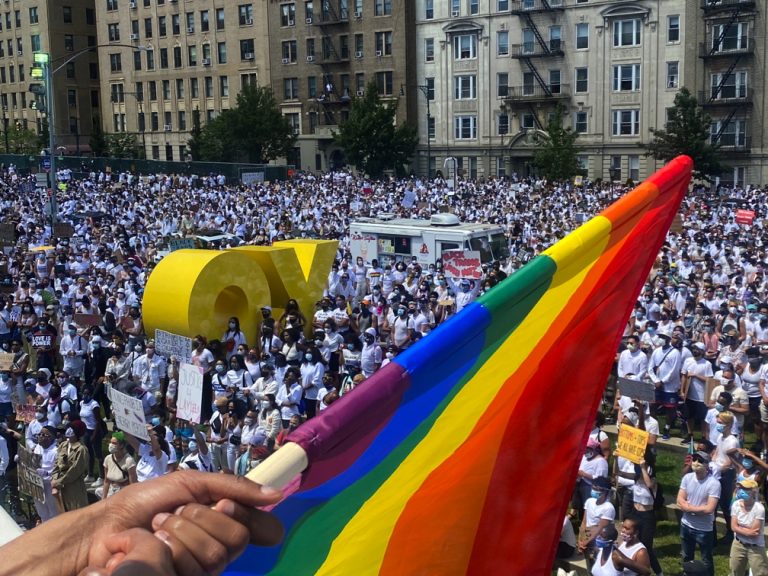 A view from the podium at the rally for Black Trans Lives. (Photo: DSW, 2020)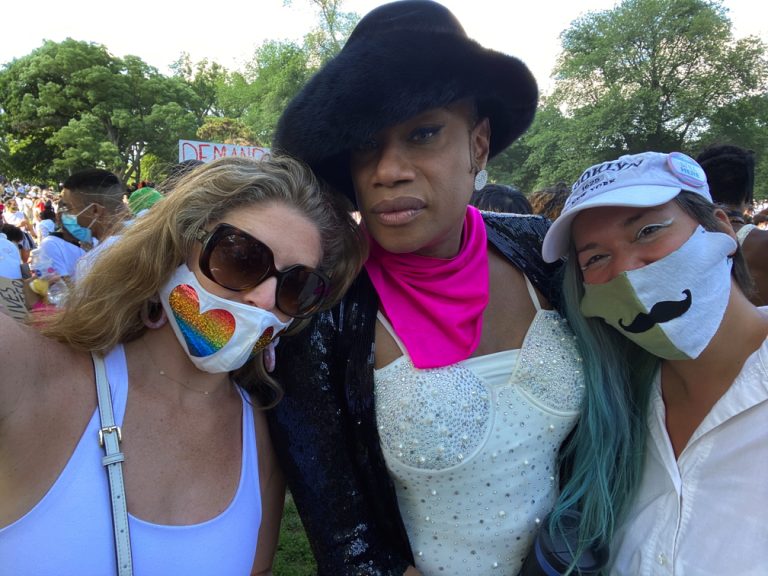 L to R: Melissa Broudo, Ceyenne Doroshow, and J. Leigh Brantly march to support justice and pride. (Photo: DSW, 2020)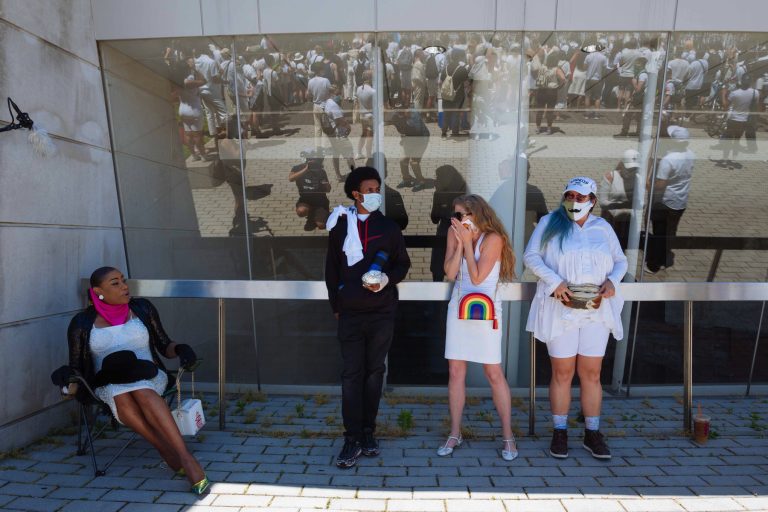 L to R: Ceyenne Doroshow, Ceyenne's friend Shamar, Melissa Broudo, and J. Leigh Brantly catch some shade before marching.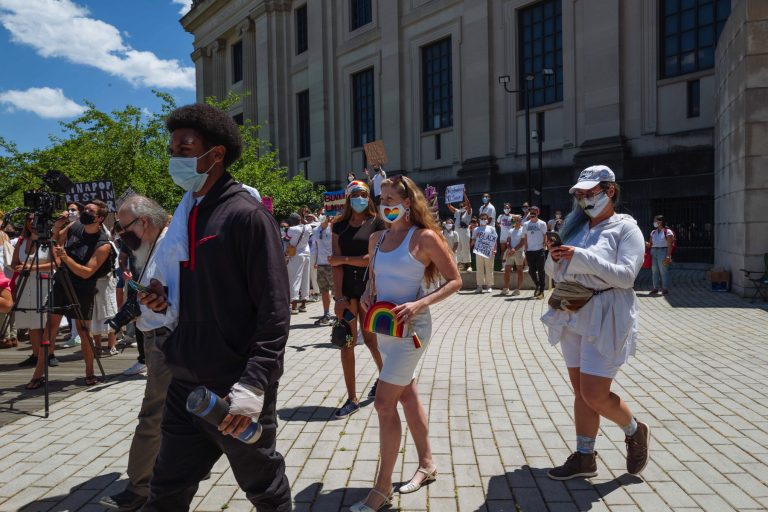 Shamar, Melissa Broudo, and J. Leigh Brantly join the silent march after listening to Ceyenne's speech.
DSW Newsletter #15 (June 2020)
June 2020 Black people nationwide continue to be harassed and murdered by law enforcement, with little to no consequences. We know that this systemic disregard for Black lives is neither...
Read More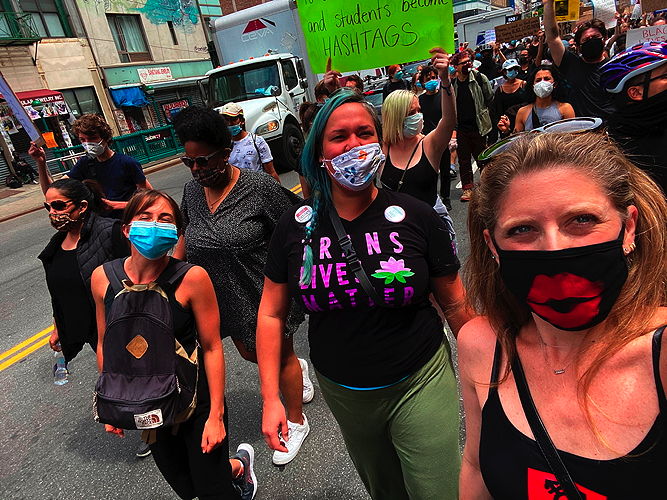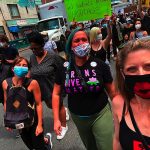 Black Lives Matter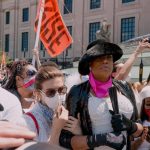 Hero of the Month: Ceyenne Doroshow,...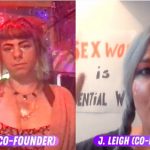 DSW's J. Leigh Brantly Co-founds Sex...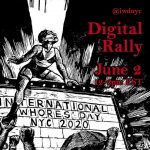 International Whore's Day 2020: Virtual and...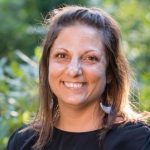 DSW Debates Human Trafficking in the...