June 2, 2020
The 45th annual celebration of International Whore's Day (IWD) departed from the usual, where sex workers and their allies don red attire and march through city streets across the country. This year, the IWDNYC Coalition collaborated with Kink Out Events to launch an online rally and social media takeover honoring protests for sex worker rights around the world. The live stream featured NYC-based sex workers, organizers, and activists who spoke about survival, community, and resilience in a criminalized industry.
Speakers included Ceyenne Doroshow of G.L.I.T.S. and DSW, who highlighted her organization's harm-reduction work, providing relief to sex workers amidst the pandemic; Aneesha and Alisha of the Black trans-led organization, SWOP Bronx; Bianney Garcia of Make the Road, a formerly undocumented, Mexican-born, trans human rights activist who survived 18 months on Rikers Island after a transphobic attack; and so many more inspirational figures.
IWD commemorates an eight-day occupation by over 100 sex workers at Saint-Nizier Church in Lyon, France, in 1975. The strike called attention to the increasing violence against sex workers perpetrated by the French government. They demanded an end to fines, stigma, and police harassment — and the release of 10 sex workers who had been imprisoned a few days earlier for solicitation. The movement was widely covered by international media, prompting support from labor and feminist organizations. Eight days after the occupation began, the police forcibly removed the protesters from the church, but their mark had already been made.
DSW tuned in to the NYC event, along with hundreds of other participants. Attendees also participated in the social media rally, flooding feeds with stories of survival and expressions of respect for sex worker communities. We were honored to be part of this incredible event — led by sex workers and supported by allies — utilizing the power of art and storytelling to spread public awareness around the issues facing our community.
This year's digital rally was streamed in four languages, including ASL. (Image: IWD, 2020)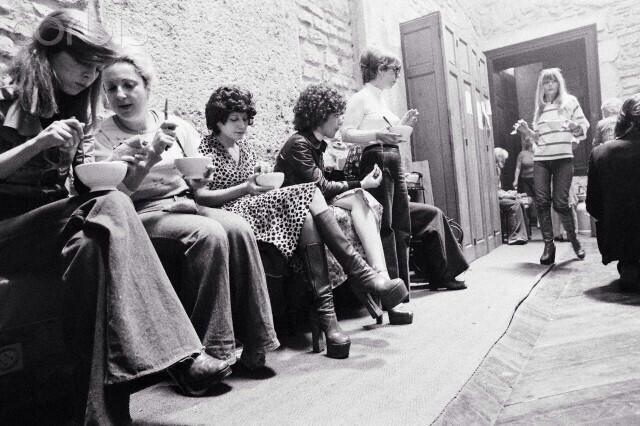 Protesters pictured inside Saint-Nizier Church in 1975 during the eight-day strike. (Photo: Carole Rousopoullos / Centre Audiovisuel Simone de Beauvoir, 1975)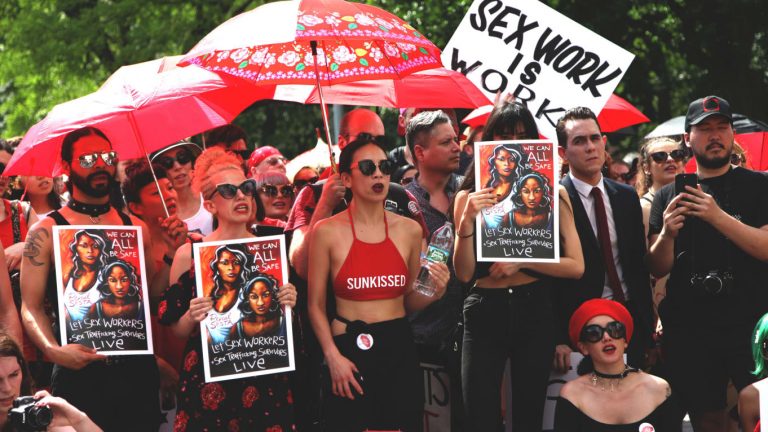 Demonstrations for International Whore's Day filled the West Village of Manhattan in 2018. (Photo: Danielle Blunt, 2018)
DSW Newsletter #15 (June 2020)
June 2020 Black people nationwide continue to be harassed and murdered by law enforcement, with little to no consequences. We know that this systemic disregard for Black lives is neither...
Read More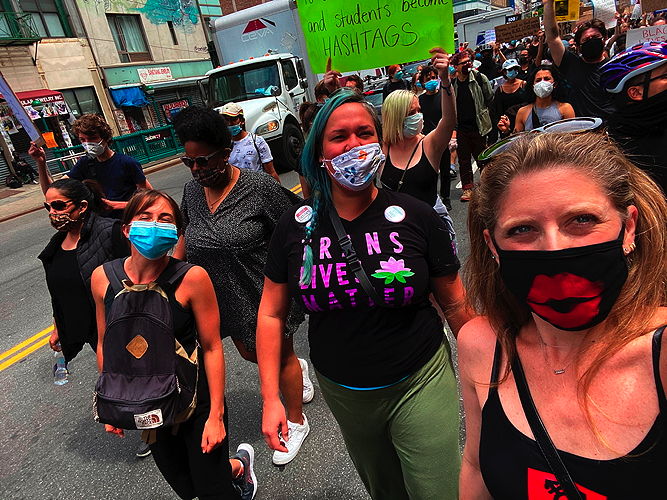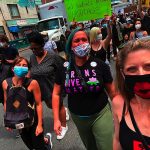 Black Lives Matter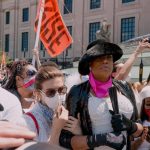 Hero of the Month: Ceyenne Doroshow,...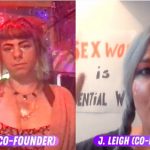 DSW's J. Leigh Brantly Co-founds Sex...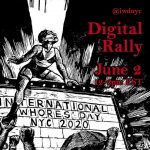 International Whore's Day 2020: Virtual and...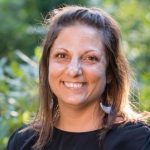 DSW Debates Human Trafficking in the...