June 29, 2020
DSW consultant, cornerstone figure of the transgender, nonconforming, nonbinary rights movement, and founder of Gays and Lesbians Living In a Transgender Society (G.L.I.T.S.), Ceyenne Doroshow set out to raise a million dollars to support trans women of color last month. The fundraiser reached its goal in one short week and the momentum has not stopped. The drive will support the establishment of housing, social services, and health care clinics for transgender people of color in New York City.
Doroshow and G.L.I.T.S. have been powerhouses of TGNC and sex worker rights organizing in New York for decades. In the wake of the disproportionate devastation borne by the Black and Black trans communities during the coronavirus pandemic, Doroshow's work has taken center stage. Over the past few months, G.L.I.T.S. has been tirelessly supporting those released from Rikers Island. Many trans women are sent to Rikers for minor sex-crime activity, including Layleen Polanco who recently passed away in solitary confinement due to complications from an epileptic seizure. Doroshow and her team at G.L.I.T.S. provide career training, housing referrals, and certifications as well as a "TransDignity Post-Release Kit" for those just released from prison, including hygienic essentials like wipes and deodorant.
G.L.I.T.S. recently helped organize the 2nd Annual Queer Liberation March this year, initially canceled due to COVID-19 concerns. Along with VOCAL-NY, the Reclaim Pride Coalition, Black Trans Media, and others, the organizational coalition intentionally rebranded the march to highlight racial justice activism. Fifty-thousand masked protesters marched through Manhattan for LGBTQ+ liberation and Black lives. Leading the procession uptown, seated in a rickshaw of honor, was Ceyenne Doroshow.
In an interview with Vogue, Doroshow describes how, in the first two weeks of the COVID-19 outbreak in New York City, she lost 20 friends. Devastated but determined to help, G.L.I.T.S. collaborated with Rikers Island to determine a COVID-safe plan to get Black trans men and women out of jail and into safe isolation. The program presented enormous challenges, but it ultimately succeeded. Today, "we are thriving," Doroshow says. "Those we've been able to help, they're thriving. Some have graduated [from] college through COVID-19 and graduated at the top of their class. That's what makes me proud, and that's what I want, to continue developing these tools so that we can catch people before they fall."
Doroshow recently participated in a virtual press conference on the State of TGNC/NB Rights. It is clear that organizations like G.L.I.T.S. are driving a movement that should not be underestimated. Last month, DSW reported on a 15,000+ person rally for Black Trans Lives in Brooklyn. The next day the U.S. Supreme Court ruled that Civil Rights law extends to LGB and TGNC workers, who had previously been left unprotected from workplace discrimination. More and more, people are talking about the reality that transgender people of color face in this country. As Doroshow puts it, "there is a general problem when it comes to equity and trans people, people of color, Black trans women. There's a problem when you're trying to sustain and trying to live. For example, your landlord has the right to discriminate against you, and you can't prove discrimination. So once again, you're abandoned by a system and by a community."
Symbolized by her position in the Queer Liberation March, Doroshow is quickly becoming a nationally renowned figure. G.L.I.T.S. is the definition of mutual aid and community solidarity in the face of hardship. The organization has been highlighting individual-based fundraisers for trans folks who have been killed due to police violence through their Instagram page. Many of the G.L.I.T.S. volunteers and supporters have been donating to an emergency relief fund to help bail Black trans sex workers out of jail. And it's working, bringing people together when it is most critical. "Allies don't come in color—they're just allies. Having a bunch of young people care and just jump in and start organizing around us and helping us do the work—you can't ask for anything better than that."
To support Doroshow's work and this growing movement, visit G.L.I.T.S.'s donation page here.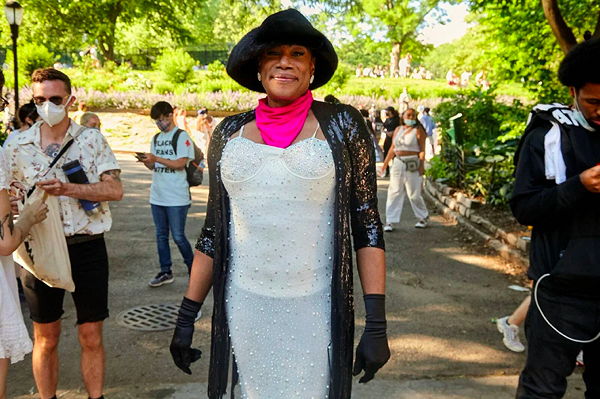 Ceyenne Doroshow is pictured marching for Black Trans Lives, following her speech at the Brooklyn Liberation Rally. (Photo: Richi Shazam/Vogue, 2020)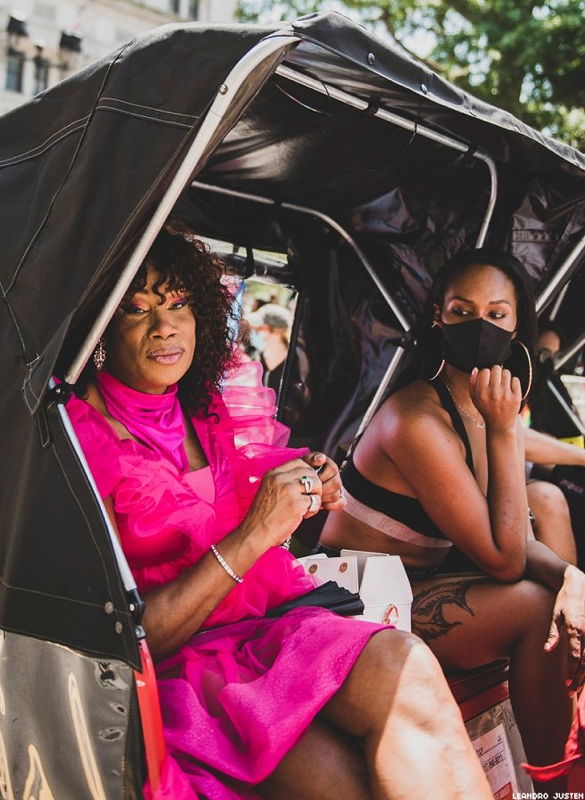 Seated in a rickshaw, Doroshow led the 2nd Annual Queer Liberation March, rebranded to include the Black Lives Matter movement against police brutality and racial injustice. (Photo: Leandro Justin/Out Magazine, 2020)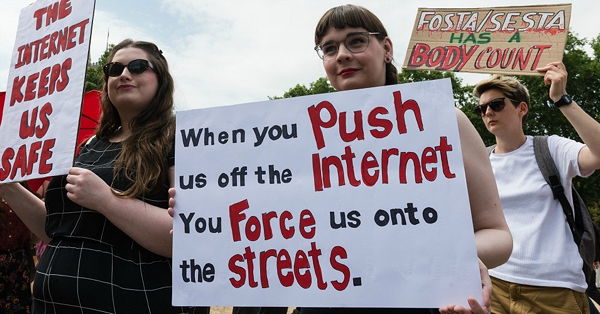 Marchers celebrated liberation and human rights for all marginalized communities, including sex workers. (Photo: Meryl Meisler/Mic, 2020)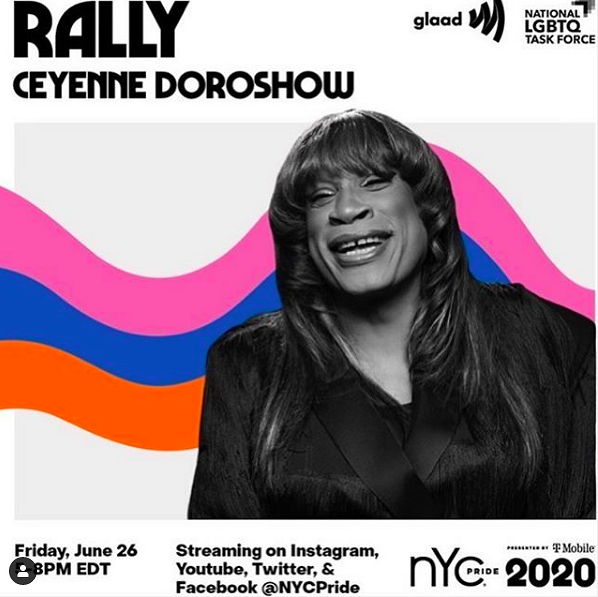 Doroshow hosted a virtual pride event in partnership with GLAAD and the National LGBTQ Taskforce. (Photo: G.L.I.T.S., 2020)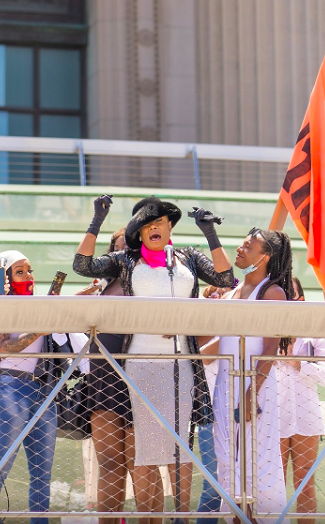 Doroshow addressed a cheering crowd of over 15,000 people at the Brooklyn Liberation Action For Black Trans Lives. (Photo: G.L.I.T.S., 2020)
DSW Newsletter #16 (July 2020)
June 18, 2020 Across the country, strippers are mobilizing for increased labor rights and racial justice in the adult entertainment industry. At the center of the movement is Cat Hollis,...
Read More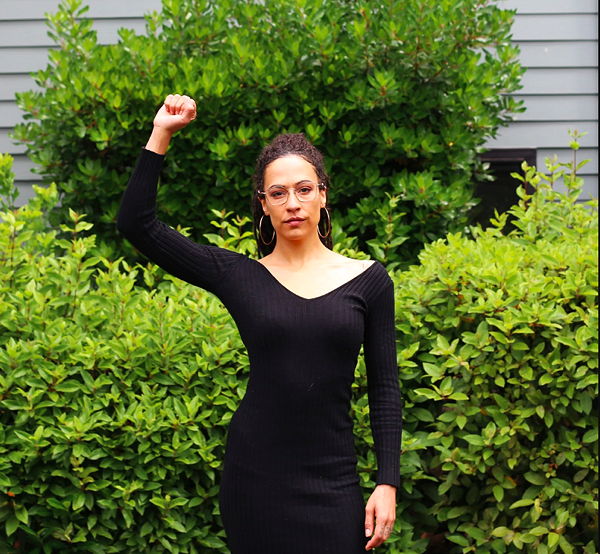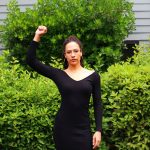 Hero of the Month: Portland-based stripper...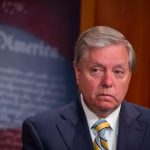 A New Bill Threatening Free Speech...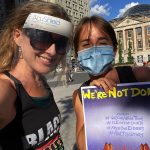 DSW Supports Criminal Justice Reform Bills...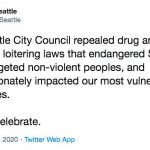 A Victory Against Loitering Statutes in...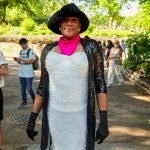 Fighting and Winning: Ceyenne Doroshow and...