June 18, 2020
Across the country, strippers are mobilizing for increased labor rights and racial justice in the adult entertainment industry. At the center of the movement is Cat Hollis, a Portland-based dancer and founder of the Haymarket Pole Collective. The organization began its work in November of 2019 to support "proactive policy and equitable treatment [of] Black and Indigenous workers by facilitating restorative justice in the adult entertainment industry." Since the resurgence of Black Lives Matter activism in the spring of 2020, Hollis and her fellow Portland-based activists have sparked national momentum, building on local strippers' rights protests that have been popping up across the country.
Hollis moved to Portland from the Midwest in 2015 and built her extensive support network from scratch. She is a Renaissance woman; with a varied career history as a sailboat deckhand, middle school teacher, gallery curator, and published playwright, Hollis found anonymity, acceptance, and empowerment in the adult entertainment world. Contracting with four different Portland strip clubs, she also did a stint in club management and was brought face to face with the predatory economic practices that can be used by clubs when booking dancers. With the support of fellow Portland strippers and activists, Hollis formed the Haymarket Pole Collective to bring advocacy and accessibility to adult entertainment.
Hollis describes the deep inequities embedded in a quintessential Portland industry. The Haymarket Pole Collective draws in artists, sex educators, night-life entertainers, designers, and bartenders. Their work is inspired by their experiences in adult entertainment but applies broadly to common struggles that independent contractors face: instability, discrimination, and resource scarcity. Hollis talks about predatory management, racism, and sexism in clubs, among other issues that people in many informal industries can relate to.
Perhaps this is why the movement has been so successful. Or perhaps it is because of the dynamic irreverence of its founder. Hollis frequently shares videos on her Instagram speaking out about sex-phobia and her experiences as a Black stripper and a Black woman. Her humor and honesty are as refreshing as they are compelling. Quoted in an OPB article about the movement, Hollis says the strike really started by accident when she made "a group chat of Black strippers, sending just memes and funny things to make each other smile." Now, the Haymarket Pole Collective has members in 18 states, including Illinois and Pennsylvania, and the Portland Stripper Strike is one of the largest in the nation. 
Already, the movement has been successful in getting all of Portland's 31 strip clubs to adopt their demands for ending racial discrimination in the industry. The Haymarket Pole Collective released updated requests last month. Hollis says that the pandemic, and the closure of many clubs, probably provided the momentum needed to effect change. "Because technically none of us have jobs right now," she said, "it makes it a lot easier." She feels hopeful "that change is possible." In a recent Instagram post, the organization thanked "all the dancers who risked it for the biscuit." 
To support the movement for labor rights and respect for sex workers across the country, please consider making a donation.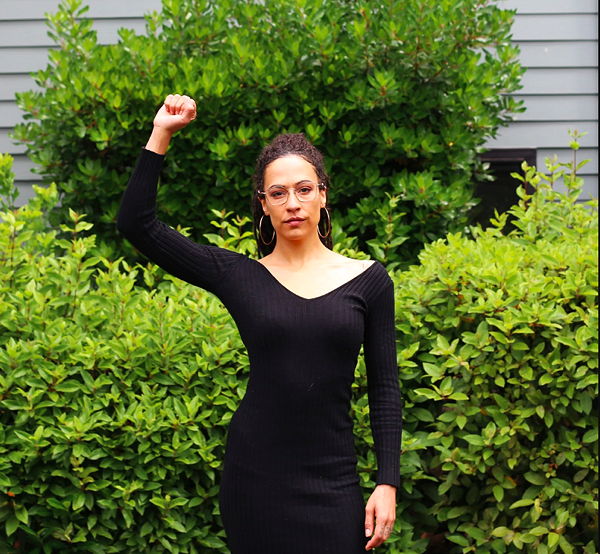 Cat Hollis is a Portland-based dancer and organizer for the Portland Stripper Strike. (Photo: Tess Riski/Willamette Week, 2020)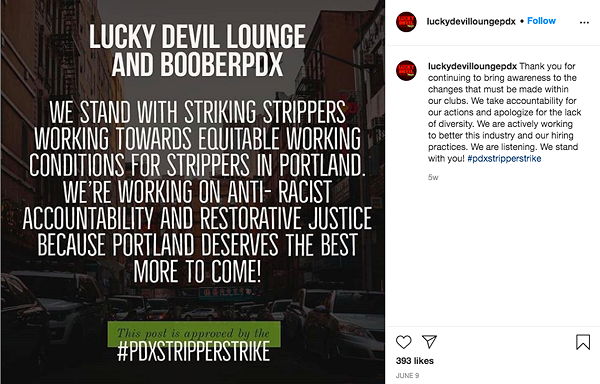 The Lucky Devil posted in support of the movement and say they are making an effort to hold themselves accountable on Instagram this month. Movement leaders say they are wary of performative activism. (Photo: The Lucky Devil/Instagram, 2020)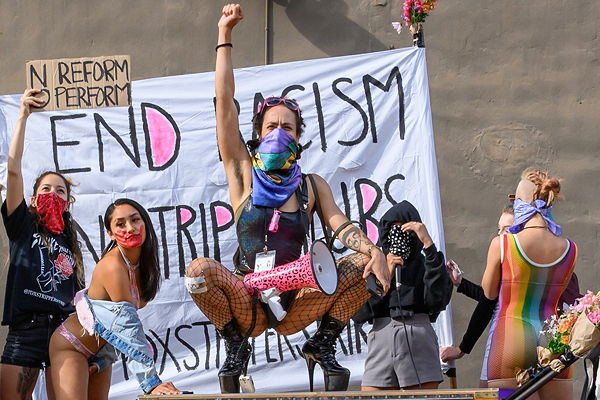 Hollis and other dancers at a rally for #pdxstripperstrike in Portland. (Photo: Russell Dent/Rolling Stone, 2020)
DSW Newsletter #16 (July 2020)
June 18, 2020 Across the country, strippers are mobilizing for increased labor rights and racial justice in the adult entertainment industry. At the center of the movement is Cat Hollis,...
Read More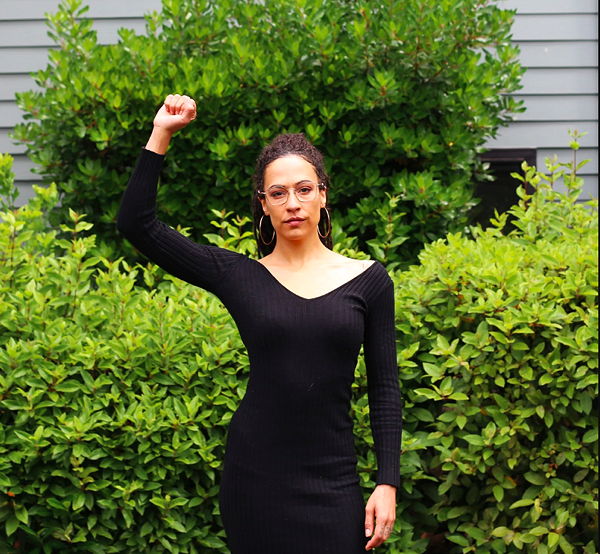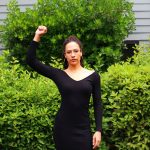 Hero of the Month: Portland-based stripper...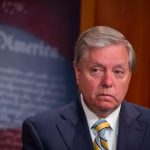 A New Bill Threatening Free Speech...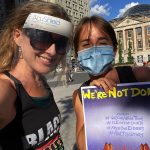 DSW Supports Criminal Justice Reform Bills...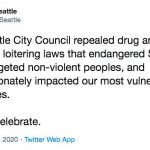 A Victory Against Loitering Statutes in...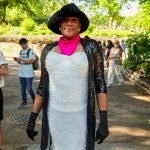 Fighting and Winning: Ceyenne Doroshow and...