December 10, 2022
Earlier this month, the Cabinet of South Africa approved the publication of a decriminalization bill for public comment.
The new Criminal Law (Sexual Offences and Related Matters) Amendment Bill would establish the decriminalization of consensual adult sex work in South Africa, and its publication for public comment has sparked a new wave of interest in decriminalization throughout the country.
Katelego Rasebitse, a South African human rights activist and sex work sector leader at SANAC, said:
"If the bill is passed, it will mean that both the buying and selling of sex is [decriminalized]. Sex workers will have a voice: they will be able to speak out against police brutality and client abuse. We also hope there will be less stigma attached to sex work. Sex workers are people who are living among us, and we need to protect them."
The idea of decriminalizing sex work is nothing new for South Africa.
In 2017, The South African Law Reform Commission released a report on "adult prostitution," which stirred opinions on the subject nationwide.
Decriminalization has been publicly supported by powerful South African organizations such as the Congress of South African Trade Unions and the Commission for Gender Equality.
In 2019, Human Rights Watch published a lengthy report on the urgent need to decriminalize sex work in South Africa.
To keep up with the decriminalization of sex work in South Africa, follow the Sex Workers Education and Advocacy Taskforce (SWEAT).
Members of the Sex Workers Education and Advocacy Taskforce (SWEAT) demand decriminalization. (Image: SWEAT via Instagram)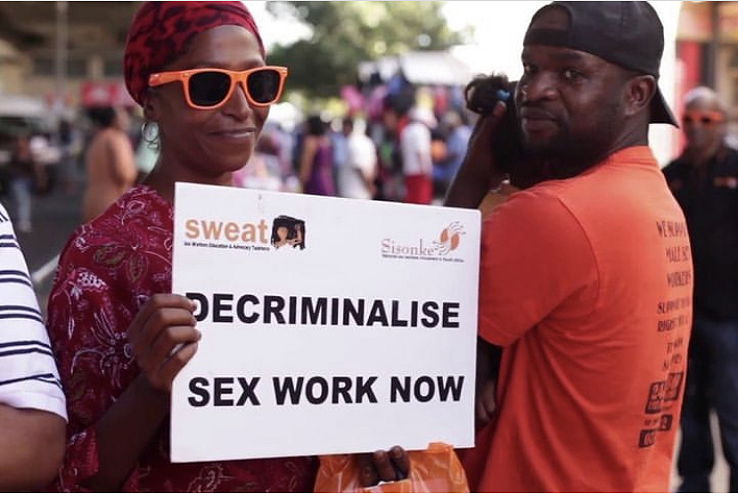 DSW Newsletter #43 (December 2022)
December 5, 2022 Decriminalize Sex Work (DSW) was proud to participate in the inaugural New England Sex Work Summit (NESWS) in Manchester, NH. It was hosted by New England sex work...
Read More