December 5, 2022
Decriminalize Sex Work (DSW) was proud to participate in the inaugural New England Sex Work Summit (NESWS) in Manchester, NH. It was hosted by New England sex work advocacy groups ELA One and The Ishtar Collective. According to The Ishtar Collective, the NESWS's goal was to bring together "sex workers and their allies for a weekend of networking, learning, and celebrating."
The NESWS featured a series of workshops for both allies and sex workers focusing on advancing policy reform and sex worker wellness, as well as a private community brunch honoring Transgender Day of Remembrance.
DSW members in attendance included Staff Attorney Becca Cleary and Community Engagement Consultant Henri Bynx, who is co-director and co-founder of The Ishtar Collective. They both took part in panels during the summit.
Bynx, along with David Mickenberg and Palana Belken, spoke about the role of storytelling in advocacy and policy, self-regulation in confrontational situations, and building allyship in government spaces.
Cleary's panel, which included Savannah Sly, focused on the role that incremental state and local policies play in the health and safety of sex workers. They also discussed upcoming legislative efforts and innovative new policymaking that the community can look forward to.
When asked about their experience, Bynx said:
"The NESWS provided a sense of siblinghood that I feel is sorely missed outside of sex work organizing. It made space for sex workers to feel seen in their authenticity in a society that lends itself to polarizing character portraiture."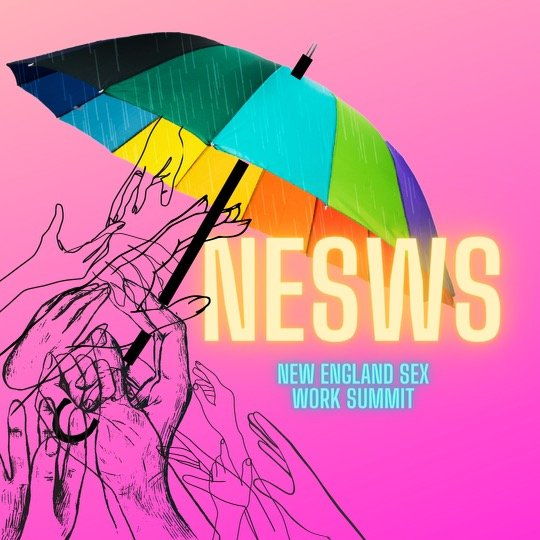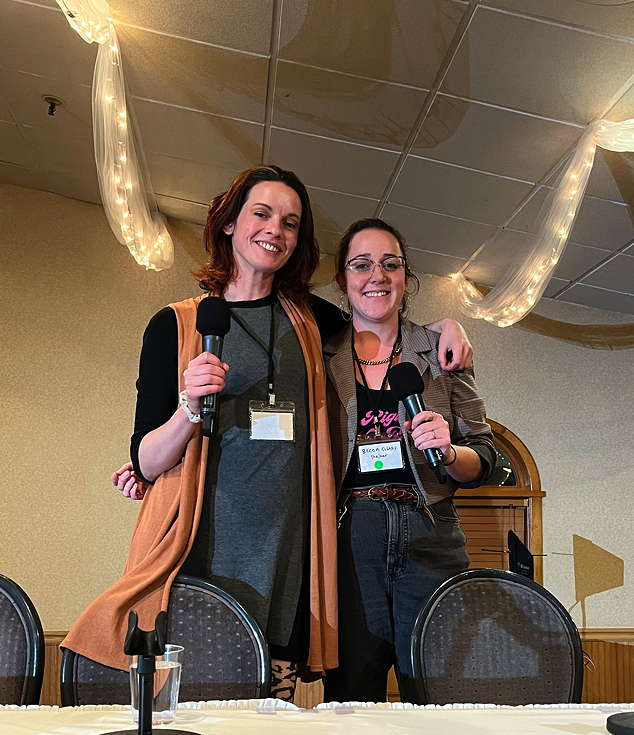 Savannah Sly and Becca Cleary pose for a photo after their panel at the New England Sex Work Summit (NESWS).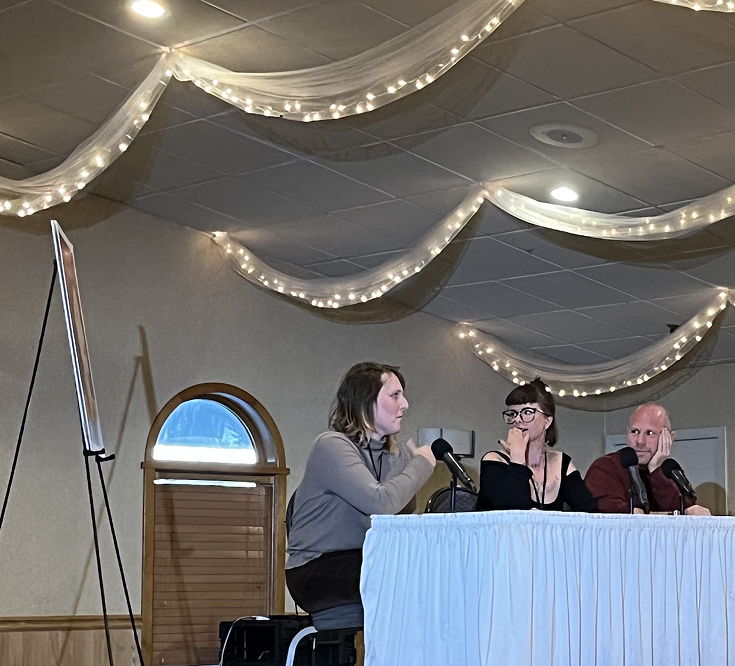 Palana Belken, Henri Bynx, and David Mickenberg give a panel discussing lobbying and storytelling.
DSW Newsletter #43 (December 2022)
December 5, 2022 Decriminalize Sex Work (DSW) was proud to participate in the inaugural New England Sex Work Summit (NESWS) in Manchester, NH. It was hosted by New England sex work...
Read More