May 15, 2021
A relentless activist for justice, truth, marginalized groups, and simple human decency, Norma Jean Almodovar is a force of nature. With incredible courage, grace, and a great sense of humor (she made Joan Rivers laugh hysterically), Almodovar has changed laws and the public perception of sex workers — both critical in reducing exploitation in the sex industry and improving the health and safety of sex workers. Almodovar's website, where she compiles extensive research and analysis of arrests and police corruption, is called simply, PoliceProstitutionandPolitics. Until you know her story, it might be hard to imagine that any single person could be a traffic officer, a prostitute, and a politician, but Almodovar was all three. The title of her book, "Cop to Call Girl," also sounds more likely to be fiction than fact, but Almodovar was a cop and a call girl and has based her advocacy on one simple premise — give people the facts.
"Don't take my word for it," says Almodovar. "Look at the numbers." Almodovar launched "Operation Do The Math" in 2012 and has continued to release a new report on the government's arrest data each year since. Her meticulous analysis continues to show that abolitionist and prohibitionists feminists greatly overestimate the numbers of minors and others coerced into the sex trade to the detriment of sex workers and victims of crimes. Almodovar, along with others working to improve the rights of sex workers and to decrease the rate of exploitation and trafficking in the sex industry, knows that the way to do this is to decriminalize sex work — and the proof is in the numbers. Almodovar is outraged by the "patronizing" views of abolitionists, who assume that sex work is inherently exploitative and that sex workers can't "think for themselves." Aside from this assumption being incorrect, it does nothing to reduce exploitation and increase safety for sex workers.
Operation Do The Math is only the most recent iteration of Almodovar's fierce pursuit for justice and truth. In 1982, after ten years with the Los Angeles Police Department (LAPD), Almodovar decided to become a call girl. She "wanted to make a social statement about the moral hypocrisy of our society — a society which seemed completely untroubled by the police corruption that permeated the LAPD, and yet demanded that law enforcement spend a significant portion of its resources to set-up and arrest women whose sole 'crime' was to accept money from men for acts of sex in which they could otherwise legally engage, even with thousands of men - provided the sex was free. The arrest and subsequent incarceration would brand them forever as a prostitute and destroy their lives — all in the name of protecting them from exploitation." During this time, Almodovar continued to work on her book, "Cop to Call Girl," an act of free speech that jeopardized her freedom and nearly her life.
For exposing the corruption she witnessed while on the LAPD, Almodovar was arrested for "pandering" after a former LAPD colleague expressed a fantasy of being a call girl as well to her. She testified that she said she set up Almodovar in an attempt to stop her book from being published. Almodovar had never been arrested before. To this day, in California, pandering still carries a minimum three to six-year prison sentence. Ira Reiner, the Los Angeles District Attorney at the time of Almodovar's arrest said what she did, which did not result in harm to any individual was "worse than rape or robbery" and even more shocking that she had compounded her "crime" by writing a book which would cause "disrespect for law and order." Almodovar feared for her safety while incarcerated and again once she was released. She felt that the only way to protect herself was to be as public and vocal as possible and so that is exactly what she did.
Almodovar appeared on numerous national television shows, including Oprah and 60 Minutes, filmed during her eighteen months in jail, no doubt influencing public perception of sex workers and prostitutes. As she says, activism runs in her blood. In addition to the work she has done to expose corruption, Almodovar has had tremendous success in her formal advocacy for sex workers' rights. After becoming close with Margo St. James, Almodovar revived the LA Chapter of Call Off Your Old Tired Ethics (C.O.Y.O.T.E.), which she continues to lead. In 1995, she traveled to the UN Fourth World Women's Conference in Beijing as a representative of C.O.Y.O.T.E and an official delegate of the US.
At the conference, Almodovar, along with colleagues from Thailand, Australia, Malaysia and England fought to add a single word to the Platform for Action. Almodovar points out that, "Every ten or so years, this document-which sets the course for legislation adopted in UN member countries- must be thoroughly discussed, every word in the document debated and finally accepted for the member nations' delegates to ratify." Despite going up against well-funded opponents who had been afforded much more time to organize, Almodovar and her peers successfully made the change. Almodovar says, "the original text read, '… all prostitution and pornography are incompatible with the dignity and worth of the human person and must be eliminated.' The final text in the same paragraph which was ratified by the UN delegates now reads, '… all FORCED prostitution and pornography. … ' The new meaning … makes a world of difference for prostitutes around the world who have chosen their work and refuse to be bullied into believing they are 'victims' because they engage in sex work."
That incredible achievement was almost thirty years ago and Almodovar hasn't stopped advocating since. She remains a constant in the movement for sex workers' rights and dignity. She celebrated her seventieth birthday this month and has no plans to slow down. She remains encouraged by younger activists and how far the movement for sex workers' rights has come. Almodovar has never once regretted or felt ashamed by any of her decisions. She proudly wears the label "whore" and wishes that more people knew that before modern times, whores were revered and beloved for their unique ability to comfort and care for others.
Almodovar continues to research, advocate, appear publicly, and to lead the International Sex Worker Foundation for Art, Culture and Education (ISWFACE), which she launched in 1997. Through ISWFACE, Almodovar continues to make her research available to anyone interested in joining the movement. ISWFACE is completely volunteer led. Since COVID began, it has been just Almodovar along with her computers, printers, and servers working to ensure the public has access to the critical information she collects. Please visit ISWFACE to learn more and support Norma Jean's incredible work.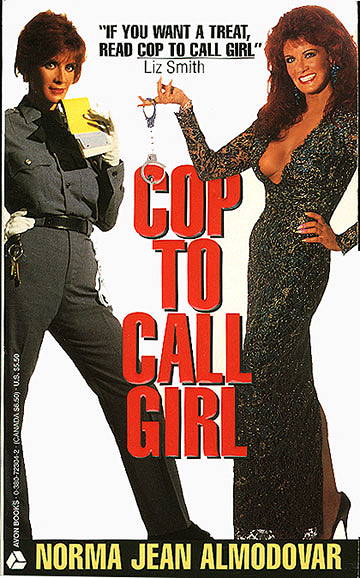 Norma Jean Almodovar on the cover of her book. Courtesy of Norma Jean Almodovar.
DSW Newsletter #26 (May 2021)
May 15, 2021 A relentless activist for justice, truth, marginalized groups, and simple human decency, Norma Jean Almodovar is a force of nature. With incredible courage, grace, and a great...
Read More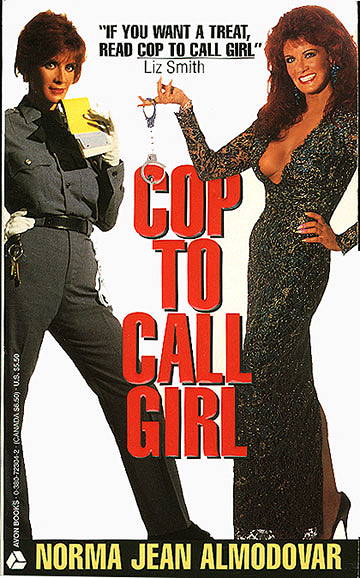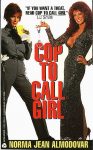 Hero of the Month: Norma Jean...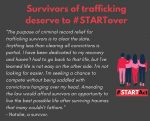 NY Senate Passes the START Act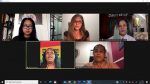 DSW Staff Share Their Expertise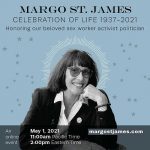 Remembering Margo St. James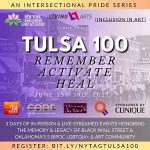 Mark Your Calendars