April 21, 2021
Manhattan district attorney Cyrus R. Vance, following in the footsteps of other New York City boroughs, announced that his office would no longer prosecute individuals for prostitution and unlicensed massage. The news was met with mixed emotions from sex workers and their allies because the policy leaves intact the criminalization of clients. Some welcomed the measure as an incremental step towards the full decriminalization of consensual adult sex work. Others worried that the move to decriminalize the sale of sex but not the purchase might be an endorsement of the Entrapment/‍Equality/‌End-Demand/‍Nordic Model.

DSW is fighting for the full decriminalization of consensual adult sex work. Unequivocal evidence shows that this is the only legal framework for sex work that increases public health and safety and decreases exploitation. The Entrapment Model offers none of the same benefits and continues to put sex workers at risk as their industry is still pushed underground.
Though DSW is working towards the full decriminalization of consensual adult sex work, we do welcome the incremental step that Vance and others have taken, which will offer some measure of relief to individuals criminalized under our current system. Transgender advocates in Manhattan celebrated the news as they are often targeted and profiled for simply being themselves. Several district attorneys around the country, including Marilyn Mosby in Baltimore, Eric Gonzalez in Brooklyn, and Eli Savit in Washtenaw County have recently announced that they will no longer prosecute prostitution and related charges, and some have taken steps to vacate hundreds of past convictions for prostitution. The clearing of arrest records for prostitution is an especially welcome step as a criminal record can significantly hinder one's ability to work and access housing and other essential resources.
Implementation of the Entrapment Model in any jurisdiction would be devastating for sex workers and anyone else who cares to decrease exploitation in the sex trade and increase public health and safety for all. The Manhattan DA's office's announcement does not mean that Manhattan has adopted this legal framework. Though they will still prosecute clients, the laws have not been changed or codified to implement the Entrapment Model. Along with others, DSW will closely monitor the implementation of this new policy and its effects on the health and safety of sex workers.
DSW has put together resources that succinctly explain the differences between full decriminalization and the Entrapment Model and why FULL decriminalization is the only choice to increase health and safety and decrease exploitation.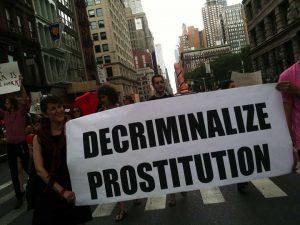 The SWOP NYC contingent marches in the 2011 NYC Pride Parade. (Courtesy of Melissa Sontag Broudo).
DSW Newsletter #25 (April 2021)
April 6, 2021 Gizelle Marie loves her job as a stripper. She loves it so much, in fact, that she has become a leading voice for progressive reforms within the...
Read More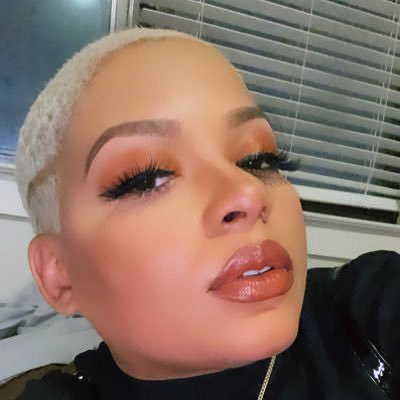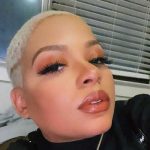 Hero of the Month: Gizelle Marie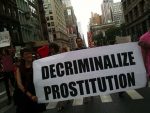 Decriminalize Sex Work's Statement on Manhattan...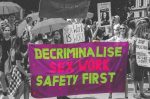 Equality Model vs Nordic Model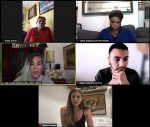 DSW Staff Share Their Expertise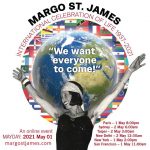 Mark Your Calendars