April 20, 2021
Some are now calling the Nordic Model of Prostitution the Equality Model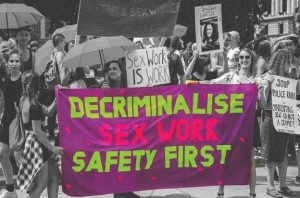 Attaching the term "Equality" to the legal framework more commonly known as the Nordic Model of prostitution and also known as the End Demand/‍Entrapment Model may lead some to believe it is in the best interest of sex workers and communities. Unequivocal evidence shows that it is not.
At first glance, it may seem ironic to use "equality" to describe prostitution laws designed to criminalize one side of a sex work transaction. But given the clear correlation between implementing laws that criminalize clients and increasing violence perpetrated against sex workers, perhaps the "equality" they're referring to is how these laws equally harm everyone they touch.
In both implementation and outcomes, the Equality Model is anything but equal. Since police primarily use these laws to essentially entrap sex work clients, the Nordic Model rebranding we believe fits best is the "Entrapment Model."

What is the Nordic Model?
To fight the rebranding efforts of Equality Model proponents, it's important to be ready with a quick reply when someone asks, "What is the Nordic Model?" Prostitution laws have an immediate and powerful impact on the lives of real people in our communities. To advocate for the human rights and safety of sex workers across the country, it is critical to understand the distinctions between different policies.
The Nordic Model of prostitution is based on the theory that the way to "free" sex workers from lives of prostitution is to criminalize clients and third parties. The theory assumes sex workers are victims, but in practice, the law tends to treat them more like criminals. Sex work exists on a spectrum of choice, circumstance, and coercion. Sex work is work and no one should assume that sex workers do not have choice or autonomy. This patriarchal view of sex work is a dangerous threat to the bodily autonomy and freedom of choice that women and other marginalized groups have been fighting to achieve for so long.
Laws based on the Nordic Model target sex work clients with entrapment, making them far more likely to pursue anonymous interactions in remote locations. Keeping sex work in the dark jeopardizes the harm reduction strategies sex workers use to keep themselves safe and leaves them vulnerable to predators and criminals.

Prostitution Laws across the globe: Entrapment Model failures
From added violence to malicious evictions, prostitution laws like the Entrapment Model have shown themselves to be simultaneously ineffective at ending exploitation in the sex trade and harmful to the people they are meant to protect.
Northern Ireland created their Nordic Model-based prostitution laws in a naive attempt to end demand for sex work. Rather than decrease demand, they've experienced an increase in online ads since implementation in 2015. A study conducted by the Department of Justice also found an increase in harassment and anti-social behaviors directed at sex workers since the policy change.
Norway enacted prostitution laws based on the Nordic Model that intentionally evicted over 400 sex workers, mostly migrant women, from their homes. The project was aptly named "Operation Homeless" by Norwegian police.
Swedish prostitution laws enacted in 1999 use landlords as weapons against sex workers. These laws hold landlords liable for promoting prostitution if they don't evict sex workers simply for having used their homes to provide sexual services.

Equality Model New York
The promoters of the newly rebranded Equality Model of prostitution have launched their U.S. campaign in New York. Despite failing to reduce demand for erotic services or deter people from engaging in sex work, the Equality Model New York project has decided to push forward with their entrapment-focused legislation.
This Nordic Model offshoot has been rejected again and again by sex workers and in popular media.

Sex worker jobs are not inherently dangerous. Criminalization makes the work dangerous.
Criminalizing clients keeps the entire sex work industry underground and makes sex worker jobs more dependent on third parties who might mean them harm, leaving them more vulnerable to exploitation.
Sex workers in countries where prostitution laws like the Entrapment Model have been implemented are frequently threatened and harassed by law enforcement. Criminalizing clients results in police raids on sex workers which are  psychologically and physically harmful. These encounters also often result in sex workers experiencing isolation and stigma due to being outed to their community.

Take action! Help defeat this new Entrapment Model legislation.
Please send this letter to your State Representative and help reject the Entrapment Model before it gets a foothold in the United States. With your support, we can fully decriminalize consensual adult sex work across the country and improve the health and safety of our communities.
DSW Newsletter #25 (April 2021)
April 6, 2021 Gizelle Marie loves her job as a stripper. She loves it so much, in fact, that she has become a leading voice for progressive reforms within the...
Read More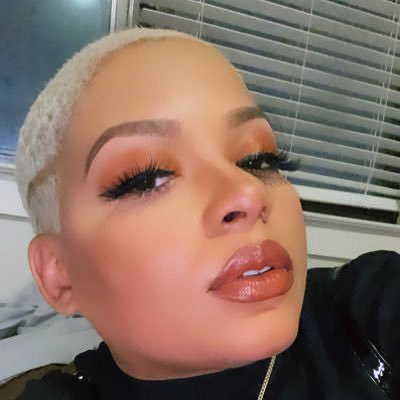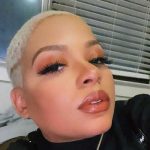 Hero of the Month: Gizelle Marie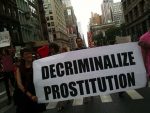 Decriminalize Sex Work's Statement on Manhattan...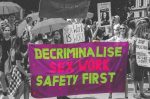 Equality Model vs Nordic Model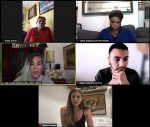 DSW Staff Share Their Expertise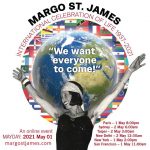 Mark Your Calendars