July 21, 2020
The Cape Cod, MA, chapter of the Democratic Socialists of America asked DSW's Kaytlin Bailey to present on police reform, accountability, and gendered violence from a sex worker's perspective. The talk started with a brief history of policing prostitution, and the social narratives we have constructed to allow police abuse to proliferate. Bailey then outlined how decriminalization provides a lens into a critical examination of state-sponsored violence and repression.
The conversation was hosted by Ali Wilkey and Michael Heras, co-chairs of the chapter, as part of Cape Cod DSA's speaker series on policing, society, and police abolition running throughout the month.
Following her presentation, Bailey led a Q&A in which she fielded questions about gender stereotypes, mutual aid as a support system among sex workers, alternatives to policing, and more. "It was incredibly rewarding to explore these ideas with such a curious group of individuals," Bailey said. "I felt encouraged by the support we received and look forward to future collaborations!"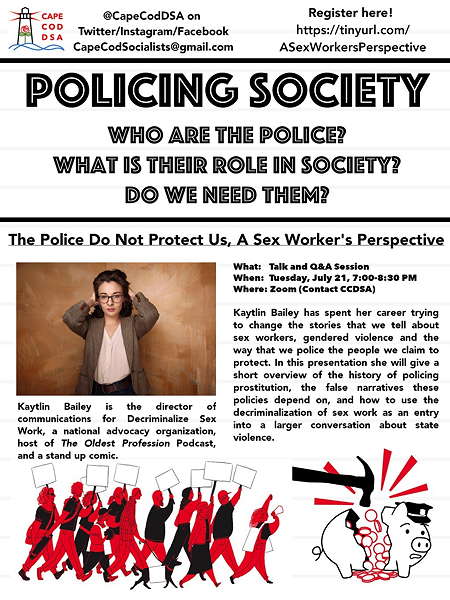 Kaytlin Bailey's presentation was the third in a four-part speaker series entitled "Policing Society." (Photo: Cape Cod DSA/Instagram)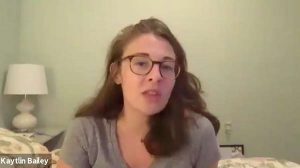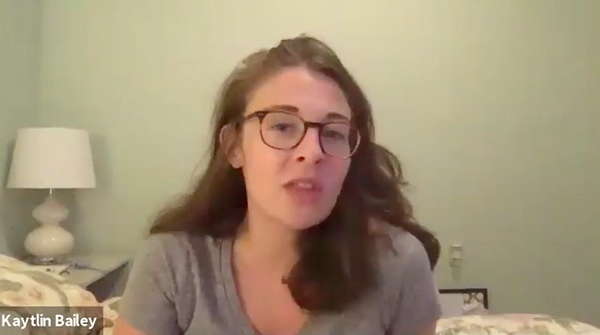 Bailey describes the critical intersection between sex worker rights, racial and gender justice, and police reform during her July 21 presentation. (Photo: Cape Cod DSA/YouTube)
DSW Newsletter #17 (August 2020)
August 1, 2020 More than six hundred activists, community members, and allies, including DSW's Ceyenne Doroshow and Frances Steele, filled Manhattan's Times Square on a Saturday at 5 p.m. The...
Read More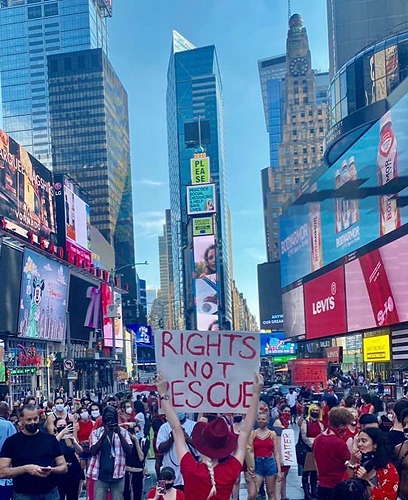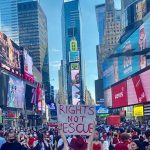 Hero(es) of the Month: TS Candii,...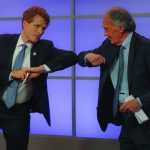 MA Democratic Senate Candidates Are Listening...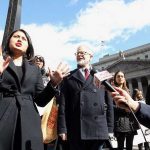 NY Senate Fails Trafficking Survivors, Again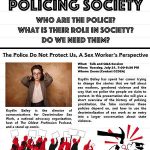 DSW's Kaytlin Bailey on Sex Work...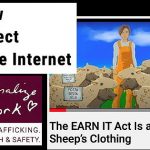 DSW Takes Action Against EARN IT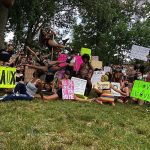 The Stripper Strike Goes National