"Inspire yourself to inspire others."  — Ceyenne Doroshow's motto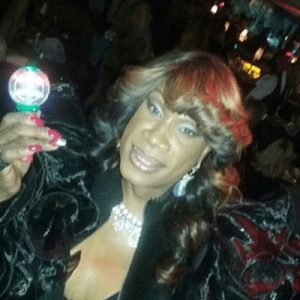 Activist, performer, writer, public speaker, and dedicated organizer and activist, Doroshow has worked relentlessly for the wellbeing of trans people and trans sex workers, continues to shine a light on injustice, and leads those in need to care and safety. Among her accomplishments, she has written a cookbook entitled Cooking in Heels and is the founder and executive director of Gays and Lesbians Living in a Transgender Society (G.L.I.T.S.). Her mission in G.L.I.T.S. is to create sustainable holistic care of the LGBTQAI+ community, regardless of where they are in the world. She also serves on the boards of SWOP-USA, SOAR Institute, Caribbean Equality Project, and New York Transgender Advocacy Group, and writes the newsletter for SWOP Behind Bars.
Photo credit: Ceyenne Doroshow (@doroshow/Instagram)
October 7, 1958 – September 13, 2012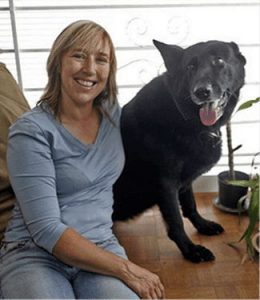 The founder of the national Sex Workers Outreach Project and a former sex worker, Few was a leading and steady voice in the mission to decriminalize prostitution. Her tireless work has inspired activists for years and has laid the foundations for outreach work, caregiving for AIDS and medical marijuana patients, and effective lobbying strategies in the Bay area for these issues. She helped to organize the first International Day to End Violence Against Sex Workers on December 17, 2003, while under house arrest after her conviction of prostitution. We still celebrate and honor D17 to this day.
Photo credit: Robin Few/swopusa.org
July 2, 1951 – February 19, 2002
"We have to do it because we can no longer stay invisible. We should not be ashamed of who we are. We have to show the world that we are numerous. There are many of us out there."  — Sylvia Rivera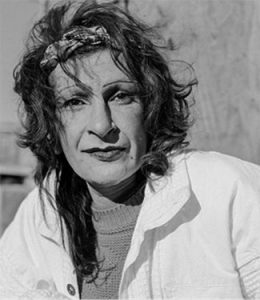 Sylvia Rivera was born in the Bronx, left home at age 11, and discovered a group of trans folx, sex workers, and drag queens who welcomed her into their community. Her activism began in the 1960s during the Civil Rights and anti-war movements. Marsha P. Johnson and Rivera founded Street Transvestite Action Revolutionaries (STAR), which advocated for LGBTQAI+ rights, especially for the inclusion and visibility of trans folx in the gay rights movement. STAR also pushed for the Sexual Orientation Non-Discrimination Act, which eventually was signed into law in 2003.
Photo credit: Val Shaff/BESE.com
"We have to look for one another because we're all we got. The rest of the world really doesn't give a shit whether we live or die. And the thing is, when the dust settles, I want a whole bunch of transgender girls to stand up and say: I'm still fucking here."  — Miss Major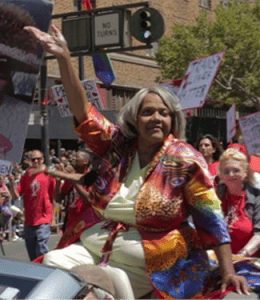 Miss Major is a leader and former sex worker in the trans community in New York City and California. She experienced, like so many others, violence at the hands of police and served five years in prison for her activist work. While in prison, she connected with Frank "Big Black" Smith who taught her more about community organizing and gave her new hope for building up the transgender community and continuing to provide the advocacy and care they need. During the AIDS crisis, she provided funds for funerals and was an active caregiver for those affected in her community in San Diego.
Photo courtesy of Major! Documentary and Vice.com
August 24, 1945 – July 6, 1992
"How many years has it taken people to realize that we are all brothers and sisters and humans in the same human race?"  — Marsha P. Johnson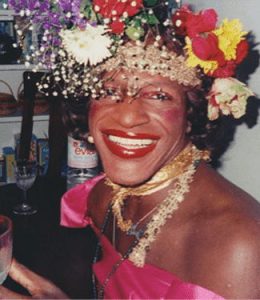 Marsha P. Johnson is most recognized for her involvement in the Stonewall Inn riots in 1969. She co-founded Street Transvestite Action Revolutionaries (STAR) with Sylvia Rivera and was an AIDS activist with ACT UP. She was also a performer, model, and a prominent figure in the community.
Photo courtesy of Tribeca Film Festival and Variety.com
Former State Rep. Elizabeth Edwards of NH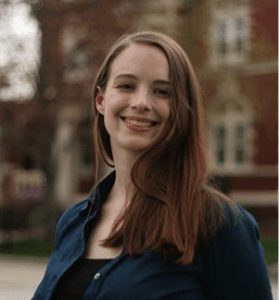 Represented the Democratic party in the 11th District of Hillsborough, New Hampshire, from December 3, 2014, to December 5, 2018. Edwards' platform included criminal justice reform, marriage equality, education reform, and maintaining New Hampshire's tax advantages. The bills she introduced to the House include (but are not limited to): permitting qualifying patients and designated caregivers to cultivate cannabis for therapeutic use (HB1476), removing criminal laws related to prostitution (HB1614), establishing a committee to study the decriminalization of sex work (HB287), and reducing the criminal penalty for certain controlled drugs (HB1792). We applaud and value her commitment to representing the needs of her constituents in her political career.
Photo credit: elizabethedwardsnh.com
Dame Catherine Healy in New Zealand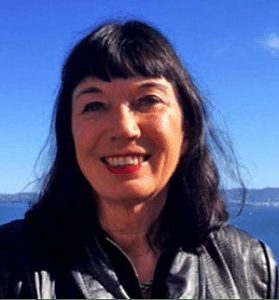 Dame Catherine Healy was a founding member of the New Zealand Prostitutes' Collective (NZPC), awarded New Zealand Suffrage Centennial Medal in 1993, and appointed Dame Companion of the New Zealand Order of Merit by Queen Elizabeth II for her work to better the lives of sex workers. Her campaign with NZPC helped write and pass the Prostitute Reform Act to allow brothels to operate as legitimate businesses. She is also an author and field researcher and has been invited to speak at the House of Commons and Oxford University, among other institutions, to discuss the rights of sex workers.
Photo credit: Catherine Healy and bbc.com
September 12, 1937 – January 11, 2021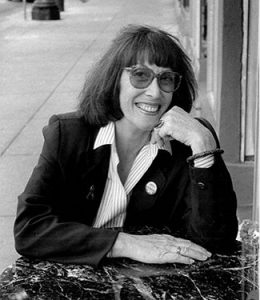 Margo St. James was the founder of Call Off Your Old Tired Ethics (COYOTE) and St. James Infirmary Clinic serving sex workers in San Francisco. St. James was instrumental in building the activist scene in California, serving and protecting sex workers and LGBTQAI+ folx, and opening crucial litigation in Rhode Island (COYOTE v. Roberts), arguing that the state had too much authority over people's personal sexual lives and choices. She was also famous for her successful and creative fundraising, such as the annual Hooker's Ball.
Margo St. James, Advocate for Sex Workers, Dies at 83 (The New York Times, January 20, 2021)
Photo credit: Jim Marshall 1995 and windycitytimes.com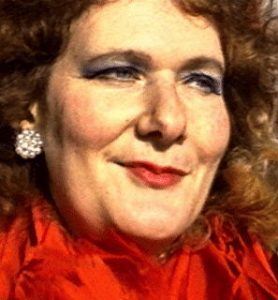 AKA Scarlot Harlot, Carol Leigh is a filmmaker, artist, author, and sex worker rights activist — she coined the term "sex worker" in 1978 at a Women Against Violence in Pornography and Media conference. In Leigh's essay "Inventing Sex Work" (published later), she writes: "I invented sex work. Not the activity, of course. The term. This invention was motivated by my desire to reconcile my feminist goals with the reality of my life and the lives of the women I knew. I wanted to create an atmosphere of tolerance within and outside the women's movement for women working in the sex industry." Leigh also chairs Sex Worker Film and Arts Festival and is the director at Bay Area Sex Worker Advocacy Network (BAYSWAN). She is known throughout the activist community as a continually loving, inspirational, and supportive mentor.
Photo credit: Video Data Bank 1993 video interview
The women involved in the Prostitute Strike in Lyon, France, 1975

In a historic move, full service workers in Lyon, France, occupied five Catholic churches for eight days and garnered international support and recognition. They were protesting laws that criminalized their clients, police fines, and destruction and gentrification of the red light districts in France.
Photo credit: Alain Norgues/Sygma via Getty Images

Highlighting the grave consequences of NYPD's vice squad's work to dismantle the unregulated sex industry in New York, this article paints a poignant picture of Yang's life and tragic death post-raid.
It is prudent to point out that the author mentions James O'Neill, the New York City police commissioner, who revealed in early 2017 that Vice shifted its work to target the pimps and the johns instead of the service providers themselves. While this seems harm reductive, this decreases safety and increases violence against the providers. If johns are criminalized, anyone seeking pay-for-play sex will be more likely to want to break the law and push boundaries. The answer is the full decriminalization of sex work to protect the lives of all operating within unregulated economies.
April 24, 1986 – July 11, 2013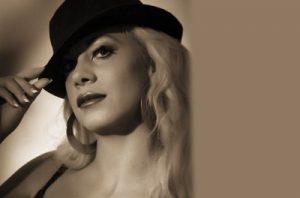 Petite Jasmine (legally known as Eva-Maree) was a Swedish sex worker, activist, and outspoken critic of the Nordic model. She had known that her ex-boyfriend was violent and stalking her. When she went to the authorities to report this worrying behavior in an attempt to de-escalate the situation, the police dismissed her because she was a sex worker. In the years leading up to her murder, her ex, already sanctioned for his violent behavior, got full custody of their children because of her sex worker status. The European sex worker and activist community held protests and memorials for Petite Jasmine and another sex worker murdered in Turkey, Dora Özer.
Tits and Sass, July 16, 2013
The Local, Sweden, July 17, 2013
April 24, 1986 – July 11, 2013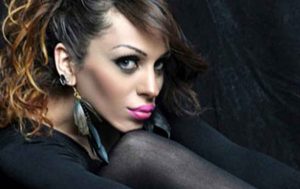 Dora Özer, a 24-year-old Turkish trans woman, was murdered in her home July 9, 2013. Because the Turkish system legalizes full service work only for registered workers in legal brothels, Dora was not protected from violent clients. Anyone unregistered is only able to work in dangerous circumstances and is distanced from healthcare and law protection services.
Press release from Global Network of Sex Work Projects, July 10, 2013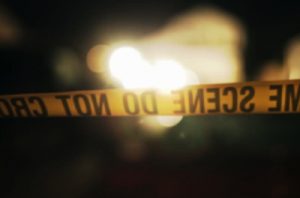 Donna Castleberry Dalton was killed by an undercover vice police officer in Columbus, Ohio. She was in a car with the undercover officer after an alleged altercation, and the police officer shot her three times (some sources say eight, but the coroner's report lists three). It is unknown whether Dalton knew that she was in the car with a police officer but it seemed as if she was trapped in the backseat of the car with him and likely feared for her life. Mitchell, the police officer in question, was already under investigation for criminal activity on his numerous rental properties.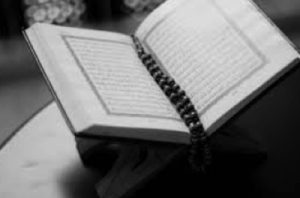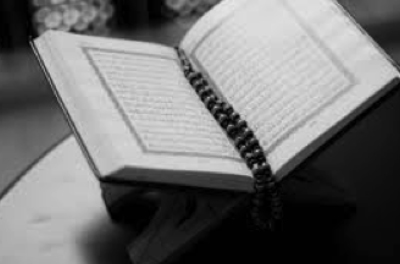 Famously dubbed "The DC Madam" by media, Palfrey ran an escort agency in Washington, DC. Unable to convict on trafficking charges, prosecutors convicted her on racketeering and money laundering charges. After she was sentenced to 5 to 6 years in prison, she was found hanged along with her black book of clients and messages to her family. It was ruled a suicide, although she did not seem suicidal according to her mother. She catered to DC's elite, including several senators.
The New York Times, May 2, 2008
Because of the stigma, marginalization, and criminalization of the sex work industry, serial killers often target sex workers, knowing that they will likely be able to get away with killing people who are not valued by society or law enforcement.
Juan David Ortiz, a Border Patrol Agent, was apprehended after a woman in his captivity escaped and linked him to the four murders of sex workers working by the border of U.S. and Mexico. All four murders were committed in a short two-week span and in a similar way. Had his last potential victim not escaped, it is not clear how long it would have taken until he was caught.
Gary Leon Ridgway aka Green River Killer was convicted of murdering 49 sex workers but admitted to 80 murders although the bodies were never found. He stated that killing prostitutes was best because no one would know they were gone and they were easy to pick up.
The Giglo Beach killer targeted sex workers in Long Island in 2013.
Peter Sutcliff, the Yorkshire Killer, killed  13 women in England, some of them sex workers.
Steve Wright killed five sex workers in Ipswitch, England.
Robert Hanson killed 17 sex workers in Anchorage, Alaska. Again, he discovered that strippers and full service providers were less likely to be missed by the people around them and, as a result, reduced his chances of getting caught.
Joel Rifkin killed 17 sex workers in the New York area.
Robert William Pickton killed 49 women, most of them sex workers, in Canada.
Jack the Ripper was famous for killing full service providers in the late 1800s in Whitechapel, a low-income area of London. He was never caught, but the horrific and gruesome murders mysteriously stopped in 1888.
Many famous people have been involved in the sex industry in one form or another — either as sex workers, clients, or outspoken allies. We want to acknowledge these individuals — some of whom have helped to expand sexual freedom while others have not. The short list below is only the start of what will become dozens, and then hundreds, of VIPs who made a splash in the realm of sex work, for good or ill.
While DSW staff will try to find the time to add a few new people every month or two, most of the expansion of this web page will probably come from our allies who take the time to send us info about famous people whose involvement with the sex industry is somehow noteworthy or newsworthy, whether living or not. If you have a suggestion to add to the list below, please send the person's name, photo (not necessarily a head shot), photo credit, caption, and a short paragraph describing why the person (or group of people) is significant.
"The deck has always been stacked against me, but I own my story and the choices I made."  — Stormy Daniels

Stormy Daniels is a porn star, stripper, director, author, and ambitious entrepreneur. In 2018, she became involved in the very famous legal dispute between herself, U.S. President Donald J. Trump, and Trump's lawyer, Michael Cohen. Daniels came forward with the information that she was paid $130,000 in hush money so she would not go public with the affair between herself and Trump. We applaud her bravery to stand by her convictions and speak the truth despite scrutiny and stigma. Her book, Full Disclosure, is available now.
Photo credit: Ethan Miller, copyright Getty Images 2018

Margaret Cho is a comedian, actress, writer, producer, singer/songwriter, and passionate advocate for anti-racism, anti-bullying, and pro-LGBTQAI+ rights and visibility. She has also been public about her experiences in the sex industry. She has a varied and extensive collection of projects, accolades, and side projects. She is also the executive producer of "Mercy Mistress," a web series that delves into the world of BDSM, kink, and sex workers.
Photo Credit: Pixie Vision Photography
"I believe that telling our stories, first to ourselves and then to one another and the world, is a revolutionary act. It is an act that can be met with hostility, exclusion, and violence. It can also lead to love, understanding, transcendence, and community. I hope that my being real with you will help empower you to step into who you are and encourage you to share yourself with those around you."  ― Janet Mock, Redefining Realness: My Path to Womanhood, Identity, Love & So Much More

Honolulu native Janet Mock is a fearless advocate for transgender visibility and rights. Not only a successful editor and author, she has appeared on many talk shows to advocate for her experience and the experiences of others. In terms of her heroism for sex workers, especially trans sex workers, she worked in the sex industry in order to fund her transition and has since gone on to write a book about her experience entitled Redefining Realness: My Path to Womanhood, Identity, Love, and So Much More. She is a beacon of intelligence, confidence, and a symbol of transcending stigma to fully express herself.
Photo credit: Dia Dipasupil, Getty Images. Copyright: 2018 Getty Image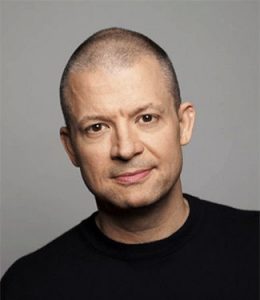 Jim Norton is an actor, writer, host of The Jim Norton Show, and comedian who has been very vocal in his support of decriminalizing sex work. He understands the dangers of condemning an entire labor sector that fulfills the needs of many people from many walks of life, including those living with sex addiction. Norton succinctly breaks it down in his opinion article for Time Magazine: "By keeping prostitution illegal and demonizing all of its parties, we (you) are empowering pimps and human traffickers and anyone else who wants to victimize sex workers because they feel helpless under the law. Give sex workers rights. Give johns a break." (The full article is here.)
Photo credit: Christopher Lovenguth Copyright 2014 Time Magazine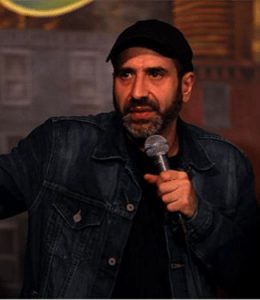 Outspoken Queens-native comedian Attell is no stranger to the limelight. Known especially for his bawdy and often dark humor, his show Insomniac with Dave Attell garnered a cult following. Attell is not shy about discussing his love of porn, and even hosted a Showtime show entitled Dave's Old Porn.
Photo credit: lenovo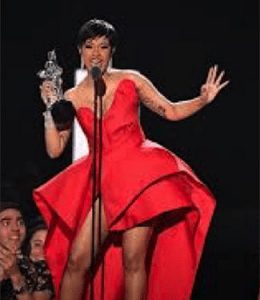 Bronx-born rapper, former stripper, and internet sensation Cardi B has released several hits, topped charts, and accumulated several accolades. Throughout her music career she has been open about being a stripper before her music career was launched. By being open about her sex work history, she has been an icon for many strippers.
Photo credit: sandrarose.com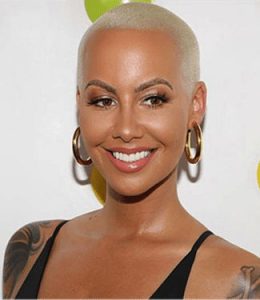 Amber Rose is a model, singer, fashion icon, business woman, and former stripper. She created the annual SlutWalk in order to combat the war on women's bodies and freedom of sexual expression. SlutWalk is a transnational movement that aims to reveal the hypocrisy of rape culture, name the evils of gender inequality, and overall give women and femme-bodied persons the support to fully express themselves without shame. The Amber Rose Foundation and MUVA also created OpenED, a series of lectures, panelists, and workshops to disseminate knowledge and empower attendees.
Photo credit: Alexander Tamargo WireImage Copyright 2017 Alexander Tamargo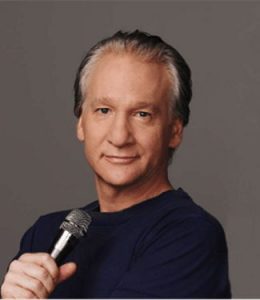 Bill Maher hosts his own show on HBO and is a famous stand-up comedian. His poignant comedy focuses on topics ranging from religion, politics, mass media, and political correctness. He is an ardent supporter of pragmatic, harm reduction policies such as the legalization of marijuana.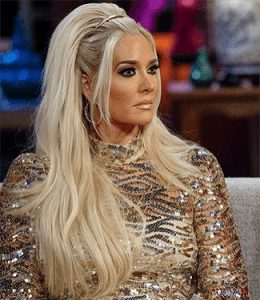 Erika Jayne is the professional name for Erika Girardi, a singer with chart-topping hit singles, a star on Real Housewives of Beverly Hills, and a contestant on Dancing with the Stars. She proudly expresses herself artistically through her fashion and sexuality and has been slut-shamed for her choices. In a comment from another Real Housewife calling her a "hooker," Girardi responds, "And being called a hooker … well, you know what? Hookers are kinda fabulous, in my opinion. So, if I have to represent for all the hookers in the world, I'll have to do that."
Photo credit: Nicole Weingart/Bravo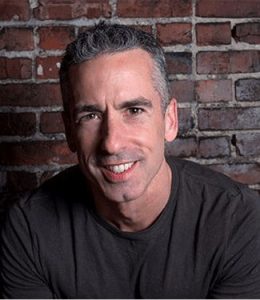 Author, advice columnist, pundit, and LGBTQAI+ activist and advocate, Savage is known for founding the It Gets Better campaign, creating Savage Love (a podcast on sex, love, and relationships), and being a proponent for relaxing laws against porn and sale of sex toys. He is also vocal in his support of sex workers and is quoted saying in an article on theStranger.com: "I have good friends who do sex work — women and men — and they're not human shields. Their lives are valuable and, like Fagen says, they're not here to soak up male rage. They deserve safe working conditions and they deserve our respect — not despite the work they do, but because of it."
Photo credit: savagelovecast.com