January 11, 2023
The Stop Enabling Sex Traffickers Act (SESTA) and Fight Online Sex Trafficking Act (FOSTA) have harmed victims of trafficking, the very individuals they were meant to protect, along with sex workers across the United States since they became law in 2018. For the past five years, human rights advocates, sex workers, and even law enforcement have worked hard to oppose SESTA/FOSTA.
Earlier this month, the U.S. Court of Appeals for the District of Columbia Circuit heard arguments challenging SESTA/FOSTA from the Woodhull Freedom Foundation, the Internet Archive, Human Rights Watch, massage therapist Eric Koszyk, and sex worker rights activist Jesse Maley, who filed suit as a group against the United States on the basis that the law is unconstitutional.
The group of plaintiffs filed its initial case in 2018 and has experienced a frustrating back-and-forth since then. After a series of dismissals and appeals, a panel of three appellate judges finally heard oral arguments at the D.C. Circuit Court on January 11, 2023.
SESTA/FOSTA amends Section 230 of the Communications Decency Act of 1996, which protects internet service providers from being held responsible for the actions of their users. SESTA/FOSTA makes it a federal crime to "own, manage, or operate an interactive computer service" with "the intent to promote or facilitate the prostitution of another person." This creates an exception to Section 230 by holding platforms liable for content posted by their users that could be perceived as promoting the prostitution of others. State law enforcement can prosecute these cases at their discretion.
Unable to bear this new criminal and civil liability, many platforms have censored user content, and many users self-censored their content to avoid being de-platformed. One of the most prominent examples of this happened when Craigslist shut down its Therapeutic Services page, leaving people like massage therapist Eric Koszyk, a plaintiff in this case, without a means of advertising, screening clients, and scheduling appointments online.
It's important to note that sex workers also use online platforms to create networks, advertise, screen and approve clients, and schedule appointments. SESTA/FOSTA shut these resources down, effectively making sex work more dangerous.
The supposed purpose of SESTA/FOSTA is to put a stop to online human trafficking. However, law enforcement actually relies on online platforms for evidence when investigating trafficking cases. By censoring certain language from the internet, SESTA/FOSTA scrubs away leads and evidence, making it easier for cases of human trafficking to go undetected.
Those challenging the bill argue it does not provide a specific enough description of what it means to "promote prostitution" or even who could be charged with owning, managing, or operating an interactive computer service, thus leaving it unclear what specific actions are being criminalized. The basis of their argument is that SESTA/FOSTA's overly broad language violates the First Amendment requirement that restrictions of speech must be narrowly specific. The plaintiffs also argue that this vagueness violates the Fifth Amendment's due process clause, which forbids the implementation of laws that do not reasonably define or explain the conduct that they make illegal.
Meanwhile, the main argument made by U.S. attorneys is that SESTA/FOSTA is simply an "aiding-and-abetting" statute intended to criminalize any individual who aids or abets another person engaging in prostitution. Yet the bill's text never mentions either of these words.
This unclear use of language begs the question, what exactly does it mean to "promote" prostitution? Could the government hold the owner of a website liable for a post advocating for the decriminalization of sex work? Could this count as the promotion of prostitution?
The answer is unclear, which is why opponents of SESTA/FOSTA claim it is unconstitutional.
While the court's final ruling can't be predicted, decriminalization advocates agree that the events of the hearing appear encouraging.
When faced with the argument that SESTA/FOSTA is simply an aiding-and-abetting statute, Harry Edwards, a judge on the panel, said the following.
"In my mind, it's not an aiding-and-abetting law. We know how to write 'em when we want to. This doesn't look like anything that I understand to be an aiding-and-abetting law."
SESTA/FOSTA has been actively harming sex workers for five years now. Should the court ultimately find SESTA/FOSTA unconstitutional, it will be a huge victory for human rights. Still, the judges won't issue an official ruling for some time. Meanwhile, we must continue to defend the health and safety of sex workers by advocating for the full decriminalization of consensual adult sex work.
Audio of the full hearing is available here.
Last September, Decriminalize Sex Work (DSW) staff attorney Becca Cleary took the lead in authoring an Amicus Brief against SESTA/FOSTA, along with the support of eleven other organizations.
Visit DSW's Take Action page to join the challenge against SESTA/FOSTA.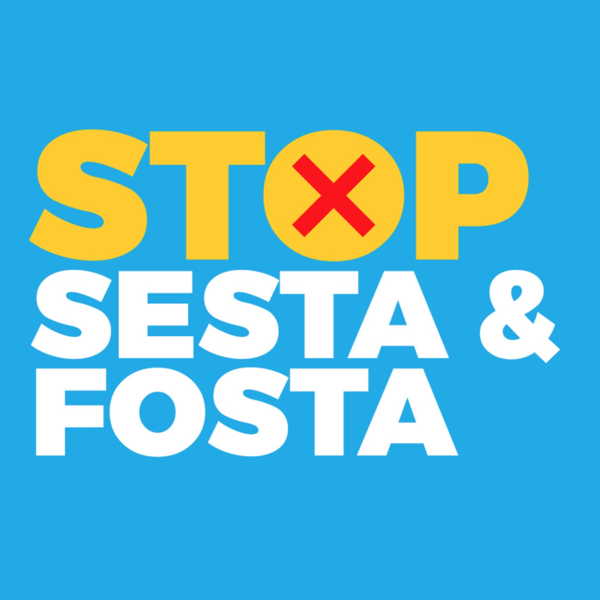 DSW Newsletter #44 (January 2023)
January 7, 2023 Decriminalize Sex Work (DSW) attended the annual Adult Video News (AVN) Awards in Las Vegas earlier this month. The event recognizes achievements in various aspects of the creation...
Read More