January 20, 2023
On January 20, Decriminalize Sex Work (DSW) gathered with allies from the New York Anti-Trafficking Network (NYATN) to celebrate the one year anniversary of the Survivors of Trafficking Attaining Relief Together Act (START) in New York. DSW's Crystal DeBoise is a founding member of NYATN and helped organize the event, which was attended by anti-trafficking advocates, criminal defense lawyers, and activists.
The START Act allows New York State courts to vacate a range of criminal convictions stemming from a person's experience as a victim of human trafficking, permitting survivors to petition for record relief relating to any crimes committed as a result of being trafficked. It went into effect in January 2022.
New York's old vacatur law left the vast majority of trafficking survivors unprotected from criminal penalties for involvement in crimes they were forced to commit. DSW's Melissa Broudo and Crystal DeBoise were key members of the START coalition, which ultimately pushed New York to expand its vacatur law, along with fellow attorneys, advocates, and service providers.
The coalition spent years advocating for the expansion of New York's vacatur law, eventually gaining support from district attorneys' offices, service providers, and impacted community members from around the state. Sixty brave survivors shared their stories with New York lawmakers to shed light on the impact the START act could have on their lives and communities.
Expanding criminal record relief is an essential lifeline for many trafficking victims, especially as they try to reclaim their lives. The collateral consequences of an arrest can be devastating, preventing survivors from accessing resources like housing and healthcare.
The passage of the START Act was monumental in securing the human rights of trafficking survivors throughout the state of New York. This party was a well-deserved celebration for those who were so closely involved in this victory.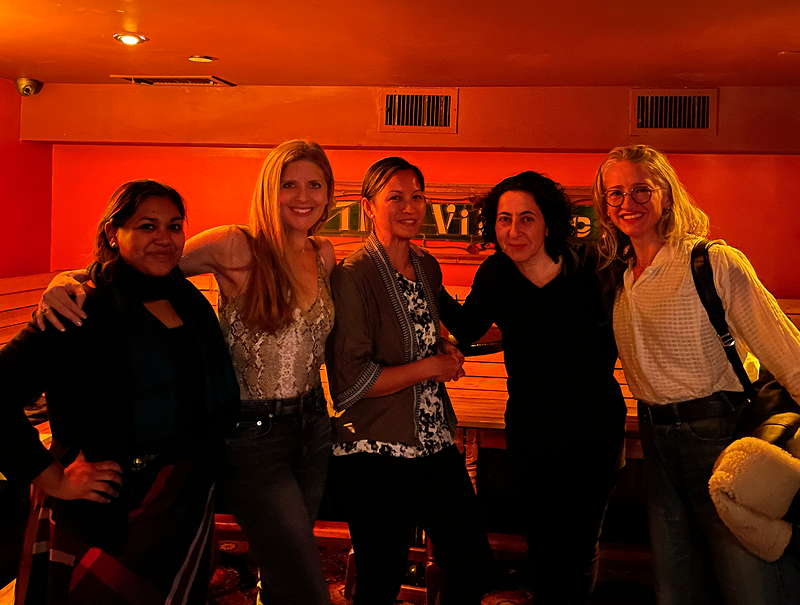 Members of the New York Anti-Trafficking Network (NYATN) celebrate the anniversary of the START Act. From L to R: Anita Teekah of Latino Justice, Melissa Broudo of Decriminalize Sex Work, Mary Caparas of Womankind, Kate Mogulescu of Brookly Law School, and Ryan Wall of Legal Aid Exploitation Intervention Project.
DSW Newsletter #44 (January 2023)
January 7, 2023 Decriminalize Sex Work (DSW) attended the annual Adult Video News (AVN) Awards in Las Vegas earlier this month. The event recognizes achievements in various aspects of the creation...
Read More