October 23: CAER (Caught)
CAER (CAUGHT), an innovative hybrid narrative-documentary about trans Latina sex workers in Queens, NY, will be featured at the 33rd Annual New York LGBTQ+ film festival. Director Nicola Mai uses sex work and the transgender experience as a lens through which to explore epidemics of incarceration and deportation in the U.S., centering the stories of women at the center of this violence.
The film is a compelling and urgent call to action in pursuit of justice, and the recognition of human rights. CAER was made in collaboration with the TRANSgrediendo Intercultural Collective, a grassroots nonprofit defending the rights of trans Latina migrant women in New York City. DSW's J. Leigh Oshiro-Brantly is both a producer on the film and featured in its cast. You can reserve tickets at Newfest.com.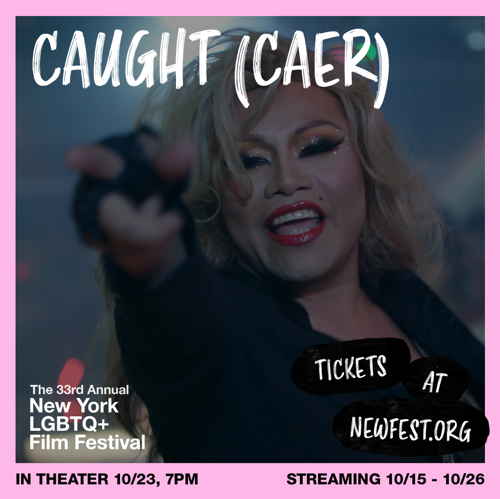 (Newfest, 2021)
October 27: APHA Annual Meeting
DSW's Melissa Broudo, J. Leigh Oshiro-Brantly, and Frances Steele will be attending the American Public Health Association's 2021 annual meeting. They will be tabling throughout the conference, providing resources for public health professionals interested in learning more about sex work and anti-trafficking policies and their impact on health and safety.
Broudo, Oshiro-Brantly, and Steele will also give a round-table presentation at the conference entitled "Sex Work, Identity, and Decriminalization." The conversation will explore different policy models addressing sex work around the world, quantitative and qualitative findings on the results of these policies, as well as perspectives on how these models impact different communities disproportionately. DSW is excited to return to APHA, after last year's hiatus.

(American Public Health Association, 2021)
October 31: DomCon
New Orleans' infamous Domination Convention (DomCon) will welcome DSW for the first time this year. DomCon is the world's largest professional and lifestyle domination convention. J. Leigh Oshiro-Brantly, Rebecca Cleary, and Frances Steele will all attend the event and give two presentations. In the first public class, Oshiro-Brantly and Steele will present on the decriminalization of sex work and advocacy efforts around the country. Later on, Cleary and Oshiro-Brantly will guide industry professionals in a class on sex work, fetish work, and the law.
This will be DomCon's eighteenth year hosting programming in multiple cities across the country. The convention is committed to "bringing a better understanding of BDSM in The Adult Alternative Lifestyle, and convening those in the BDSM, Leather, Fetish and Professional Communities to share common interests, celebrate diversity, and promote awareness through education with demonstrations, seminars, and panel discussions."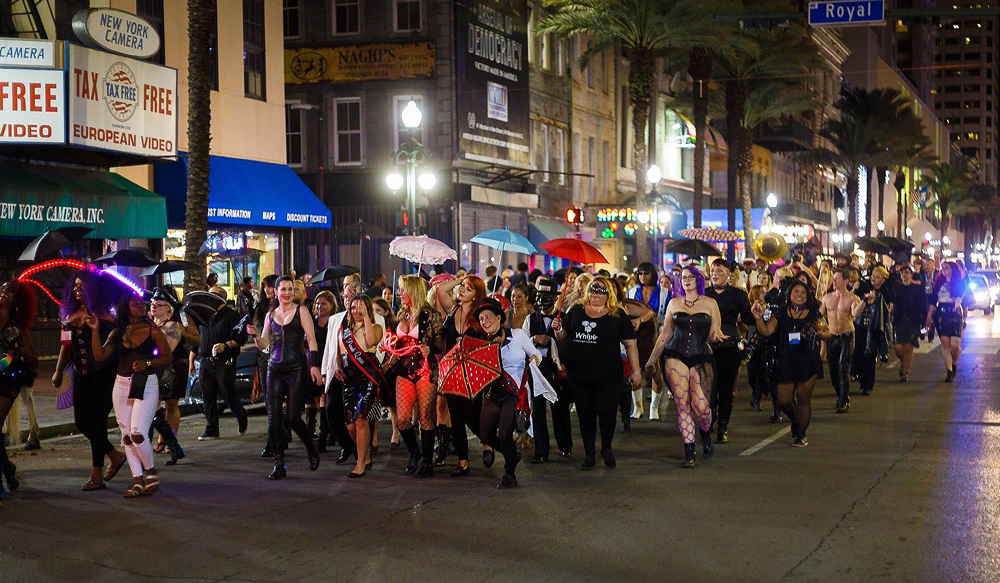 DomCon New Orleans' Second-Line Parade through the French Quarter in 2018. (2G Photography/ 2018)
November 20: Transgender Day of Remembrance
Transgender Day of Remembrance or TDoR, as it is better known, is observed annually to honor the memory of transgender people whose lives have been lost each year in acts of anti-transgender violence. TDoR began in 1999, founded by transgender advocate Gwendolyn Ann Smith as a vigil to honor the memory of Rita Hester, a transgender woman who was killed the year before. In Smith's own words, "with so many seeking to erase transgender people — sometimes in the most brutal ways possible — it is vitally important that those we lose are remembered, and that we continue to fight for justice."
The holiday is a sobering reminder that no matter how far we have come, there is still much to be done to fully achieve justice and respect for every human life. But as Kiara St. James, Executive Director of the New York Transgender Advocacy Group and DSW's hero of the month, says, TDoR is also a fierce celebration. "There are so many amazing TGNC folks who have accomplished great things and they are gonna share their knowledge — I want TDoR to be that kind of event … acknowledge the epidemic of murders that continue to impact our community but we also want to let people know there's hope, and here's how to protect yourself."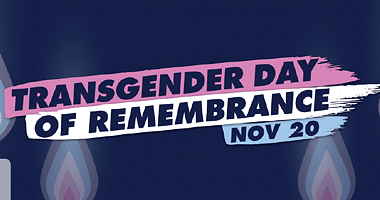 (Atla, 2021)
DSW Newsletter #29 (October 2021)
October 15, 2021 "The first act of resilience is to take a breath and acknowledge that we have a right to exist," Kiara St. James told the Human Rights Campaign in a 2019 interview. St. James has been an...
Read More