February 14, 2023
San Francisco officials have installed barricades along Capp Street in the city's Mission District in an effort to suppress street-based sex work. Supervisor Hillary Ronen, who represents the district, introduced the barriers with the intent of stopping potential clients from driving up and down the street in search of services from sex workers.
The area is also being heavily patrolled by officers on motorcycles who are set to issue citations to any potential clients. It is well-documented at this point that laws criminalizing the clients of sex workers are dangerous and harmful.
Attempts like these at stamping out sex work consistently prove to be futile. Many locals have expressed support for the implementation of these barricades (which are a huge fire hazard) under the impression that sex workers are victims who must be saved from their clients. In reality, sex workers are, for the most part, people making a living, and prohibition won't change the fact that they must work to survive. Putting up physical barriers will only drive them to work somewhere else.
Forcing sex workers to work in different areas won't make them any safer if they still run the risk of arrest and abuse at the hands of law enforcement.
Ronen's initial intent in implementing the barriers on Capp Street was to put its residents, who frequently complain about sex work in the area, at ease. However, she has made it clear that this was a temporary fix to the situation and that a permanent solution must prioritize the safety of sex workers.
Just a few weeks after the barricades went up, Ronen issued an official statement calling for the legalization of sex work. While previous local reporting anticipated the creation of a red-light district in San Francisco, Ronen states this was never her intent. Instead, her resolution asks California's State Delegation to move forward with the legalization of sex work.
You can read the resolution here.
It states:
"… Sex work happens in San Francisco, and everywhere in the world, in every city in the world. It is time to recognize this, and move towards decriminalization, and ultimately legalization and regulation of sex work. This is a long-term strategy, utilized in the U.S. and at least a few countries around the world. In most instances, legalization helps combat trafficking, improves working conditions for sex workers, reduces violence against sex workers, and makes it easier to stop underage and unhealthy practices in this line of work."
While Ronen is correct in acknowledging the dangers of criminalizing sex work, her emphasis on legalization and regulation instead of decriminalization is misguided. Legalization and decriminalization are very different.
Legalizing sex work would create a set of laws, codes, and regulations specific to the sex industry. People who buy or sell sex outside of these rules would be breaking the law and subject to arrest, conviction, and punishment.
Meanwhile, decriminalizing sex work would simply make it so that consenting adults who buy or sell sex are not committing a crime. (There would, of course, still be laws against trafficking, rape, violence, and sex work involving minors.)
Here are some key differences between decriminalization and legalization.
| | |
| --- | --- |
| Decriminalization | Legalization |
| Enables all sex workers and their clients to report crimes committed against them without fear of prosecution. | Allows only licensed sex workers and clients who participate in the regulated market to report crimes committed against them. |
| Does not create barriers to participation, such as licensing, and does not bestow power on third parties such as brothel owners. | Creates a two-tiered system that favors brothel owners and other wealthy, well-connected people. |
| Significantly reduces STI transmission and violence against sex workers. | Leaves unlicensed sex workers unprotected against violence, and often unable to treat or prevent STIs without fearing prosecution. |
| Reduces the risks of human trafficking, as sex workers are able to freely advocate for their own health and safety, eliminating the need for exploitative third parties. | Has no impact on human trafficking because the black market persists; sex workers remain dependent on potentially exploitative third parties such as brothel owners. |
| Saves or diverts law enforcement resources related to arresting and prosecuting consensual adult activities. | Allows police departments to still conduct stings, raids, and surveillance of unlicensed sex workers and their clients. |
| Protects the human rights of everyone, including sex workers. | Is an impractical and exclusionary system that does not minimize the harms of criminalization. |
A rural county in Nevada is an example of an area where sex work is legal only under heavy regulations. Strictly enforced policies prevent people from engaging in consensual adult prostitution outside of licensed brothels, which may only exist in sparsely populated rural areas. The overwhelming majority of sex workers are unable or unwilling to work under the conditions created by legalization, which include barriers like applying for licenses, registering with local sheriffs, and working in one of the few brothels allowed to operate in the state. Despite prostitution being legal in Nevada, it saw an incredibly high prostitution arrest rate per capita between 2000 and 2018, at 95.3 arrests per 100,000 residents.
Consenting adults should not be arrested for their sexual choices, whether money is exchanged or not. The complete removal of criminal laws related to consensual adult sex work is the only option for ensuring the health, safety, autonomy, and rights of sex workers.
This is why Decriminalize Sex Work advocates for full decriminalization, not legalization.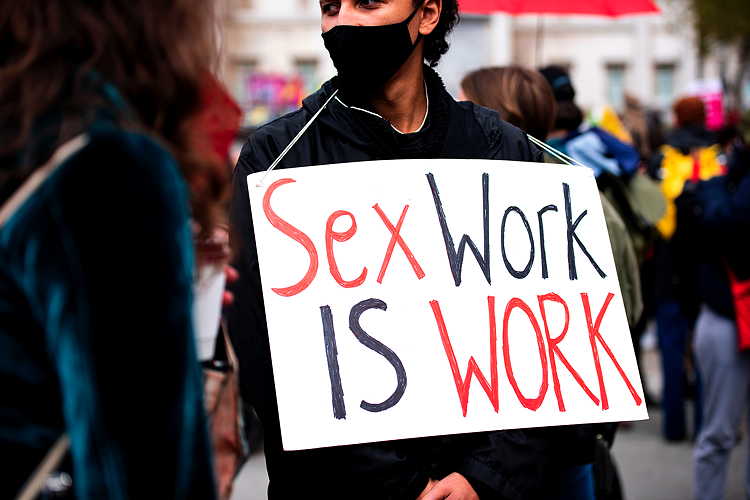 DSW Newsletter #45 (February 2023)
February 1, 2023 Senator Julia Salazar has introduced Senate Bill S4396, or the Stop Violence in the Sex Trades Act (SVSTA) in New York. The bill would decriminalize consensual adult prostitution...
Read More