February 5, 2023
On February 5, members of The Ishtar Collective (TIC) launched Coffee With a Sex Worker with their first event at Muddy Waters Cafe in Burlington, Vermont. Henri Bynx, community engagement consultant at Decriminalize Sex Work (DSW) and co-founder/co-director of TIC, was a host at the event.
Coffee With a Sex Worker is an ongoing series of events during which TIC will meet with community members to talk about sex work and their mission to advocate for sex worker rights, support survivors of human trafficking, and provide mutual aid for members of their community.
The aim of the events is to demystify sex workers in Vermont by providing a safe point of outreach to sex workers, as well as to compassionately invite dialogue around community concerns and sex work.
TIC member Elle R., who was involved in organizing the event, said the following.
"Sex workers are so stigmatized and dehumanized by society that for us to come out and meet folks for open conversations and dialog around consensual sex work is so important. We become relatable people with rich and diverse lives who deserve rights, respect, and safety in our work. Coffee with a sex worker was such a great event that allowed us to come together, engage with the public and give them a real perspective on what we do and how they can help support us."
The next Coffee With a Sex Worker event will be held on March 3 at Muddy Waters Cafe in Burlington from 1:00-3:00 PM. All are welcome to attend.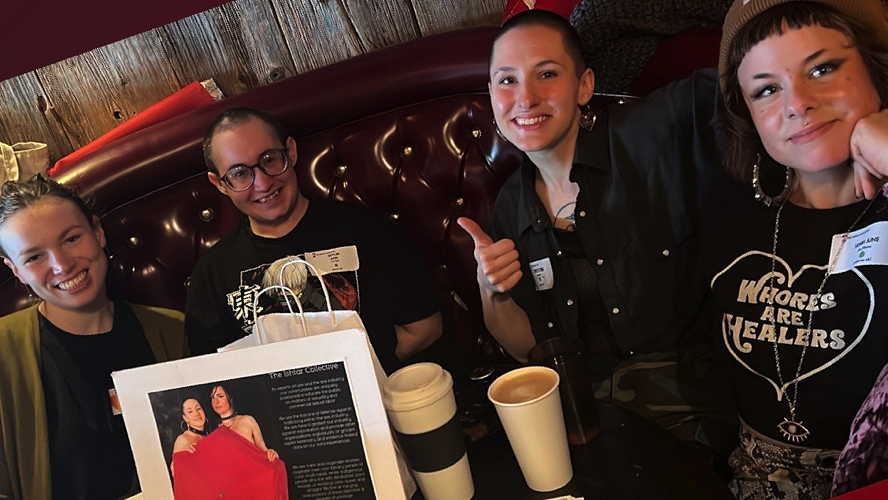 Emma R., Skylar Axel, Christine R., and Henri Bynx pose for a photo at Muddy Waters Cafe in Burlington, Vermont.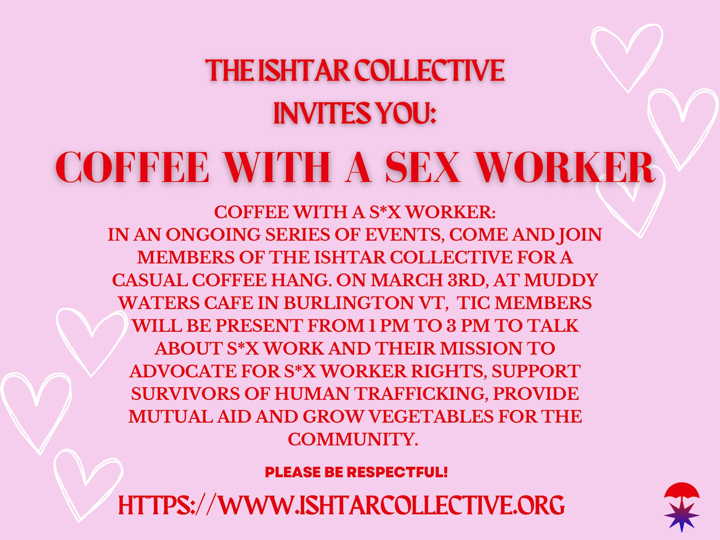 DSW Newsletter #45 (February 2023)
February 1, 2023 Senator Julia Salazar has introduced Senate Bill S4396, or the Stop Violence in the Sex Trades Act (SVSTA) in New York. The bill would decriminalize consensual adult prostitution...
Read More