March 30, 2020
Lorena Borjas, fearless transgender activist, tireless advocate, and hero of our movement, passed away at Coney Island Hospital from COVID-19. She was 59 years old. Lorena was the heart of New York City's translatina community. She dedicated her life to ensuring those around her had the support and resources they deserved.
From her time as a staff attorney at the Sex Worker Project, DSW's Melissa Broudo recalls how Lorena would show up at their offices, sometimes every day, with community members seeking help. She was never too busy; no one's needs were ever too small. In a New York Times article, friend and fellow translatina advocate Cecilia Gentili tells the story of how Lorena became a mother to the transgender community in Queens. Lorena helped women escape trafficking, deal with police violence and harassment, and access health care. "If one of the girls got arrested doing sex work, she would answer the phone at 3am and at 8am she would be in court with a lawyer and money to bail you out," Gentili said. Lorena always came to the hearings of those she referred to services to show judges that her community members "were loved."
Lorena was dedicated to giving people the tools they needed to thrive. Lorena frequently walked Roosevelt Avenue for hours, handing out condoms to sex workers to ensure they had enough to protect themselves. She helped hundreds escape exploitative work environments and work towards U.S. citizenship. Lorena was also a central figure in the trans community's battle against HIV, turning her home into a clinic to provide transwomen a safe place to get tested. She was "a light" for her community through the crack epidemic, the AIDS epidemic, and punitive changes in immigration policy. Lorena was especially passionate about breaking the arrest-to-deportation cycle, founding the Lorena Borjas Community Fund (LBCF) in 2011. Along with colleague Chase Strangio, through LBCF she raised money to put up bail and cover court costs for more than 50 people and helped hundreds gain immigration status and services.
Lorena knew what it is like to be a translatina immigrant in Queens, trying to make a living while criminalized at every turn. A trafficking survivor and sex worker at different points in her life, Lorena faced multiple prostitution charges, some of which were successfully vacated after it was demonstrated that she was a victim of human trafficking. DSW's own Melissa Broudo was the attorney who litigated her vacatur case while at SWP. Yet Lorena's legal battle continued, with SWP's immigration lawyers seeking to secure her citizenship. Community members testified how Lorena's support allowed them to escape trafficking, access community, and rebuild their lives. Letters, awards, and certificates poured in, and after a lengthy and hard-fought battle, Gov. Andrew Cuomo (D-NY) finally pardoned her in 2017.
In 2019, Lorena became a U.S. citizen. She was the inspiration for several non-profits serving immigrants and the TGNC community. In September 2019, DSW's J. Leigh Brantly worked with Lorena and the Colectivo Intercultural Transgrediendo to co-produce an ethnographic research film, Caer. The film is set to be released in late 2020 as part of an extensive international research project, SEXHUM. This film will depict some of her work with transgender LatinX sex workers in NYC.
One of Lorena's last acts was to create a transgender emergency relief fund for COVID-19, benefitting the LGBT Center Intercultural Collective. Please consider honoring her memory by donating to the fund here. Her legacy of compassion, bravery, and tenacious love will live on and influence the work of those who remember her. Rest in Power, Lorena.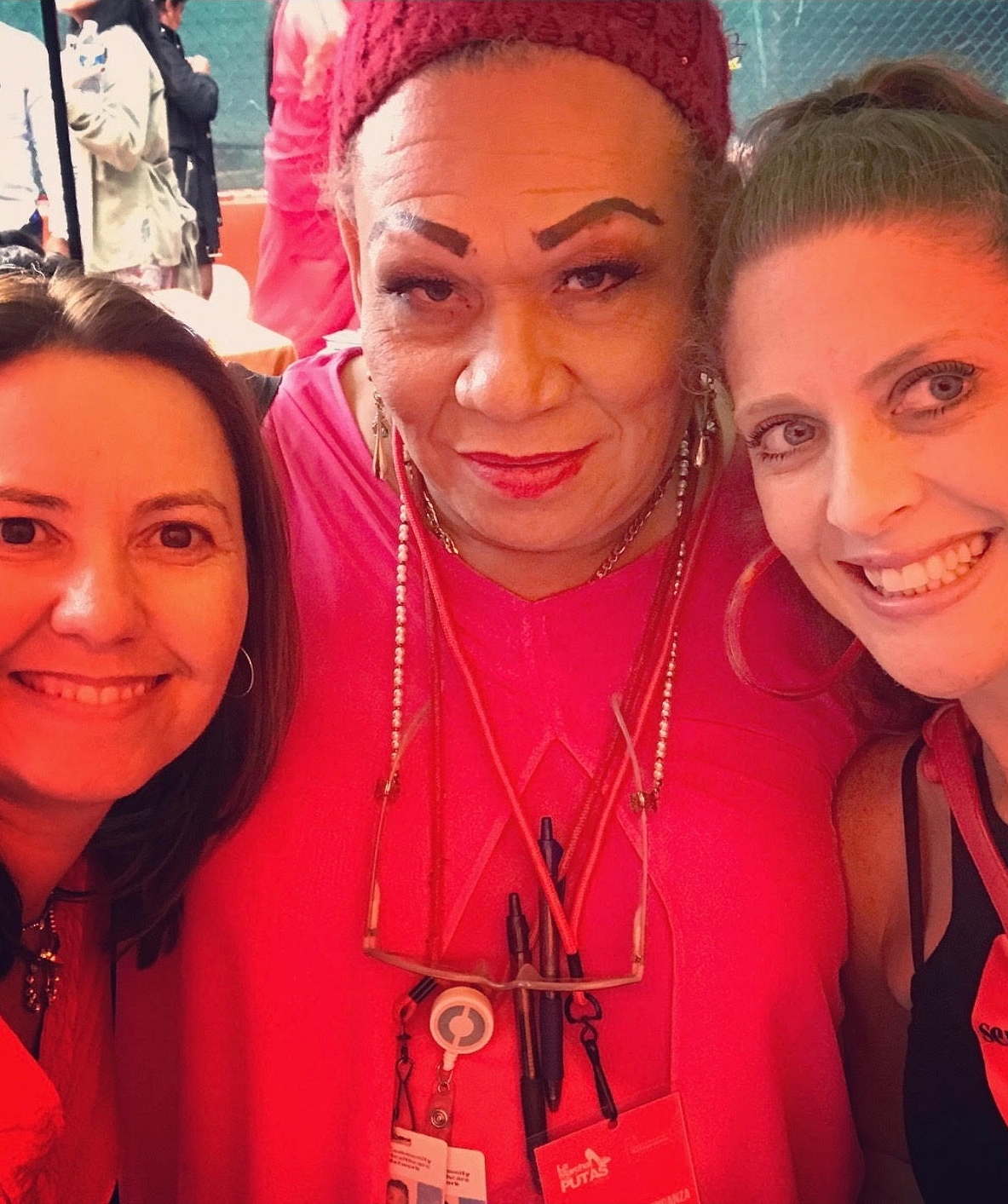 Lorena Borjas (center) is pictured with DSW's Crystal DeBoise (left) and Melissa Broudo (right). Both Melissa and Crystal worked closely with Lorena during their time at the Sex Workers Project.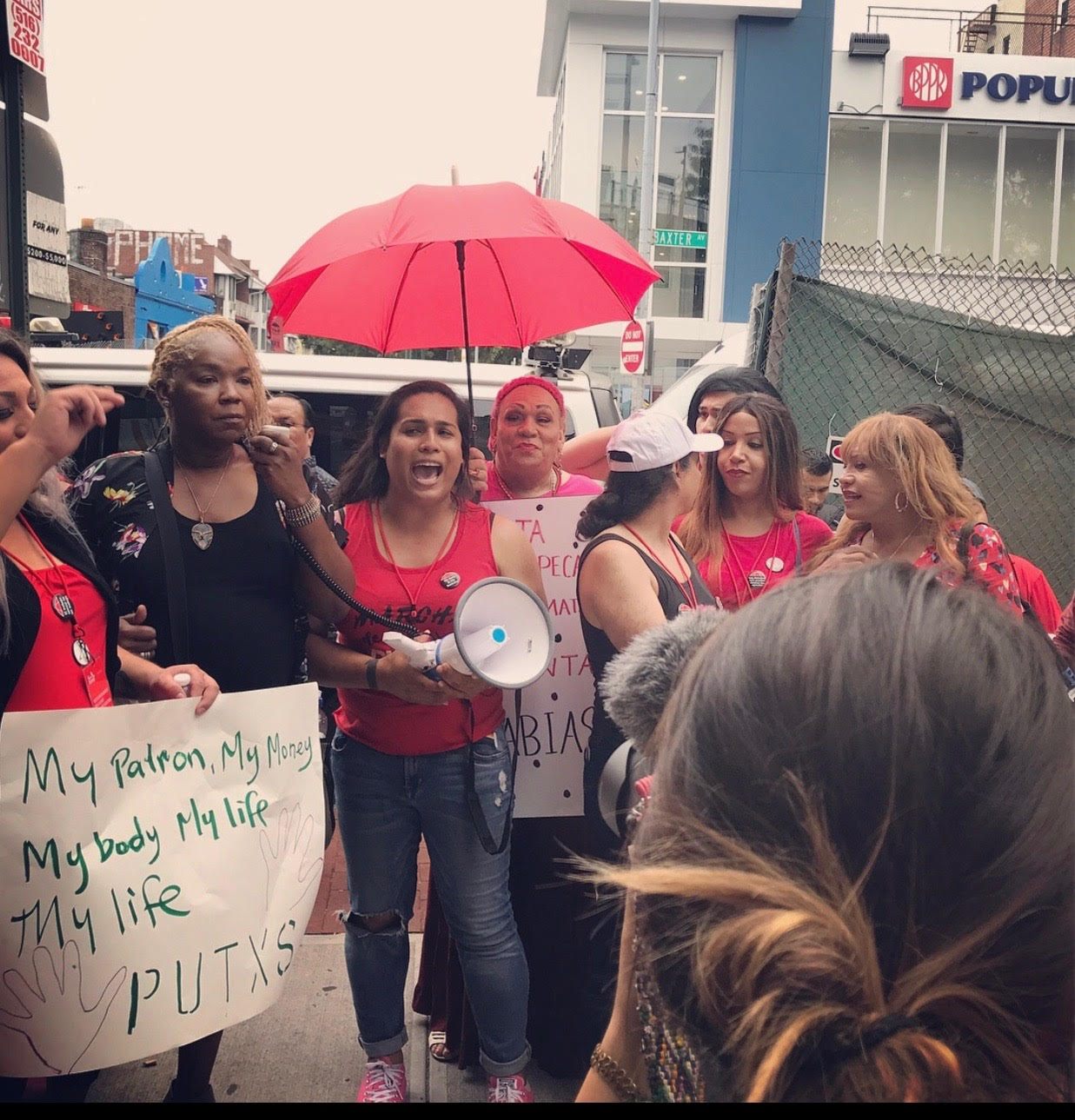 Lorena is pictured with fellow trans rights activists at a rally in New York City.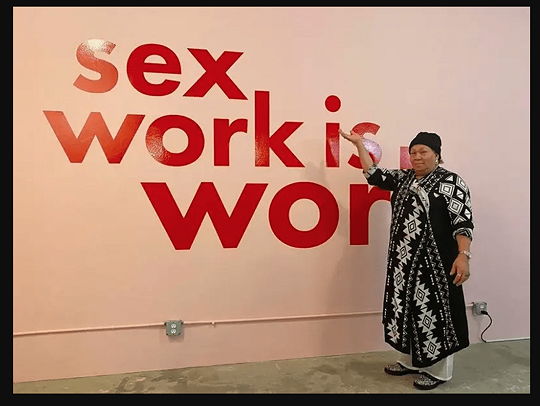 Lorena Borjes visits the Sex Worker Pop-Up in Manhattan shortly before falling ill. The exhibition celebrated sex worker rights around the world through art, performance, and dialogue. It closed early on March 13 to support the containment of COVID-19.
DSW Newsletter #13 (April 2020)
March 30, 2020 Lorena Borjas, fearless transgender activist, tireless advocate, and hero of our movement, passed away at Coney Island Hospital from COVID-19. She was...
Read More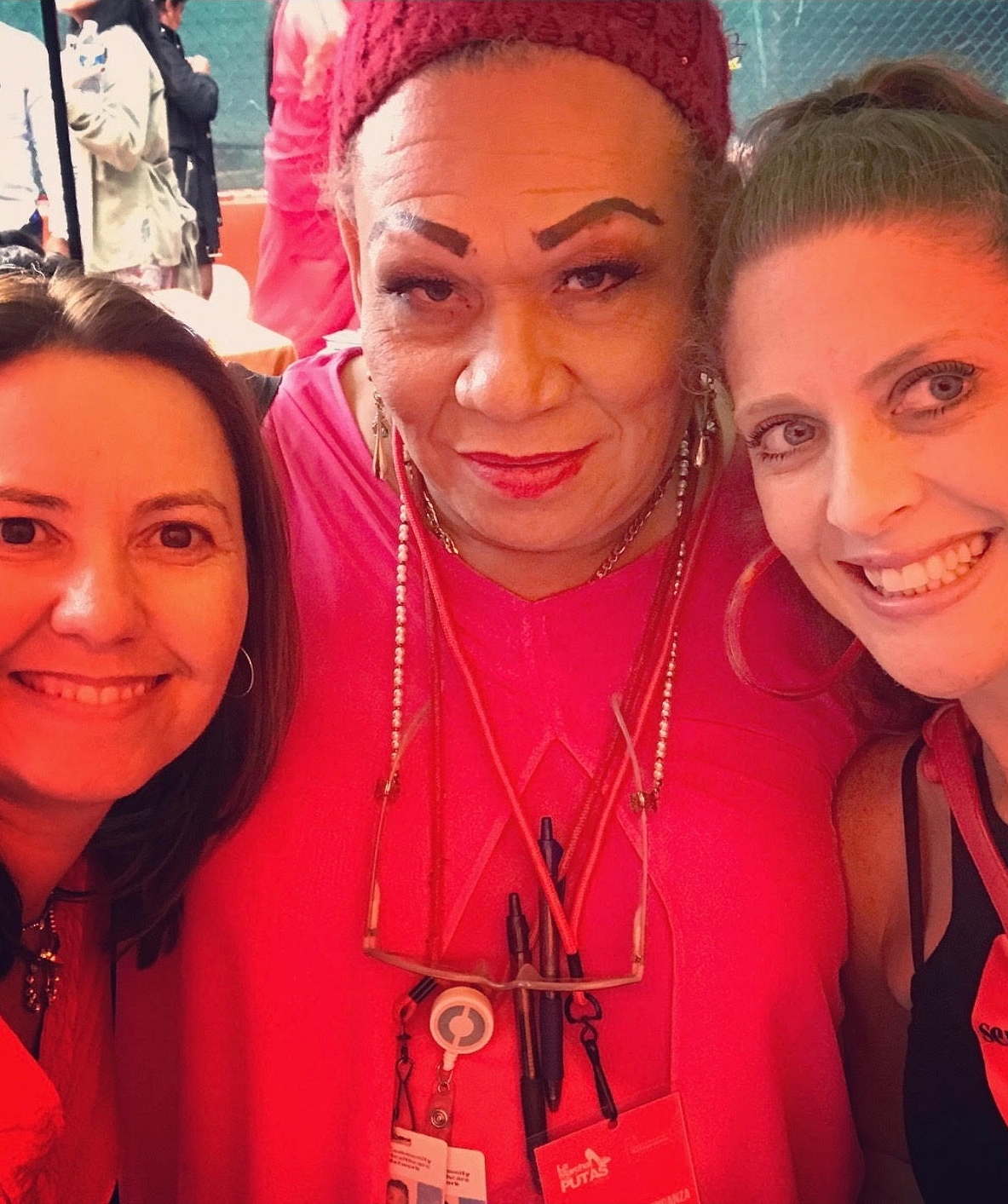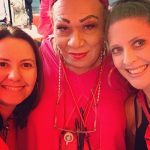 Hero of the New York Transgender...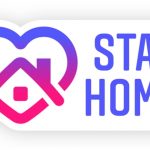 Co-Working From a Social Distance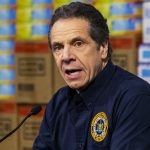 Dangerous Bail Reform Rollbacks Pass in...
FOSTA/SESTA #2: The "EARN IT Act"...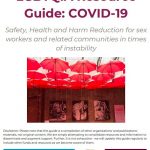 DSW and Allies Publish COVID Guide