March 3, 2022
Representative Ro Khanna (D-CA), Representative Barbara Lee (D-CA), Senator Elizabeth Warren (D-MA), and Senator Ron Wyden (D-OR) re-introduced the Safe Sex Workers Act (SSWA) to the House and Senate on International Sex Workers Rights Day. The SSWA directs the US Department of Health and Human Services to study the impact of SESTA/FOSTA, signed into law by President Donald Trump in 2018, on sex workers and related communities. Initially proposed in 2019, the SSWA is a product of years of activism by sex worker rights advocates and allies, calling for the inclusion of impacted communities in policy development around sex work and related issues.
SESTA/FOSTA continues to have an incredibly harmful impact on sex worker rights and safety. The rise of websites like Backpage and Craigslist's Erotic Services (ERS) page in the early 2000s had allowed sex workers who previously engaged in street-based work to migrate online. A 2018 survey out of the University of Leicester found that online sex work allowed for much more control over working conditions and reduced the risk of physical attack. Workers surveyed said that the internet allowed them to screen clients for safety and to engage in peer support. Over 80% of those surveyed said the internet improved their quality of life. "The types of crimes that sex workers are experiencing have changed," reported Teela Sanders, professor of criminology and lead researcher. "There was a much lower incidence of violent crime [including] sexual and physical assault than in other studies. But there [were] high levels of digitally facilitated crimes." In a different study looking at the regional rollout of Craigslist's erotic services (ERS) page, researchers out of Baylor University found that ERS had decreased the female homicide rate by 17% on average.
But not everyone viewed these developments positively. The conflation between consensual adult sex work and human trafficking in laws and general rhetoric sparked misguided fears that online content would lead to the proliferation of trafficking in commercial sex. A moral panic spurred the passage of SESTA/FOSTA. Section 230 of the Communications Decency Act prevents online platforms from being prosecuted for the content that third parties post on their website. Proponents of the law claimed that limiting Section 230 protections for any site hosting sexual content would scrub commercial sex from the internet and therefore online sexual exploitation would be squashed.
Sex workers, service providers, free-speech activists, and even law enforcement warned that the law would have unintended consequences for both sex worker rights and investigations into online trafficking. Websites hosting sexual content had established relationships with law enforcement to combat trafficking. Many voluntarily reported content that showed signs of abuse or allowed police to comb posts themselves. With the passage of SESTA/FOSTA, many of these platforms either shut down or wiped any content of a sexual nature from their websites for fear of prosecution. As a result, law enforcement lost many trails of evidence they had been following and were forced to abandon investigations.
When sex workers lost access to online platforms to advertise their services, the benefits to health and safety that these sites provided were also lost. A report by the Samaritan Women Institute for shelter Care interviewed service providers for survivors of human trafficking and found that SESTA/FOSTA had failed to address trafficking. If anything, the law had pushed more individuals back into street-based sex work, leaving them more vulnerable to violent crime. Making it harder for sex workers to find and vet clients also leaves them at greater risk for exploitative relationships and possibly trafficking, the report found.
The Safe Sex Workers Act (SSWA) asks the United States government to do what it should already feel obligated to — examine the impact of written law on the lived experience of individuals, as well as its success in meeting its stated intentions. Analyses of SESTA/FOSTA like the report published in the Columbia Human Rights Law Review by Kendra Albert, Elizabeth Brundige, and Lorelei Lee, have overwhelmingly concluded that the law impedes trafficking prosecutions and endangers human rights and safety. The SSWA has been endorsed by over seventy anti-violence, public health, technology, civil and human rights organizations including AIDS United, Center for Democracy and Technology, Transgender Law Center, National Center for Transgender Equality (NCTE), Human Rights Campaign, Lambda Legal, and more. "Sex workers — far too often overlooked by policy analysis — have long been among the communities most impacted by HIV," said Jesse Milan Jr., president, and CEO of AIDS United.  "Research and community input is needed to understand the harmful effects of recent policies on sex workers and consequently on ending the HIV epidemic. The SAFE SEX Worker Study Act is a piece of legislation that will enable such vital research."
We ask that readers reach out to their elected representatives and urge them to support this important bill.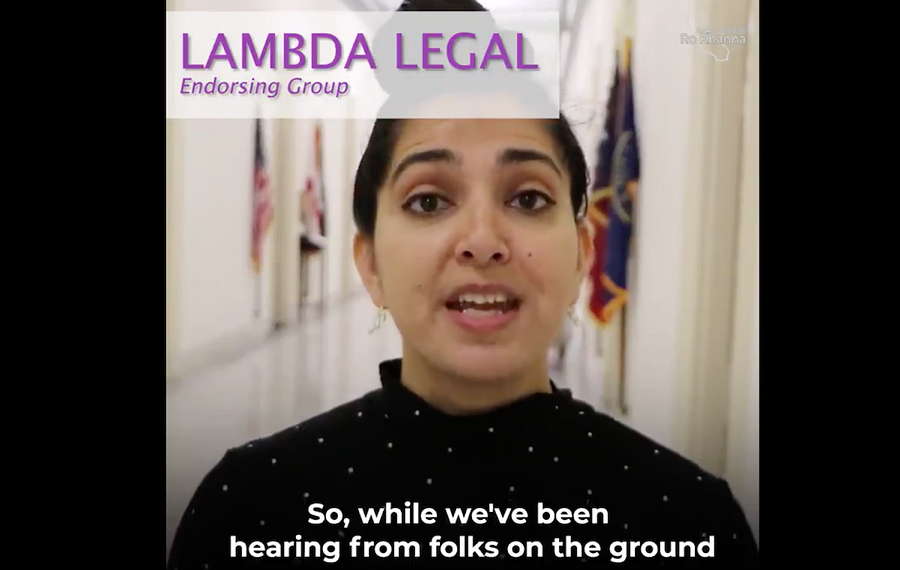 Lambda Legal Staff Attorney Puneet Cheema endorses the bill in Rep. Khanna's video announcing the its introduction. (Lambda Legal, 2022)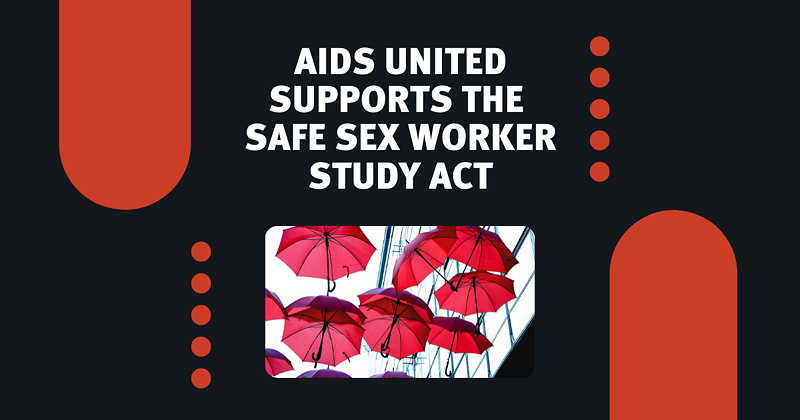 AIDS United released a press release in support of the bill. (AIDS United, 2022)
DSW Newsletter #34 (March 2022)
March 1, 2022 Burlington voters overwhelmingly chose to remove archaic and discriminatory language from their city charter. The current charter mandates that Burlington "restrain and suppress houses of ill fame and disorderly houses, and to punish common...
Read More