March 3, 2022
Each year, sex workers, advocates, and allied communities celebrate International Sex Worker Rights Day, recognizing a movement that upholds the principles of harm reduction to support the rights and dignity of those who are most vulnerable. International Sex Worker Rights Day was first organized in 2001 by Durbar Mahila Samanwaya, a Kolkata-based sex worker rights group whose name translates to "The Unstoppable Women's Synthesis Committee." It has since been adopted as a universal day of celebration, recognized around the world.
Sex workers face criminalization, stigmatization, and discrimination in all forms across the globe. March 3 provides an opportunity for groups to raise their voices in unison and recognize how far we have come and how far we still have to go. In 2022 alone, the movement has had several significant achievements:
* Sex work was decriminalized in Victoria, Australia;
* Amnesty International released a report reviewing the impact of "End Demand Policies in Ireland" and advocating for decriminalization;
* The United States Federal Court ruled that Title XI protects sex workers from being discriminated against based on their work history;
* Last Week Tonight with John Oliver featured the decriminalization of sex work on a segment;
* Burlington, Vermont voted overwhelmingly to strike language discriminating against sex workers from its city charter;
* An article in the Boston Review reignited the debate over whether there is a constitutional right to sex work; and
* Belgium decriminalized prostitution.
Many states have proposed bills that would provide immunity from arrests for sex workers who witness or are the victim of a crime, ensure sex workers have access to health care and vacate the convictions of trafficking survivors. This year, members of Congress proposed legislation to study the ways in which SESTA/FOSTA has impacted sex workers and survivors of human trafficking.
This year, DSW had the honor of hosting an event held by the New York Transgender Advocacy Group (NYTAG) in honor of the holiday. NYTAG invited sex workers to participate in a focus group in partnership with the Mayor's Office's Task Force on Health and Safety Needs of Sex Workers. Filmmaker Tavleen Tarrant attended and shot footage for her upcoming documentary on sex work and related issues in New York State.
Leading up to International Sex Worker Rights Day, DSW's Melissa Broudo participated in a symposium on the national movement to decriminalize sex work. The symposium, entitled "Decrimpact," was hosted by the Getting to Zero Activist Academy, a Massachusetts-based organization fighting the HIV/AIDS crisis by bridging intersectional divides. The event debuted Out of the Shadows: The Movement to Decriminalize Sex Work, a short documentary filmed and produced by participants in the Activist Academy and Dawson Hill. The film captures the voices of local sex worker rights activists, researchers, and Representative Lindsay Sabadosa (D-Northampton), a Massachusetts state representative who recently proposed H. 1867, a bill to fully decriminalize consensual adults sex work in Massachusetts. It explores how decriminalizing sex work would help the fight against HIV, reduce commercial sex trafficking, and promote the safety of sex workers.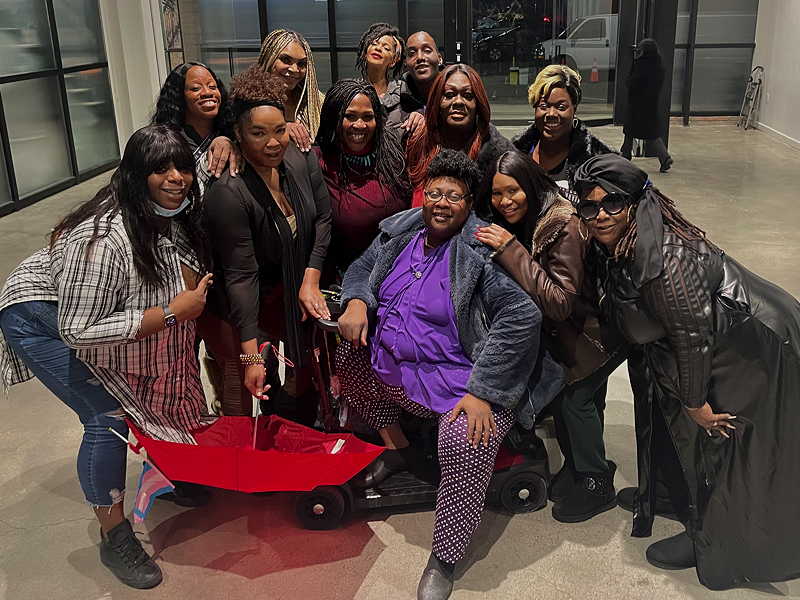 Kiara St. James, the Executive Director of NYTAG (holding the red umbrella), is pictured with event attendees. (NYTAG, 2022)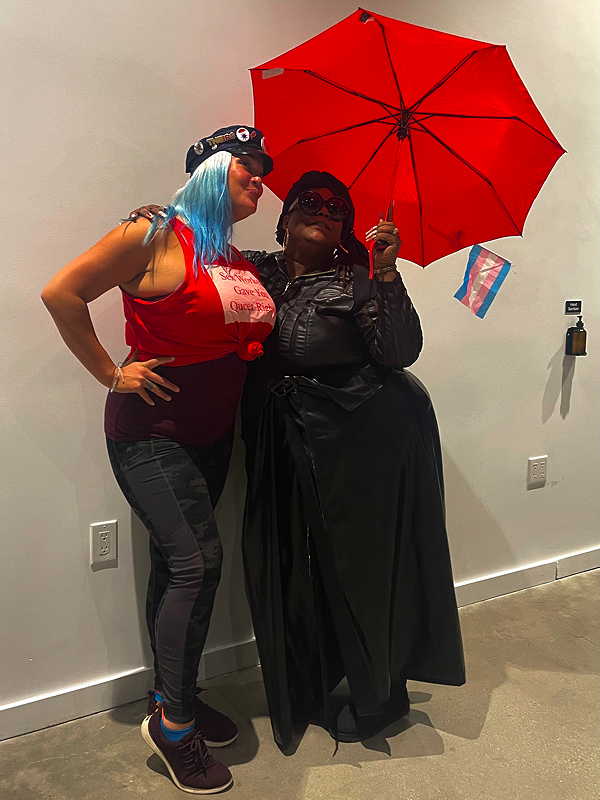 J. Leigh Oshiro-Brantly of NYTAG and DSW is pictured with Tahtianna Fermin, founder of Bridges4Life, an organization supporting children raised in foster care. (NYTAG, 2022)
DSW Newsletter #34 (March 2022)
March 1, 2022 Burlington voters overwhelmingly chose to remove archaic and discriminatory language from their city charter. The current charter mandates that Burlington "restrain and suppress houses of ill fame and disorderly houses, and to punish common...
Read More