February 23, 2022
For many, Maya Angelou needs no introduction. Born Marguerite Annie Johnson in St. Louis, MO in 1928, Angelou became a household name in the 1970s, after publishing I Know Why the Caged Bird Sings, the first of her seven memoirs. She continues to be renowned for her writing and contributions to the civil rights movement. But Angelou is also a cultural icon that transcends her written work. She created space for raw honesty and a fearless representation of the messiness and contradictions of what it means to be human.
This unabashed realness, both on and off the page, was revolutionary, breathing life into the work that made her beloved to so many. It was also what caused I Know Why the Caged Bird Sings to be banned in many schools when it was first published. The novel discussed Angelou's experience with sexual abuse when she was a child.
Undeterred, Angelou's second memoir, Gather Together in My Name details her experiences as a sex worker and madam in her early adulthood. The protagonist, Marguerite, is a single mother, negotiating racism, education, poverty, literacy, and stigma as she attempts to find her place in the world. "I wrote about my experiences because I thought too many people tell young folks, 'I never did anything wrong. Who, Moi? — never I. I have no skeletons in my closet. In fact, I have no closet,'" Angelou said of the book. "They lie like that and then young people find themselves in situations and they think, 'Damn I must be a pretty bad guy. My mom or dad never did anything wrong.' They can't forgive themselves and go on with their lives."
When Maya Angelou passed on May 28, 2014, the world lauded her genius, a figure of aspiration for women everywhere, particularly women of color. But the discussions of her life's work were largely silent on the subject of her sex work. In a review of obituaries or tributes released after her death, it is mentioned cursorily, if at all, as a "brief stint" in commercial sex, glossed over as unimportant and distasteful — an affront to respectability politics and her legacy. This is particularly troubling given how open Angelou herself was about it.
Sex work was only one of Angelou's many professions. It was not until the late fifties and early sixties that she moved to New York to concentrate on her career as a writer. Before that, she was a nightclub performer, fry-cook, and the first Black woman to ever drive a streetcar in San Francisco. Later in her career, she worked as a Southern Christian Leadership Conference coordinator and correspondent in Egypt and Ghana during the decolonization of Africa.
But sex work was important enough to Angelou for her to dedicate space to it in her writing. She did this purposefully, to demonstrate that humans are messy, imperfect, and multi-faceted. We make personal choices every day to survive, to get ahead, to do the "right" thing, and these choices, particularly those that have to do with our own bodies, are ours to make. As Dr. Angelou said herself, "There are many ways to prostitute one's self."
Throughout the many iterations of her career, Angelou was never ashamed of her own past. As Peechington Marie writes in her article commemorating the erasure of Angelou's sex work history:
It comes to this: there is no way, in the minds of most people, to have worked as a prostitute and not be ashamed of it. … To most people, there is no way a woman of Maya Angelou's caliber could ever have performed as a sex worker. The idea just won't gel for them, but that doesn't mean it's not the truth. Maya Angelou: Poet Laureate, Pulitzer nominee, Tony Award winner, best selling author, poetess, winner of more than 50 honorary degrees, mother, sister, daughter, wife, National Medal of Arts winner, Presidential Medal of Freedom winner, consummate and powerful woman, artist, and former sex worker. Yes, the woman you love, the woman we all love, the incomparable Dr. Maya Angelou was a sex worker and she proved, in her life and her stories, that there's nothing wrong with it.
In a world where sex workers are often reduced, to either drug-addicted criminals or voiceless, nameless victims, Angelou did what she does best: she told the truth and created space for what is real, even when that truth is complicated and makes people feel negative, confusing emotions about everything they thought they knew. She continued to push, for women, for people of color, for those who felt lesser than, to raise their voices and own their precious, unique lives.
In her own words:
Now you understand
just why my head's not bowed.
I don't shout or jump about
Or have to talk real loud.
When you see me passing,
It ought to make you proud.
I say,
It's in the click of my heels,
The bend of my hair,
the palm of my hand,
the need for my care.
'Cause I'm a woman
Phenomenally.
Phenomenal woman,
That's me.
(Phenomenal Woman)
Decriminalization is the best and only way to give sex workers the dignity and respect they deserve. It is about safety, health, and combatting exploitation, yes. But it is also about recognizing that the choices an individual makes with their own bodies are theirs to make, and all of our responsibility to respect.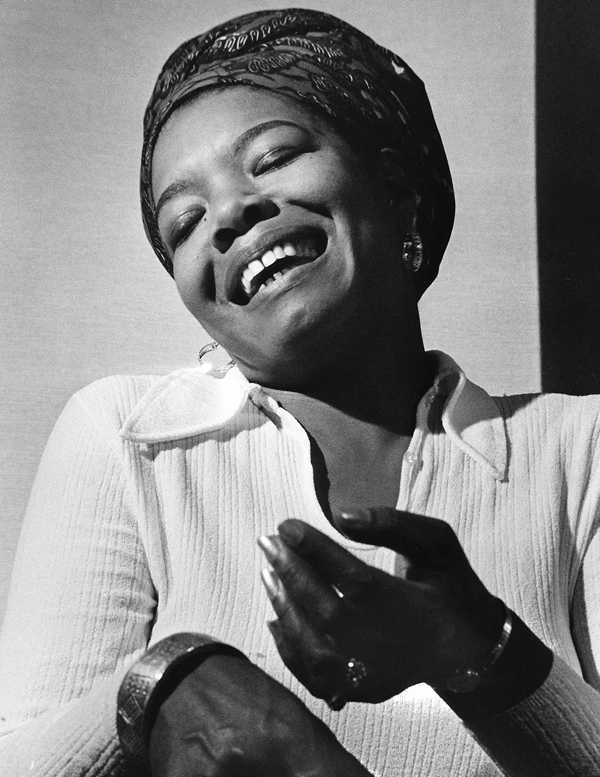 Maya Angelou in 1969 (Chester Higgins, Jr./New York Times, 2014)
DSW Newsletter #33 (February 2022)
February 15, 2022 Decriminalize Sex Work (DSW) released a historic report which examines arrest and conviction data for prostitution and human trafficking-related offenses using legal, socio-political, and historical context. In "By the Numbers: New York's Treatment of...
Read More