December 1, 2019
DSW has gained two invaluable colleagues. Ceyenne Doroshow and J. Leigh Brantly will be joining the organization as Community Engagement Consultant and Research and Project Manager, respectively.
Ceyenne Doroshow is an author, activist, organizer, performer, and public figure in the trans and sex worker rights movements. She is the Founder and Executive Director of Gays and Lesbians Living in a Transgender Society (GLITS), an organization that works to provide holistic care to LGBTQ sex workers.
Ceyenne is an internationally renowned public speaker and has been featured in numerous international media outlets, TV shows, and documentaries such as The Red Umbrella Diaries, Miss Major, Showtime's Oz, and Netflix specials on sex worker rights. She has presented at The Desiree Alliance, Creating Change, Harm Reduction Coalition, International AIDS Conference, and many other events.
Her passion, warmth, respect, and tireless generosity have positioned Ceyenne as a thought leader in the sex worker rights movement, sharing her work and personal experiences as a Black trans woman and former sex worker. She currently serves on the boards of Sex Workers Outreach Project-USA, Caribbean Equality Project, SOAR Institute, and the New York Transgender Advocacy Group (NYTAG).
At the intersection of policy, creativity, and research is where you will find multiracial genderqueer J. Leigh Brantly, who currently serves on advisory boards for GLITS and SOAR Institute and is the co-president of the New York State Gender Diversity Coalition. J. Leigh received the 2019 Marsha P. Johnson Community Leader Award from NYTAG and worked on an amicus brief with DSW's Melissa Broudo to challenge the bad federal law known as FOSTA/SESTA.
J. Leigh has spoken at MOMA/PS1's Sex Workers' Festival of Resistance (with Ceyenne Doroshow and DSW's Melissa Broudo) and the International AIDS Conference, and they co-curated sex worker films at both of these events. They have represented sex work on Showtime's Billions and Fox's The Following; been featured in TIME, VICE News, and TimeOUT NY; and spoken at the NYC Women's Rally, sandwiched between Gloria Steinhem and Congresswoman Alexandria Ocasio-Cortez (D-NY).
In collaboration with the Colectivo Intercultural Transgrediendo, they co-produced SEXHUM, an ethnographic sex worker short film for an international academic research project, which was funded by the European Research Council. In 2021, they will begin a Ph.D. research program focusing on sex workers with physically (dis)abled clients.
Ceyenne Doroshow (second from right) and J. Leigh Brantly (far right) at the 2018 International AIDS Conference in Amsterdam with Jill McCracken, Ph.D. (center), Alex Andrews (right of center) of SWOP Behind Bars, and other sex worker activists.
Ceyenne and J. Leigh are powerhouses within the sex worker and TGNCNB communities. They have worked together at GLITS, spoken on panels together, and organized for sex worker/transgender rights. They collaborated on a study of transphobia and queerphobia experienced by LGBTQ sex workers for the Global Network of Sex Work Projects.
Both acted as advisors to the Museum of the City of New York, where Ceyenne's groundbreaking cookbook (written while she was incarcerated on prostitution charges), Cooking in Heels, is now permanently featured in the museum's transgender activism exhibit. With unparalleled expertise in media, advocacy, and harm-reduction work, DSW is fortunate to have them on board.
As DSW takes on additional initiatives, our organization is expanding its capacity to better serve the goals of the sex worker rights movement. The progress we have made in 2019 motivates us, and we look forward to continuing the momentum into the new year.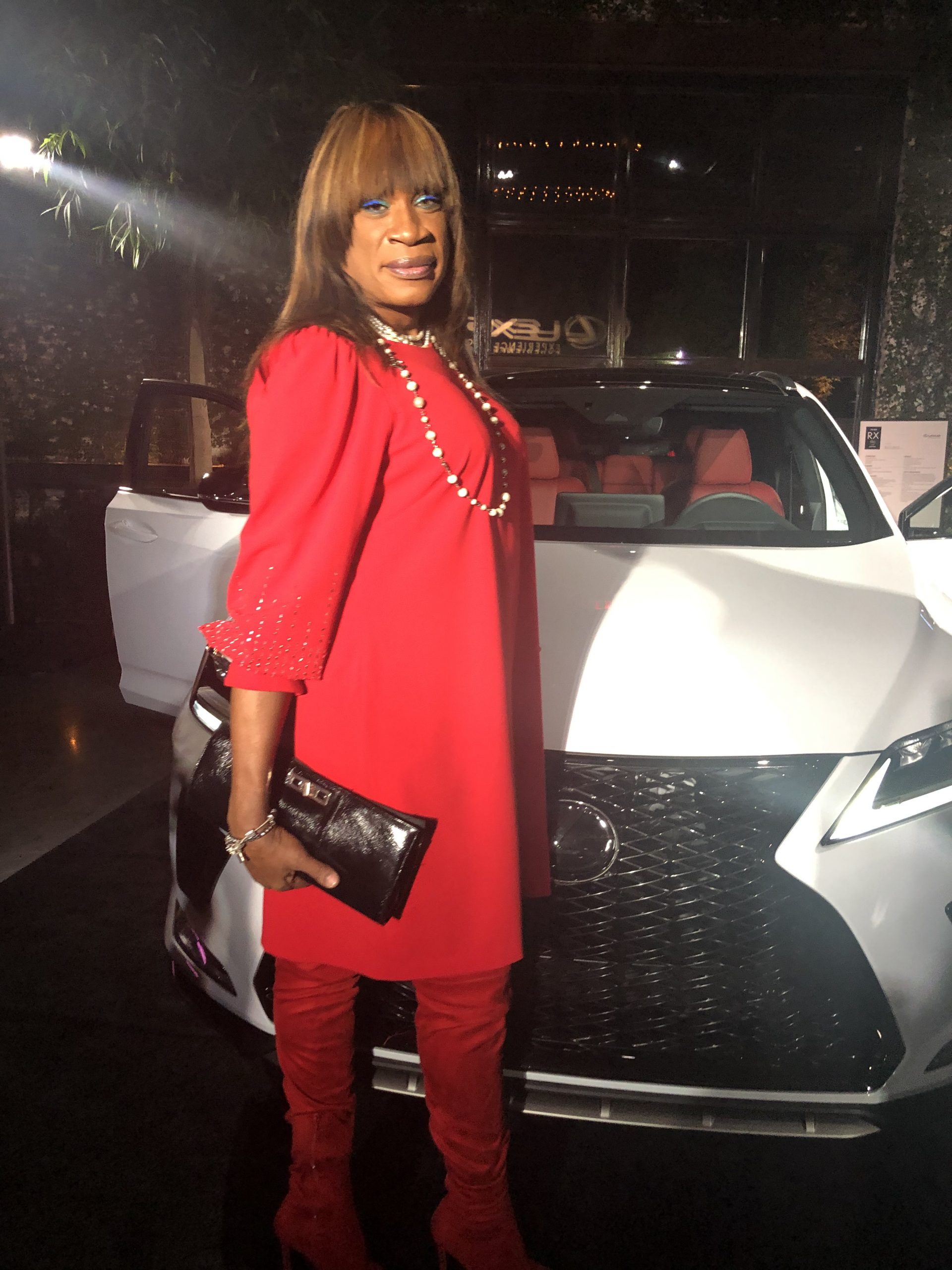 Ceyenne Doroshow: Author, activist, spokesperson, and public figure in the sex worker and transgender rights movements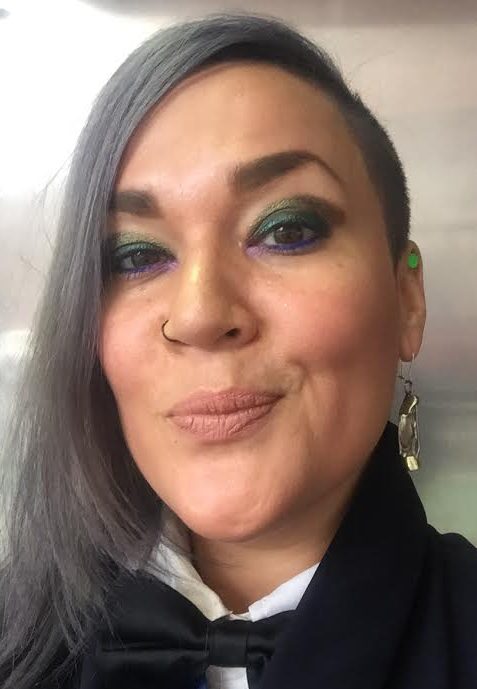 J. Leigh Brantly: Researcher, filmmaker, and organizer
DSW Newsletter #9 (December 2019)
November 20-22, 2019 DSW attended the National Association of Criminal Defense Lawyers' (NACDL's) 2019 Defending Sex Crimes Seminar, an annual event that brings together defense attorneys and criminal justice reform...
Read More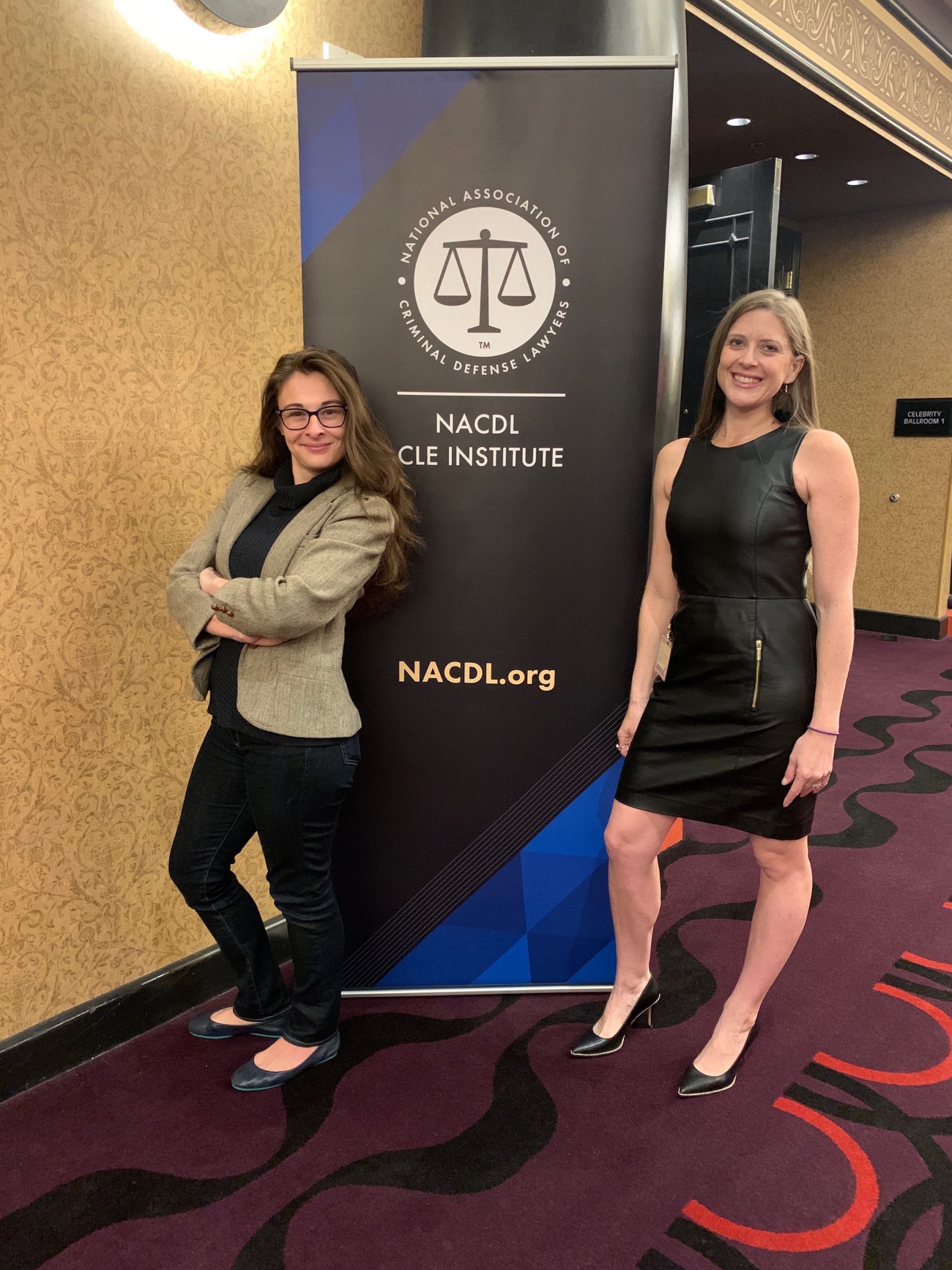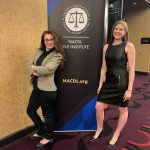 Defense Lawyers Understand the Harms of...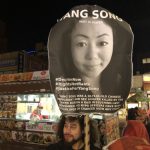 Remembering Yang Song: Wife, daughter, New...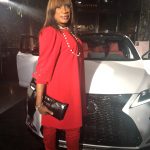 DSW Welcomes Two Incredible New Team...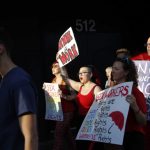 Bill To Study SESTA's Harms To...