July 10, 2023
Much of Vermont was devastated by flooding after weeks of heavy rains. Many downtown areas around the state, including the state's capital of Montpelier, were covered with water and then mud when the waters receded. The damage in Montpelier was catastrophic. Many residents were left unhoused and nearly every business was destroyed. Recovery efforts remain underway and rebuilding will take months, if not years. As the waters receded and community members began to assess the devastation, Henri Bynx, co-founder and co-director of Montpelier's The Ishtar Collective (TIC), immediately mobilized members to meet the community's basic needs. On the day following the flooding, as city officials declared drinking water contaminated, Bynx distributed clean drinking water and food to anyone in need.
TIC farms a plot of land to provide vegetables to the community, which they distribute from a community refrigerator located in downtown Montpelier. Though many collective members were themselves impacted by the flooding, they jumped into action to replace the refrigerator. With a direct connection to some of the community's most marginalized members, TIC was able to distribute immediate supplies to those who might have otherwise gone without. In addition to this immediate relief work, TIC's efforts have expanded to resource delivery, cleanup, and rental/relief assistance.
While institutionalized relief is underway, it's important for community members to keep each other afloat however they can, facilitating support and basic human resources. Some areas of Vermont still don't have potable water. Our farms are contaminated from the floodwaters. Buildings are being condemned while occupants are at a loss for where to go for long term housing in an already deep housing crisis. We want to make sure we show up for our neighbors across all intersections, which in this instance is plain personhood. Vermont has a long road to recovery, and we want to do what we can to move that process along for people."

— Henri June Bynx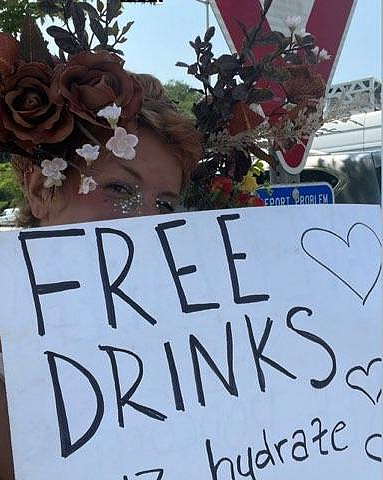 Henri Bynx distributes clean drinking water the day after the floods.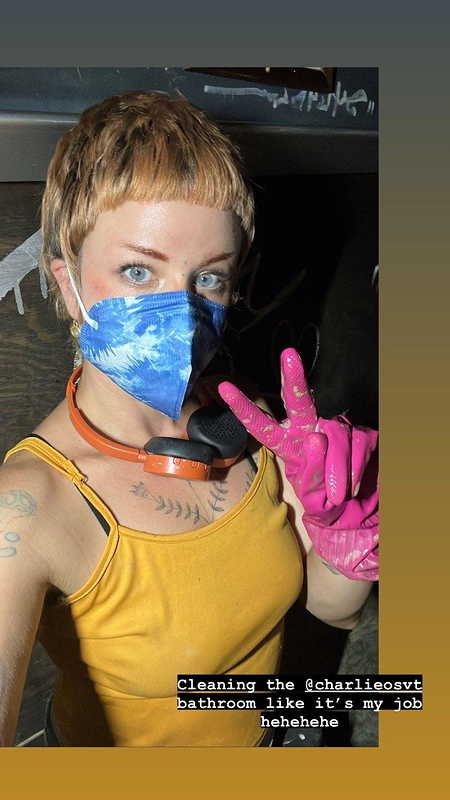 Henri Bynx cleaning out a local business following the floods.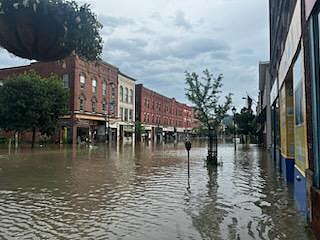 Downtown Montpelier, VT during the flooding.
DSW Newsletter #48
June 7, 2023 Governor Phil Scott signed S. 33, an act relating to miscellaneous judiciary procedures, amending 13 V.S.A. § 3259, which prohibits a law-enforcement officer from engaging in sexual contact...
Read More