Opinion: Sex-worker immunity would have helped Gilgo Beach probe | Newsday
By Melissa Sontag Broudo
Guest essay
Updated July 25, 2023 7:36 pm
The recent arrest of Rex A. Heuermann in the Gilgo Beach murder investigation has residents expressing relief that a killer has finally been apprehended.
But many are asking why it took so long. One significant reason is the dysfunctional relationship law enforcement has with sex workers. The trajectory of this case illustrates the need for police to listen to sex workers. Ideally, the recent news that Suffolk County Sheriff Errol Toulon Jr. is interviewing incarcerated sex workers who had contact with Heuermann signifies the start of an effort to improve law enforcement's relationship with them.
When bodies first turned up on Gilgo Beach, the Suffolk County Police Department, under the leadership of now-disgraced former Police Chief James Burke, refused to grant sex workers immunity from prostitution charges if they came forward with information. Had law enforcement prioritized potential leads over arresting sex workers, this case might have been resolved years ago.
To add insult to injury, Dominick Varrone, then Suffolk's chief of detectives, suggested at a news conference that the general public could remain at ease because the killer was only targeting a very specific type of individual. This claim, dismissive of the value of the lives already lost, and disrespectful to their suffering families, reflected a culture of dismissiveness of sex workers.
In contrast to Burke, current Police Commissioner Rodney K. Harrison took the case more seriously, reviving the investigation and working collaboratively with the victims' families. His actions ultimately led to Heuermann's arrest.
Sadly, the dysfunctional prejudices and deficient policies in Suffolk that left this alleged killer on the loose are apparent across the state.
Because many in law enforcement place little value on the lives of sex workers, they are rarely willing to work with them to resolve crimes, let alone grant them immunity to provide valuable information and testimony. This makes it unlikely sex workers will approach law enforcement about crimes they have observed, or have been subject to, leaving them and the community at large at greater risk.
While the Gilgo Beach case was a law enforcement failure, the actions that led to Heuermann's arrest reflect enlightened law enforcement practices that provide hope for catching predators more quickly. Hopefully, Toulon's information-gathering from sex workers can help lead to further charges against Heuermann or other killers.
A huge step in support of this enlightenment would be enacting state legislation, introduced in the State Senate and Assembly, to provide immunity for sex workers who come forward with evidence of a crime.
This legislation, modeled after a successful New York law that provides immunity for users of illegal substances who report a crime, would provide sex workers with protection from arrest for prostitution if they come forward to report crimes. Nine states have passed similar immunity laws in recent years, and several other states introduced legislation this year.
Criminalizing and stigmatizing sex workers does not make anyone safer. It is time New York lawmakers ensure that the most heinous crimes never again go unsolved because those who have information are stigmatized and devalued. Laura Mullen, co-founder of the Survivor Advisory Board and an anti-trafficking services advocate at the Empowerment Collaborative of Long Island-Vibes in Suffolk County, recently said, "The immunity bill passing will help others like me who were victims. I felt like my voice didn't matter, and I didn't feel safe enough to speak about the unthinkable acts committed around me and to me."
Our state lawmakers should heed Mullen's words and enact the immunity bill when they return in January.
This guest essay reflects the views of Melissa Sontag Broudo, legal director of Decriminalize Sex Work.
This essay by Decriminalize Sex Work's Legal Director, Melissa Sontag Broudo, originally ran in Newsday, one of Long Island's most popular news sources, on July 25, 2023.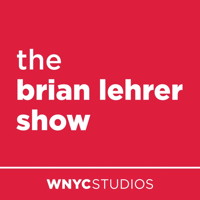 Please click here to listen to DSW's Director of Strategic Partnerships Crystal DeBoise discussing violence against sex workers and the Gilgo Beach murders on WNYC's The Brian Lehrer Show.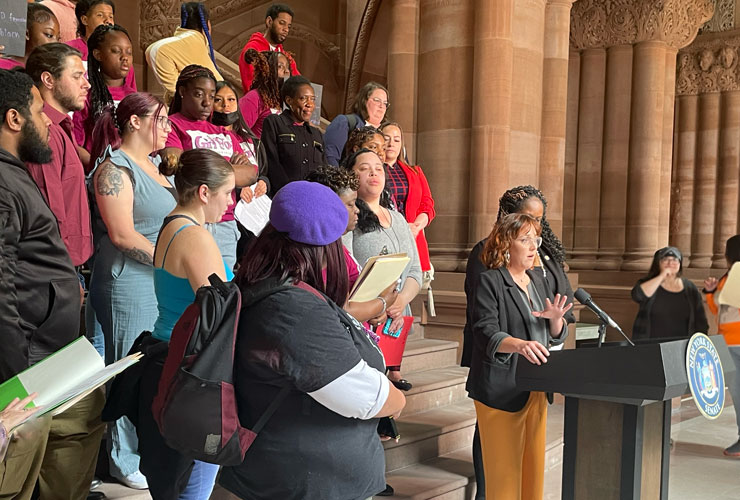 Decriminalize Sex Work hosted a press conference to advocate for immunity laws at the New York State Capitol in April 2023.
DSW Newsletter #48
June 7, 2023 Governor Phil Scott signed S. 33, an act relating to miscellaneous judiciary procedures, amending 13 V.S.A. § 3259, which prohibits a law-enforcement officer from engaging in sexual contact...
Read More