October 5, 2020
DSW's Kaytlin Bailey will be departing the organization at the end of the month to more directly focus her energy on her burgeoning production company, Old Pro Productions, Inc., which aims to "tell better sex worker stories." This month Bailey is relaunching her podcast, "The Oldest Profession," which she originally created in 2017. By the time she joined DSW as communications director in 2018, Bailey had drawn a committed audience inspired by her irreverent humor, honesty, and wit.
Old Pro Productions produces "The Oldest Profession" in addition to Bailey's one-woman show, "Whore's Eye View," which is currently in development. Additionally, the production company has spearheaded a national art build — partnering with local sex workers in five major U.S. cities — culminating in a virtual event on January 25, 2021, the anniversary of the first sex worker-led protest in the U.S.
While we are sad to say goodbye, DSW could not be more excited to see where Bailey's work will take both the organization and our movement. Her tireless advocacy, public performances, personal essays, and op-eds, featured in various local and national publications, have raised awareness and made this issue accessible to a broader audience of allies. As a former sex worker, Bailey will continue to push people in power to listen to sex workers and stop the arrests.
Keep up with the latest news and entertainment from Old Pro Productions by signing up for its newsletter. You can also support the podcast on Patreon, where you'll find exclusive content, event invites, and merchandise.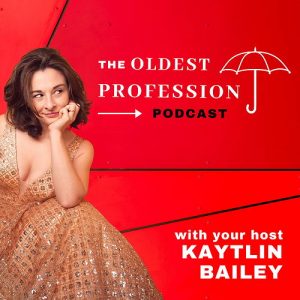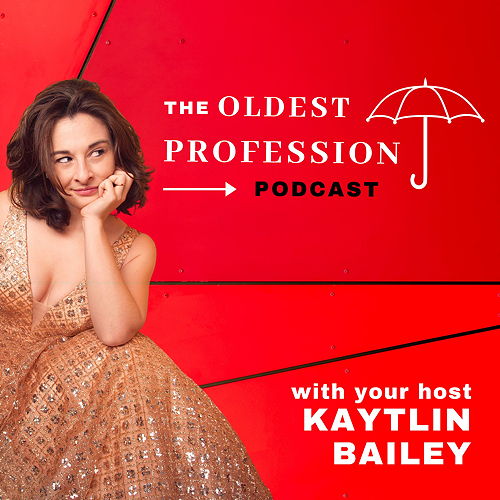 New episodes of "The Oldest Profession" can be accessed via Patreon. (Photo: Oldest Profession Podcast/Instagram, 2020)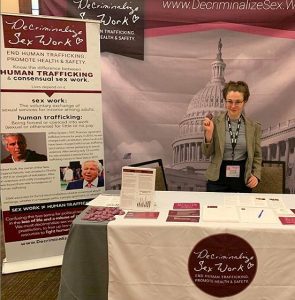 Kaytlin Bailey has been with DSW since its inception in 2018 and was advocating for sex workers' rights long before. (Photo: DSW/Instagram, 2019)
DSW Newsletter #19 (October 2020)
October 14, 2020 DSW's sex worker Hero of the Month is Henri Tolbert, co-founder and co-director of The Ishtar Collective (TIC), the first Vermont-based anti-trafficking and sex worker rights organization....
Read More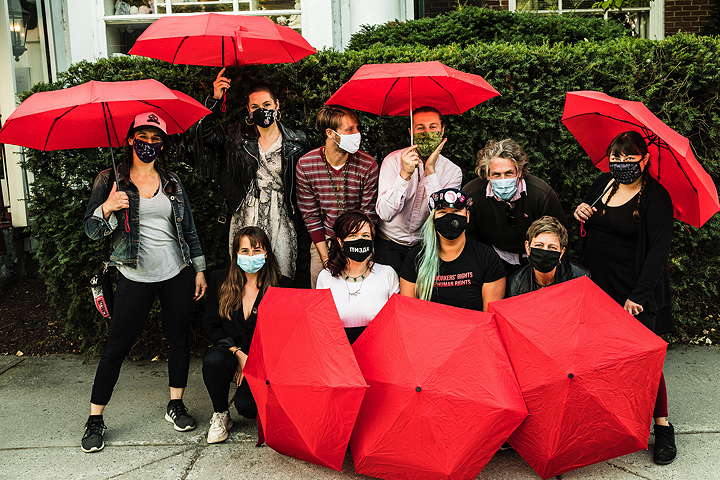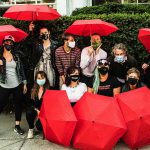 Hero of the Month: Henri Tolbert...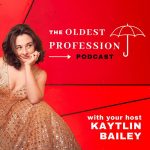 'The Oldest Profession' Podcast Returns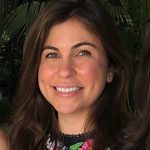 DSW Welcomes New Director of Communications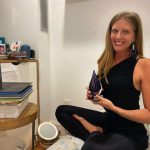 DSW's Melissa Broudo Honored by National...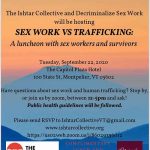 DSW Co-Hosts Anti-Trafficking Event in VT