L to R back row: River del Llano, Alex Andrews, J Leigh Brantly. L to R front row: Melissa Broudo, Kaytlin Bailey, Larry Walters.
DSW Newsletter #1 (April 2019)
March 11, 2019 DSW teamed up with Alex Andrews from SWOP Behind Bars, Dan Savage, Larry Walters and River del Lano from Uncaged Love to discuss the dangerous implications of...
Read More
DSW & allies hold SESTA/FOSTA panel...
DSW Hosts Soiree With Dan Savage
DSW & allies lobby RI legislators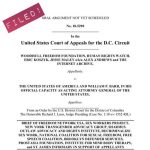 DSW Files Legal Brief in Federal...
DSW Hosts Panel at Seattle Summit