December 8, 2020
Seeking medical care can be scary and stressful for anyone. Now imagine that you know you need medical attention but also know that you'll confront stigma and bias at a time when you are feeling exceptionally vulnerable. Mataoe Aiden James Nevils is open with almost everyone about their former and current sex work and that they are a queer, nonbinary, transmasculine person. Nevils has spoken publicly for years about sharing their identity and history with medical professionals, and about the responses and reactions they have received in turn. Nevils believes a shift in the treatment of marginalized populations in medical spaces is possible, but not without speaking up and speaking out.
Nevils attended the University of Michigan and earned a bachelor's degree in psychology and learning development. During that time, Nevils had no family to turn to for financial support, and didn't want to be burdened with student loans. They worked a full-time job but still found it difficult to make ends meet.
Nevils first engaged in sex work while in college. Growing up AFAB (assigned female at birth), Nevils had frequently heard advice to "use what you have to get what you want." Sex work allowed Nevils to meet financial needs, but at that time, engaging in sex work made them feel uncomfortable and ashamed. As an assigned female, they had been socialized to feel prudish and vulnerable, and they were also scared of the legal consequences.
Nevils began their transition during college. Having felt marginalized as a Black femme, they now experienced privilege as a Black man. They stopped doing sex work. Because they were "in community," surrounded by a supportive group with overlapping experiences, Nevils started to advocate on behalf of transgender individuals and was often asked about their experiences. Constantly sharing in informal spaces and not having their emotional labor validated led Nevils to decide to reclaim their time and energy through sex work. They started off doing videos and sharing photos; it felt incredibly empowering to reclaim their position and their body.
Nevils was used to navigating the medical system as a Black person — something they describe as inherently difficult — but now they had to navigate the medical system as a Black, transgender person who is open about doing sex work. Nevils was constantly disappointed and frustrated by their interactions with medical professionals, even in spaces that claimed to be welcoming of nonbinary and transgender individuals. They would be asked about having engaged in sex work, respond honestly, and then be shamed for their choices. They knew they were not being offered medications and treatment that could be lifesaving. Nevils was, and remains horrified that PrEP medication, which can prevent HIV infection, was never offered to them and is typically only offered to men who have sex with men. They worried about their less educated and less outspoken friends — how would these individuals get access to the care they need?
Nevils worries that the fear of judgment by medical professionals and a generational mistrust of the healthcare system causes many Black and Brown people to go without necessary medical care. This issue is especially critical now, while the COVID-19 pandemic is killing people of color at a much higher rate than others. Nevils recalls talking with a group of friends about whether or not they would take a COVID vaccine when it is released, and everyone saying, almost in unison, "Absolutely not, remember Tuskegee?" Nevils believes that this trauma is encoded in their DNA, and regularly witnesses friends turning to each other for medical advice to avoid seeing a professional. Nevils worries about the health of the community and is desperately calling upon the medical field to do better so that individuals can comfortably seek the care they need.
Though Nevils has been an advocate for years, COVID has been a catalyst for increasing their advocacy around the physical health of their community members. It has not always been easy to talk so openly about who they are, but Nevils has grown and thrived by pushing through the discomfort, saying that "on the other side of discomfort is liberty."
Inspired by the model created by SisTersPGH, Nevils started a program within SisTersPGH called BroThersPGH that provides support and critical resources to the transmasculine community in Pittsburgh, PA, including housing, career development, and reproductive health education. Nevils continues to lead support groups virtually, and looks forward to the time when the community can gather in person again. Nevils relishes being a support to others, and seeks to be the person that they needed while they were learning to live fully and truthfully.
Nevils is available for speaking engagements. Contact them at: [email protected]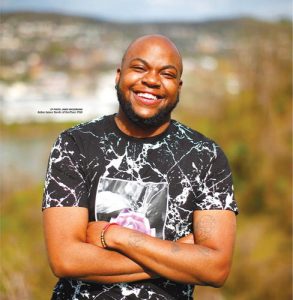 Mataoe Aiden James Nevils speaks openly and powerfully about their own experiences in an effort to improve healthcare for others. (Photo: Courtesy of Mataoe Aiden James Nevils)
DSW Newsletter #21 (December 2020)
December 8, 2020 Seeking medical care can be scary and stressful for anyone. Now imagine that you know you need medical attention but also know that you'll confront stigma and...
Read More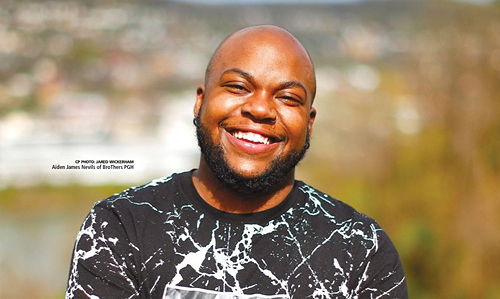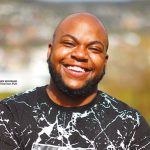 Hero of the Month: Mataoe Aiden...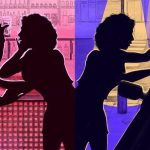 The Palermo Protocol: 20 Years Later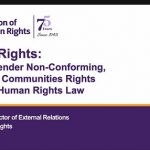 Transgender Day of Remembrance Summit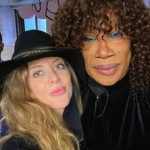 G.L.I.T.S. Opens First Housing Complex of...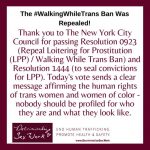 NYC Council Repeals 'Walking While Trans'...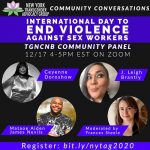 Mark Your Calendars for December 17