October 26: APHA's Annual Meeting
DSW's J. Leigh Oshiro-Brantly, Melissa Broudo, and Frances Steele attended the American Public Health Association's Annual Meeting in Denver, Colorado, and presented on the role of sex work decriminalization in promoting public health and safety for sex workers and communities at large. The meeting and expo was entitled "Creating the Healthiest Nation: Strengthening Social Connectedness," emphasizing the need for holistic social wellness in the formulation of public health policy.
Oshiro-Brantly and Steele attended the conference in person and had the pleasure of connecting with public health educators and policymakers, practitioners, government representatives, and students from around the country. Broudo joined them for a virtual round-table presentation entitled "Sex Work, Identity, and Decriminalization." The discussion explored the different policy models currently used to regulate sex work and combat human trafficking around the world, what data and qualitative evidence show us about each model and the communities that are most impacted by these laws.
The public health community has demonstrated great support of DSW's mission to promote physical and social wellness and allow all individuals access to resources, regardless of their profession. This meeting was no different. DSW was encouraged by the enthusiasm and interest that conference attendees showed and we look forward to returning next year.
October 28: New Orleans' DomCon
For the first time, DSW staffers Rebecca Cleary, J. Leigh Oshiro-Brantly, and Frances Steele attended New Orleans' Domination Convention (DomCon). The event was a fantastic way for staffers to connect with sex workers from the kink and BDSM communities. DSW exhibited at the event and gave two presentations over the course of the three days. In the first, Cleary and Oshiro-Brantly co-taught a class entitled "Sex Work, Fetish Work, and the Law," reviewing how law and policy have been used to censor sexual expression in the United States, as well as the history of consent. The class gave an overview of best practices in keeping oneself safe while engaging in kink. Attendees were incredibly engaged and shared anecdotes of their own experiences with censorship and legal retaliation. Oshiro-Brantly and Steele also co-taught a class on decriminalization and sex worker rights advocacy, focusing specifically on online sexual censorship since the passage of SESTA-FOSTA, which has deeply impacted the lifestyle communities at DomCon.
Folks from the kink and BDSM communities face similar stigma, discrimination, and many have been fighting alongside sex workers to maintain access to free speech in the face of increasingly stringent online regulation of sexual content. Many individuals voiced their appreciation of DSW's presence at the conference and the opportunity to exchange ideas around sexual rights, identity, and advocacy.
November 3: NCSL Legislative Summit
Ariela Moscowitz and Melissa Broudo traveled to Tampa for the National Conference of State Legislators (NCSL) Legislative Summit. The conference gathers bipartisan state legislators, staff, and other policy officials and experts each year, providing a platform for inter-state and inter-agency collaboration and innovation in a multitude of policy areas.
Moscowitz and Broudo were also joined by Alex Andrews, co-founder of SWOP Behind Bars.  Andrews also sits on the Board of Directors of the Global Network of Sex Projects (NSWP) as the North American Representative. She works with men, women, and trans folks who have been incarcerated and have experience in the sex industry, combatting shame, discrimination, and stigma around sex work. DSW is so thankful for all the support shown by legislators at the meeting and we look forward to returning next year.
November 18: NACDL annual defending sex crimes seminar
Rebecca Cleary and J. Leigh Oshiro-Brantly attended the National Association of Criminal Defense Lawyers (NACDL) 12th Annual Defending Sex Crimes Seminar in Las Vegas Nevada. This year's event, entitled "Zealous Advocacy in Sexual Assault and Child Victims Cases," brought together nationally-renowned attorneys and experts to discuss issues related to cases involving sex crimes. This was the second NACDL event where DSW exhibited this year.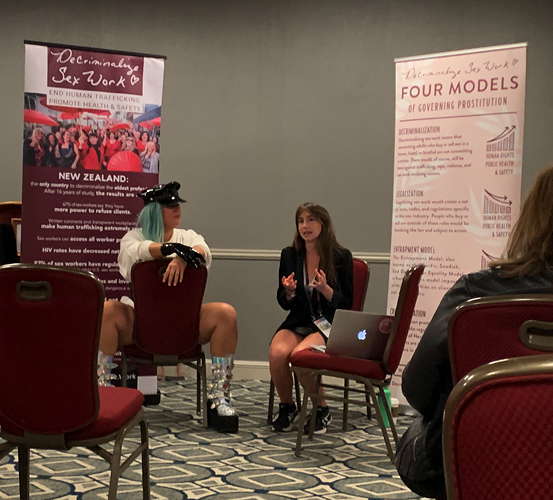 Oshiro-Brantly and Steele are pictured at DSW's booth at APHA.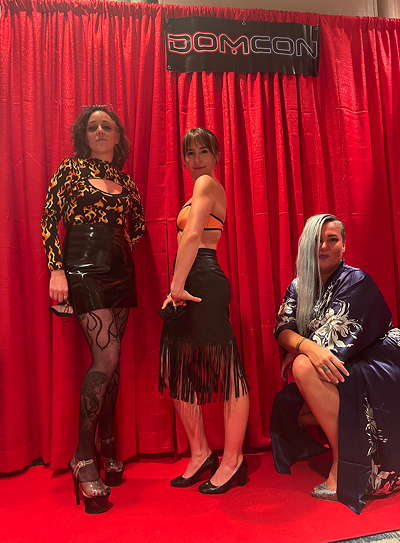 Cleary, Steele, and Oshiro-Brantly pose at DomCon's opening ceremony.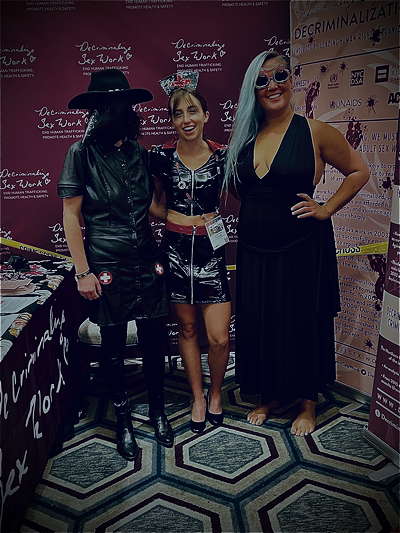 DSW staffers dress up for Halloween on the last day of the conference.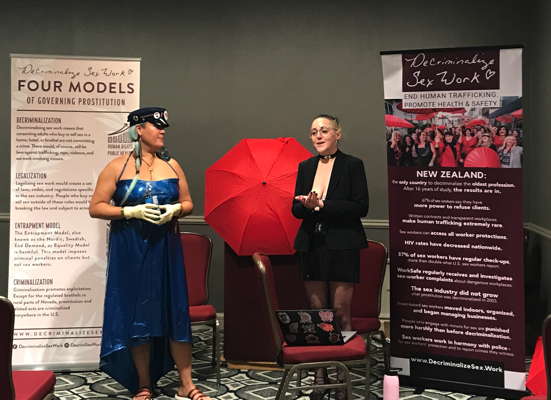 Oshiro-Brantly and Cleary co-teaching "Sex Work, Fetish Work, and the Law."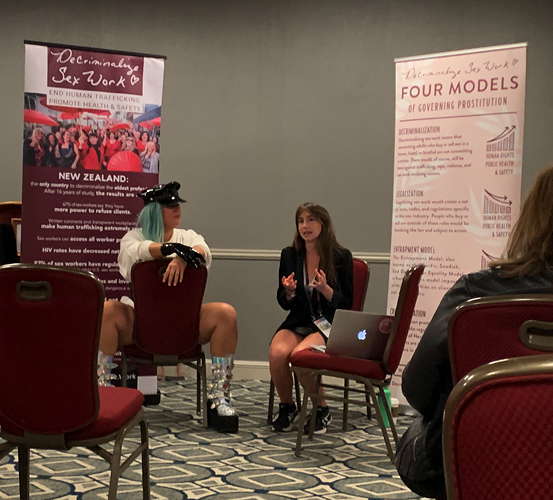 Oshiro-Brantly and Steele present on sex work and decriminalization.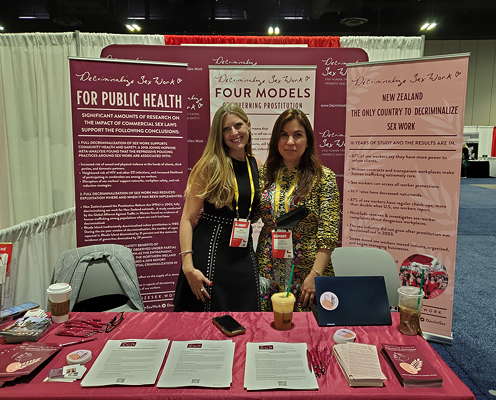 Broudo and Moscowitz are pictured at DSW's booth at NCSL. (DSW, 2021)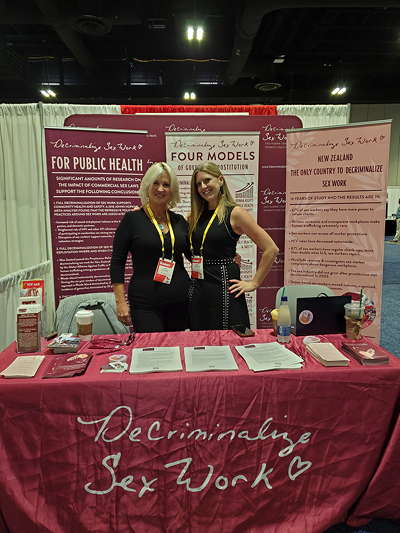 Andrews and Broudo are pictured at DSW's booth at NCSL. (DSW, 2021)
DSW Newsletter #30 (November 2021)
November 16, 2021 In a historic and long-fought victory, New York Governor Kathy Hochul signed the Survivors of Trafficking Attaining Relief Together (START) Act into law. The START Act (A459/S674), sponsored by Senator Jessica Ramos and Representative...
Read More