January 22-25, 2020
DSW attended the Adult Video News (AVN) Awards Conference in Las Vegas. At this annual expo, meet-and-greet, and awards show, members of the adult entertainment industry exhibit their latest work, newest products, and talk about business initiatives. J. Leigh Brantly, Melissa Broudo, and Kaytlin Bailey presented on DSW's work at the expo.
DSW's presence highlighted the critical connection between labor rights for both legal and criminalized sex workers. We were encouraged by the supportive reception DSW received at the expo, as well as the valuable allies garnered by our presence there—folks at the intersection of law enforcement, mobility-impaired clients of sex workers, and other adult performers and activists.
Politicians have long demonized the porn industry, implementing repressive labor policies that pose barriers to fair wages, rights, and safety. Sex workers are standing together to fight for their rights. Elizabeth Nolan Brown from Reason visited DSW's booth at the expo and interviewed Kaytlin Bailey. "We are all stigmatized as sex workers," says Bailey. "There are a lot of people here that told me that SESTA-FOSTA was the thing that got them to contact their senator for the first time, or got them to vote or pay attention to politics." 
The most substantial barrier in the realization of rights for all sex workers, criminalized and otherwise, is stigma. SESTA/FOSTA is only the newest form of legal discrimination against the industry. The law is designed to target "any web content that promotes or facilitates prostitution." In practice, this heavily censors the work of legal adult entertainers as well as full-service sex workers. Many of the cash apps entertainers use are censored, as well as their social media accounts, making it impossible for workers to advertise safely or accept payment.
A huge thank you to the AVN community for supporting DSW and sex workers everywhere.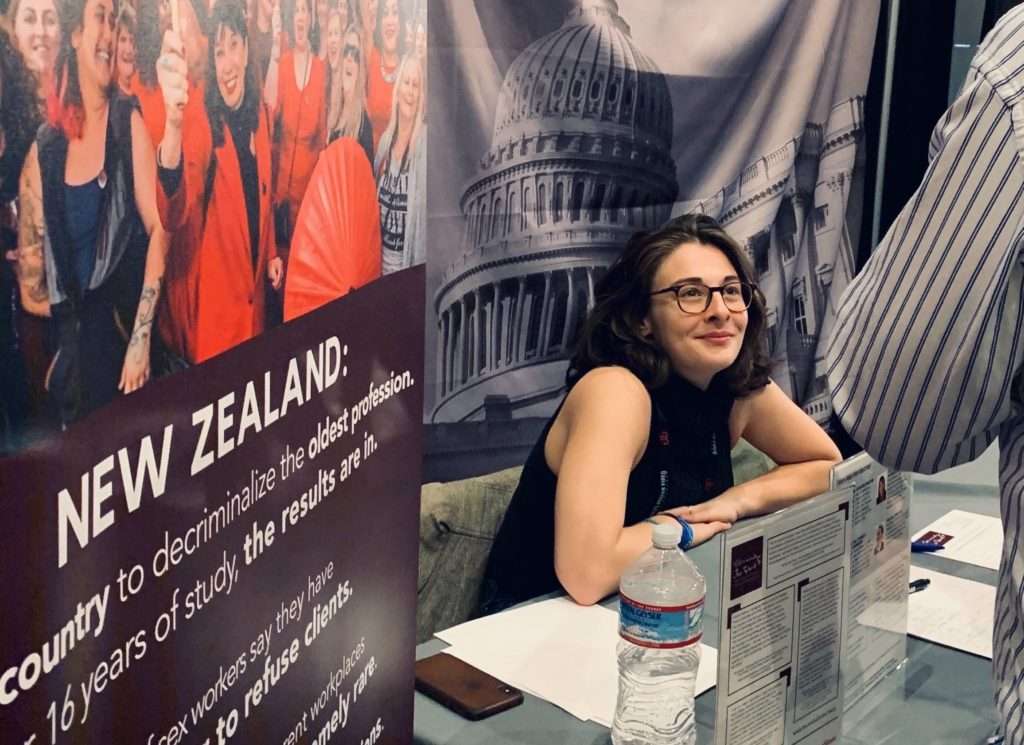 Elizabeth Nolan Brown captures Kaytlin Bailey at DSW's expo booth. (Photo: Reason, 2020)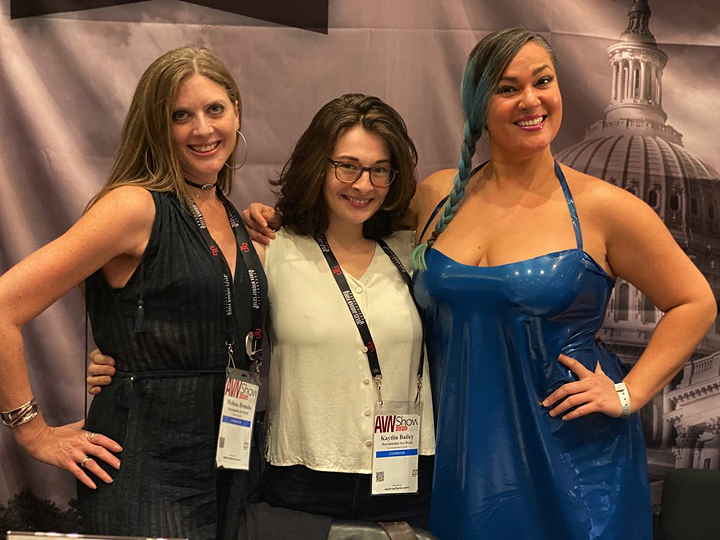 Melissa Broudo, Kaytlin Bailey, and J. Leigh Brantly (left to right) at DSW's expo booth. (Photo: DSW, 2020)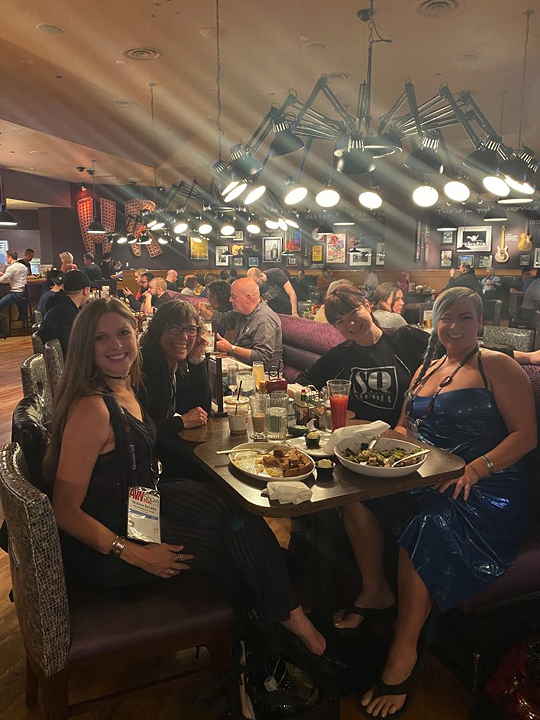 DSW's Melissa Broudo (front left) and J. Leigh Brantly (front right) are pictured at a strategy breakfast with Barb Brents of UNLV (back left) and journalist and adult entertainment actress Siouxsie Q (back right). (Photo: DSW, 2020)
DSW Newsletter #11 (February 2020)
February 6, 2020 In light of the recent poll by Data for Progress, revealing that a majority of US voters support the decriminalization of consensual, adult prostitution, it is clear...
Read More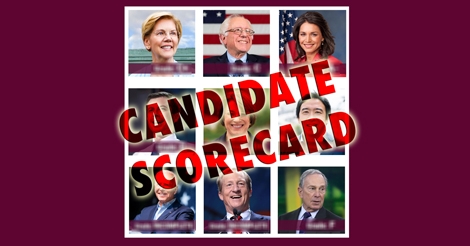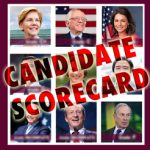 DSW Ranks Presidential Candidates
Adult Entertainment Industry Supports DSW in...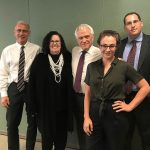 WFF Wins Appeal in Federal Court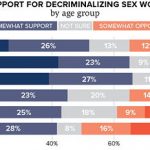 Majority of Voters Support Decrim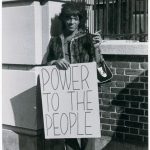 February Hero