Campaigning for district attorney of NYC, Tiffany Cabán initially declared victory on election night, June 25, 2019, but a full recount is currently ongoing due to how close the original count was after absentee ballots were figured in. The process is expected to take a few weeks.
If victorious, Canán would be the first queer Latina Democratic nominee for District Attorney in Queens. It will be a huge victory for sex workers. The 31-year-old former public defender has served New York County and the Legal Aid Society for 6 years. Ms. Cabán campaigned on a platform of criminal-justice reform, including the decriminalization of sex work.
Cabán's win, over Democratic organization-backed Melinda Katz, was recalled after Board of Education representatives began tallying paper votes after the primary. The BOE predicts the recount, which began on July 9, will take a minimum of 10 days. Democratic nominees historically run unchallenged in Queens, so the winner will likely serve as the next District Attorney.
Despite this upset, Cabán's campaign has been heralded as one of the most stunning victories of the new anti-establishment Democratic Party, paralleling Alexandria Ocasio-Cortez's defeat of powerful Queens Democratic machine candidate Joe Crowley almost a year ago (Nixon, New York Magazine). In a speech at the New Visions Democratic Club debate in Jackson Heights on April 29, Cabán asserted, "Who I am and what I fight for has been shaped by my experiences in over-policed, over-criminalized and resource-starved communities." Her platform encompasses the reversal of economic and racial inequality in policing, increasing funding for schools rather than prisons, an end to mass incarceration and the war on drugs.
This election has exciting implications for the work of DSW and the broader #decrimsexwork coalition. A memo instructing fellow DAs not to prosecute sex workers and their customers has been pledged as one of Cabán's first priorities if she were to take office. Not only would this change the lives of sex workers in Queens, increasing rights and safety through the legitimization of their work, but it shows the effects of decriminalization to be real and meaningful. In a Vice article, former Manhattan assistant DA Marie Solis describes how, when the District Attorney declines to prosecute an offense, it functions as a demonstrative trial run for how decriminalization can improve public safety—and pushed for legislative action, as with the decriminalization of marijuana possession. The decriminalization model, proposed by DecrimNY and endorsed by Cabán, would repeal parts of New York penal code that criminalize prostitution and especially target transgender women of color (Solis, Vice).
At DSW, we believe the current decriminalization bill could use improvements, and we are excited by the possibility of promoting them with the help of our supporters. DSW is humbled and inspired by the hard work of so many in this community that made such a historic campaign possible—and honored to be involved in this exciting step towards rights and safety for all.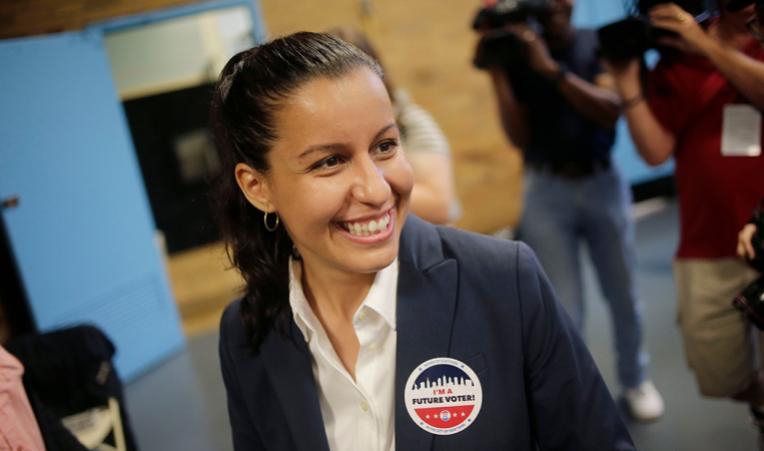 Tiffany Cabán campaigns in New York City on the day of her District Attorney Democratic Primary election. (photo: Seth Wenig/AP, 2019)
DSW Newsletter #4 (July 2019)
Just before the June 30, 2019, kickoff of the World Pride March in New York City, Gov. Andrew Cuomo (D) signed A2707, a new law that bans the "gay and...
Read More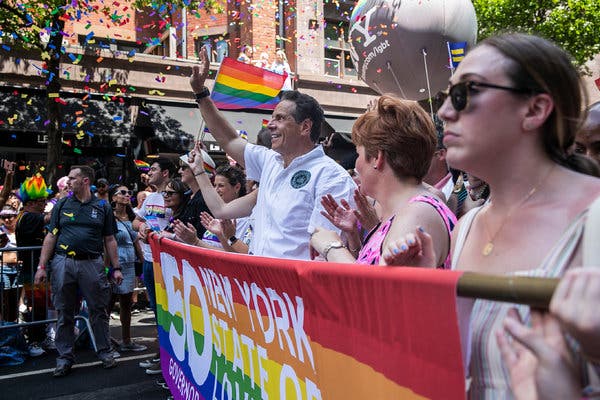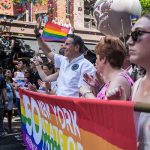 "Gay Panic" Defense Can No Longer Be...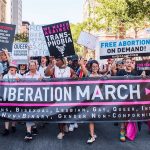 Queer Liberation March: Pride Without Barriers...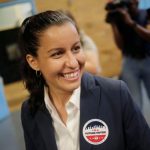 Tiffany Cabán: Champion of Sex Workers'...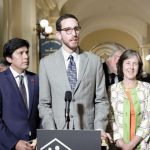 California To Pass Bill for the...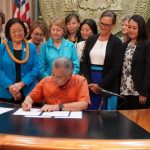 Hawaii Passes Historic Change to Prostitution...
Mexico City's Decriminalization Law Not Yet...