February 16, 2021
Miss Major Griffin-Gracy, known as Miss Major, and most affectionately as "Mama" to many is the personification of perseverance; but Miss Major did more than just endure, she worked her hardest to ensure that others would not suffer the injustices that she had. Miss Major is still advocating for the rights of the transgender community, especially for women of color. Her courageous efforts have also led her to become a leader in the fight against the prison industrial complex.
All who know Miss Major agree she is a force of nature. She served as the original executive director for the Transgender Gender-variant and Intersex Justice Project (TGIJP), helping to found the organization in 2004. The organization assists transgender women, particularly women of color, who have been incarcerated. Outside of her professional efforts, she has mentored and cared for generations of individuals who looked up to her.
Born in Chicago, Miss Major was disowned by her family at the age of 13 when she came out as transgender. She points out that for a number of years — until her mid 20s or so — the words for her gender identity did not exist. Homeless at 13, but determined to take care of herself, Miss Major turned to sex work. Incredibly, as a homeless teenager, she enrolled in college, where she was subsequently expelled for presenting as a woman by wearing dresses. She hoped she might find acceptance in New York City.
The OUTWORDS Archive reports, that after arriving in New York, Miss Major was, "… frequently fired from jobs because of her gender presentation, [she] performed in various drag revues, relying on sex work and petty crime to cover her bills. A rough trade gay club called the Stonewall Inn was one of the few places where she felt welcome. On the night of June 28, 1969, when the Stonewall was raided for the umpteenth time by the police, Miss Major and a group of fellow transgender women were on the front lines of the crowd that finally fought back. A cop knocked Miss Major out, but the revolution had begun. The four nights of rioting that followed became known as the launch point of the modern gay rights movement."
Her experiences in New York intimately familiarized Miss Major with the grip of the prison industrial complex on marginalized communities. Excluded from traditional job and educational opportunities because of her identity, she relied on petty crime and sex work to survive and served five years in prison. While she was incarcerated at a men's maximum security prison in New York, she met Frank Smith, and together, they played a large role in the Attica Prison Riot. Smith was one of the greatest influences in her politicization and readiness to take a stand. She not only talked the talk, she walked the walk. After release, she advocated for incarcerated individuals on a large scale and met with women who were incarcerated. She was a constant source of inspiration and support for many and helped individuals to access employment and education upon release from incarceration.
Miss Major is a self-proclaimed feminist. She prides herself on her ability to be steadfast in her endeavors and pursuits and to do so with sensitivity, grace, and a sense of pride that no one can take from her. "Mama" to many, Miss Major raised one biological son of her own and just last month welcomed a new baby! She has a number of chosen children who love her dearly. Ceyenne Doroshow, executive director of G.L.I.T.S. (Gays and Lesbians Living in a Transgender Society), says "She'll always be 'mama.' She has raised her children with a firm hand … also meeting all of us wherever we are."
A true champion of human rights, Miss Major's advocacy is tireless and her generosity endless. Throughout her lifetime, she has been at the forefront of fighting for the rights of incarcerated individuals, the transgender community, and people living with HIV/AIDS, always recognizing that socio-economic status, gender, race, and mental and physical health all impact the way one sees the world and the way the world sees them.
A documentary titled Major! was released in 2015 and details Miss Major's incredible achievements as an activist and mentor over the course of 60 years! She describes the film as a tool to educate young trans women on their history, and a reminder that there are still so many who need her help. She says, "I'd like for the girls to get a chance to be who they are. For young transgender people to go to school, [to] learn like everyone else does, and then get out there and live their lives, not afraid or thinking that the only solution for them is death."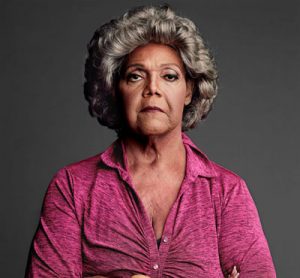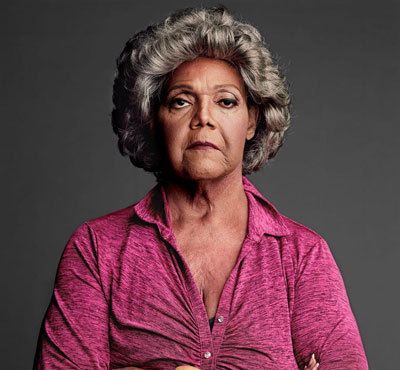 Courtesy of Miss Major.
DSW Newsletter #23 (February 2021)
February 16, 2021 Miss Major Griffin-Gracy, known as Miss Major, and most affectionately as "Mama" to many is the personification of perseverance; but Miss Major did more than just endure,...
Read More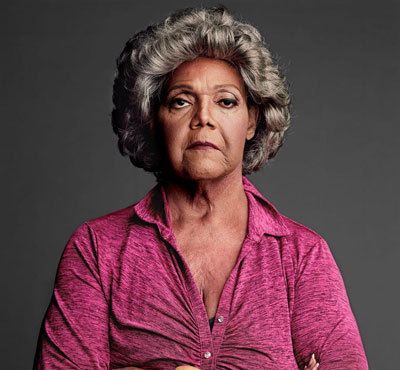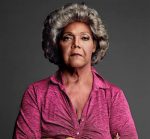 Hero of the Month: Miss Major...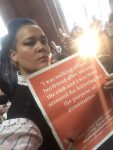 A Victory Decades in the Making:...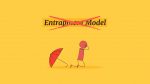 The Truth About the Equality Model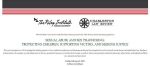 DSW Staff Share Their Expertise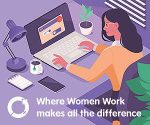 Mark Your Calendars