August 12, 2022
It was a busy and productive summer for DSW staff as they traveled to multiple influential conferences to discuss the critical need to decriminalize consensual adult sex work. Staff had the opportunity to participate in panel discussions, to present their work, and to engage with legislators and academics among others.
Staff Attorney Becca Cleary and Communications Director Ariela Moscowitz traveled to Denver, CO, for the Annual Legislative Summit of the National Conference of State Legislatures. They met with numerous legislators from around the country to discuss decriminalization and incremental measures states can take to improve the health and safety of sex workers and the community and to combat trafficking. These incremental measures include immunity laws that would allow individuals to seek medical attention and report crimes without fear of their own arrest and study commissions focused on evaluating prostitution laws, addressing trafficking concerns, and identifying better ways to create support systems for both sex workers and trafficked people.
Legal Director Melissa Broudo, Research and Project Manager J. Leigh Oshiro-Brantly, and Cleary took part in the Woodhull Freedom Foundation's Sexual Freedom Summit. Broudo moderated "Lawyering for Sex Workers," which focused on the legal issues surrounding sex work, human trafficking, sexual freedom, and human rights. She also joined Oshiro-Brantly to present "The Role of Inclusive Sexual Education in Promoting Human Rights and Trafficking Prevention." DSW volunteer attorney Allison Kolins moderated while Broudo and Oshiro-Brantly discussed the findings of their paper published in the 2021 edition of the Charleston Law Review. The paper examined sex negativity and gendered, homophobic, and transphobic ideas, particularly in the context of school and community based learning, as contributing factors to exploitation risk on a continuum of sexual abuse, including trafficking, throughout an individual's life course. Cleary shared her presentation, "Strategies to Advance the Human Rights of Sex Workers," which focused on much-needed policy reforms.
Crystal DeBoise, director of strategic partnerships, Political Director Rob Kampia, and Oshiro-Brantly attended the Global Meeting of the Law and Society Association in Lisbon, Portugal. This year's theme "Rage, Reckoning, and Remedy" highlighted issues of race and colonialism and the extent to which historical legacies impact current realities. Oshiro-Brantly presented their paper, "Continuum of Exploitation: The Role of Inclusive Sexual Health Education in Preventing Human Trafficking of Minors" as part of the "Vulnerable Gender: Protection Against Legal Inequality, Social Exclusion, and Sexual Exploitation" track. DeBoise presented on decriminizalizing sex work with a panel of international experts.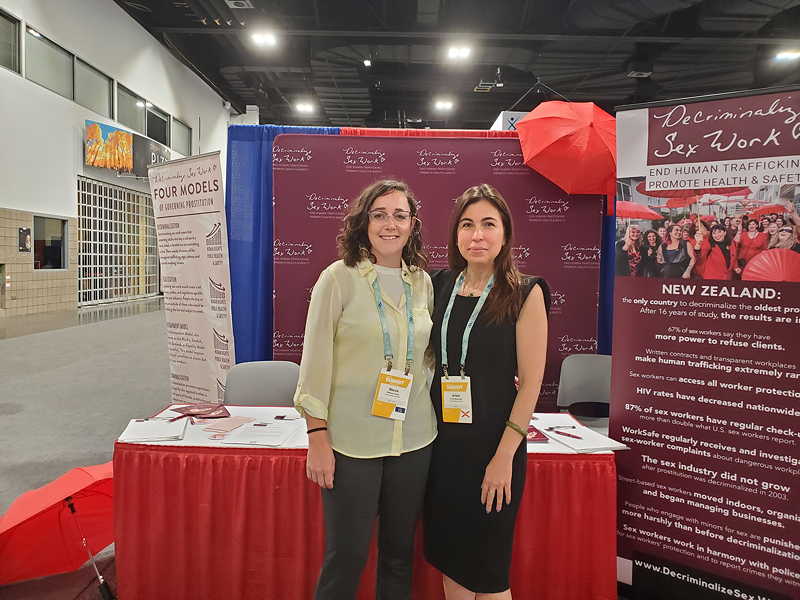 Rebecca Cleary and Ariela Moscowitz at the National Conference of State Legislatures.
Melissa Broudo, Becca Cleary, and DSW volunteer Allison Kolins at the Sexual Freedom Summit.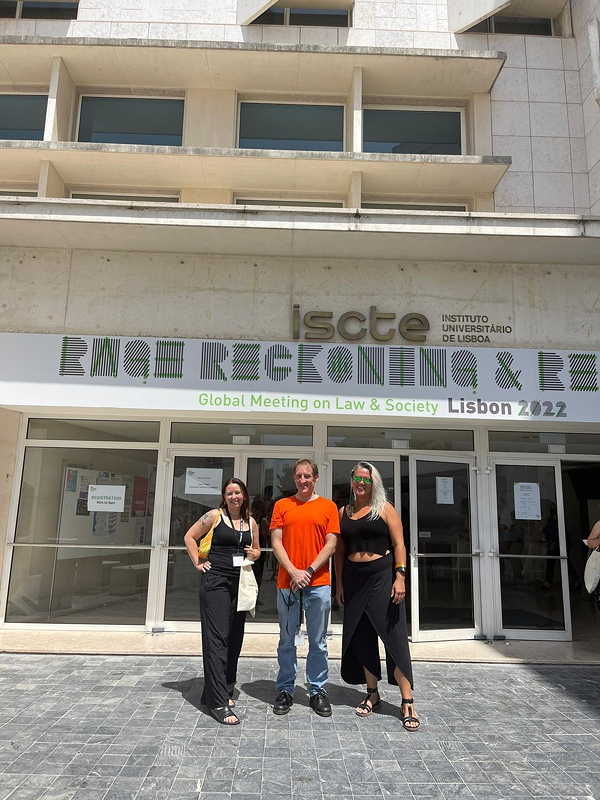 Crystal DeBoise, Rob Kampia, and J. Leigh Oshiro-Brantly in Lisbon for the Global Meeting on Law and Society.
J Leigh Oshiro-Brantly presenting at the Global Meeting on Law and Society.
DSW Newsletter #39 (August 2022)
August 15, 2022 The FBI announced that Operation Cross Country, which it organizes annually to focus on "identifying and locating victims of sex trafficking and investigating and arresting individuals and criminal enterprises involved in both child sex...
Read More