April 27, 2019
Multiple police departments in Florida have recently staged news conferences to cast themselves as heroes who have "rescued" women from "slavery" … by handcuffing them. 
Devastating stings that result in criminal records and broken families are common, but when Robert Kraft, the widowed owner of the New England Patriots, received a high-profile hand job it provided an opportunity to show people what these "rescue" operations actually look like.
The billboard shows a Chinese woman being arrested, which is exactly what Florida police officers did to the 14 working at 10 massage parlors in south Florida. Handcuffs are not help. Arrest is not rescue. Policing is not protection.
We hope that what's happening to sex workers in Florida is a national wake-up call and a teachable moment. We all want to stop trafficking, violence, and exploitation within the sex industry. No one is more invested in stopping this abuse than sex workers themselves. Instead of arresting them, we should be listening.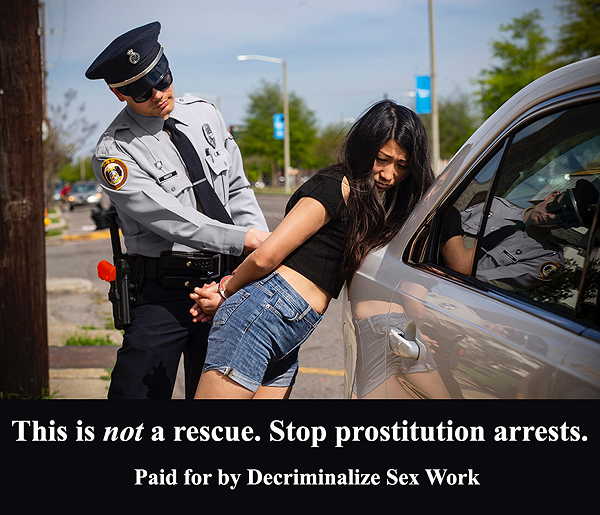 This billboard, which DSW workshopped, designed, and sponsored, was up for four weeks in April and May 2019 to highlight the hypocrisy of doing prostitution raids in the name of "human trafficking."
DSW Newsletter #2 (May 2019)
April 22, 2019 All eyes are on Florida because of the high-profile stings on massage parlors. DSW teamed up with sex workers and allies in Florida to draw attention to...
Read More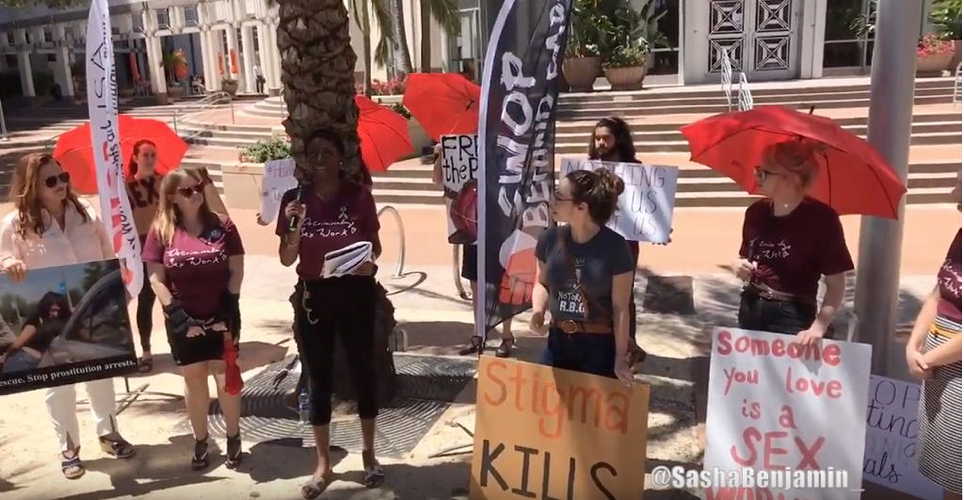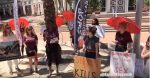 Sex Workers Host News Conference in...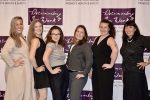 DSW Hosts Unity Reception in NYC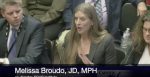 Experts Urge RI Legislators to Study...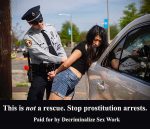 DSW Billboard Challenges Lawmakers in Florida