August 18, 2019
DSW's Kaytlin Bailey attended the 10th annual Woodhull's Sexual Freedom Summit hosted in Washington, DC. She connected to sex worker rights activists and sexual freedom advocates from all over the country. Attending panels, presentations, and performances, Kaytlin was able to get a broad perspective on the issues plaguing sex workers and their allies in different states.
Kaytlin was especially moved by DC's Helping Individual Prostitutes Survive (HIPS) and the transgendered women willing to speak to the systemic issues that bar them from fully participating in some advocacy organizations. She connected with criminalized sex workers in Nevada, got to hang out with living legend Carol Leigh, participated in an incredibly informative discussion about using a human rights framework to advocate for sex workers' health and safety led by Dr. Jill McCracken, and had many conversations about strategy and pushing for a better future for all of us.
Sex workers are not a homogenous group. We come in all colors and creeds, we come to this work for different reasons, and we have wildly different experiences—but allies from across the political spectrum can work together toward a future where our lawmakers listen to sex workers and stop the arrests.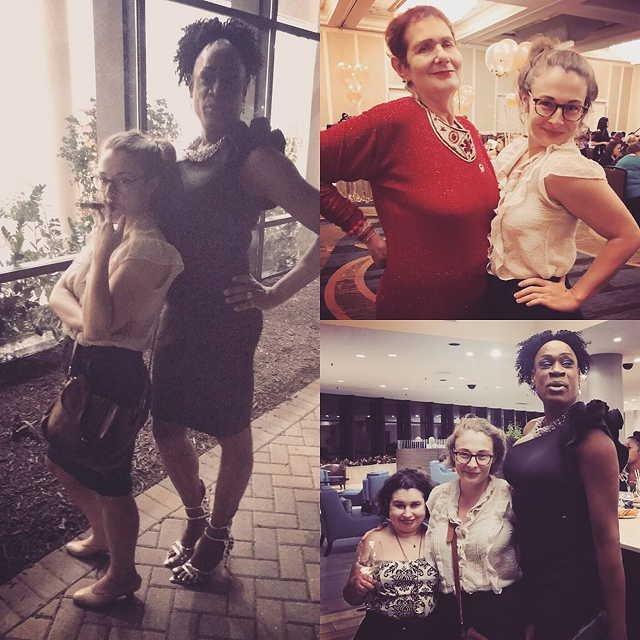 Kaytlin Bailey smokes a cigar with Ceyenne Doroshow, strikes a pose with Carol Leigh, and hangs out with Amber DiPietra & Ceyenne (clockwise from L, August 15-18, 2019).
DSW Newsletter #5 (August 2019)
August 6-8, 2019 Melissa Broudo, DSW's general council and RI coordinator, and Kaytlin Bailey, DSW's communications director, met with state legislators from all over the country at the National Conference...
Read More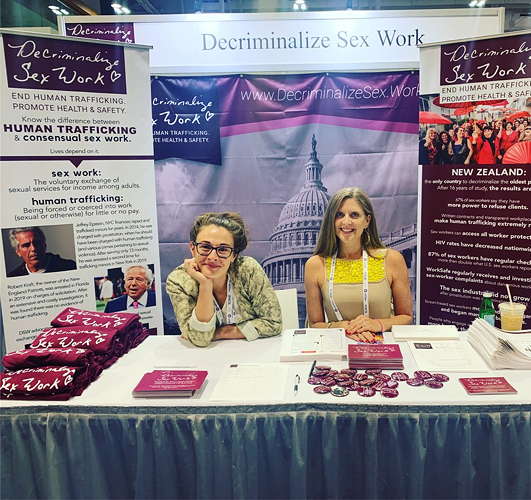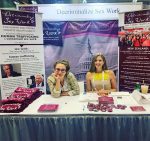 DSW Makes Its Case at National...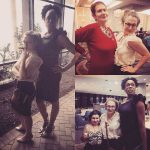 DSW Participates in Woodhull's 2019 Sexual...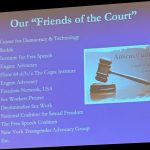 DSW Supports the Continued Legal Fight...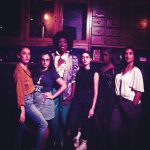 Nevertheless She Existed: Kaytlin Bailey Presents...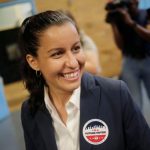 Tiffany Cabán Concedes Queens DA Race