June 1, 2019
DSW's Kaytlin Bailey and Melissa Broudo attended this year's Law and Society Association Conference in Washington, DC. Bailey attended an incredible meeting hosted by National Ugly Mugs, a peer-based group in the United Kingdom that helps sex workers exchange information about dangerous clients, and Helping Individual Prostitutes Survive (HIPS), a peer-based community support organization in DC.
Bailey presented an abbreviated history of the criminalization and censorship of sex workers on a panel about the impact of FOSTA and SESTA. Her co-presenters demonstrated the empirical evidence they have collected demonstrating the widespread detrimental impact this law has had on people both in and adjacent to the sex industry.
Broudo spoke on another panel, elaborating on the many interconnected strategies working towards decriminalization. Her co-presenters spoke to the competing frameworks, obstacles, and growing momentum behind the international movement to end the prohibition of prostitution.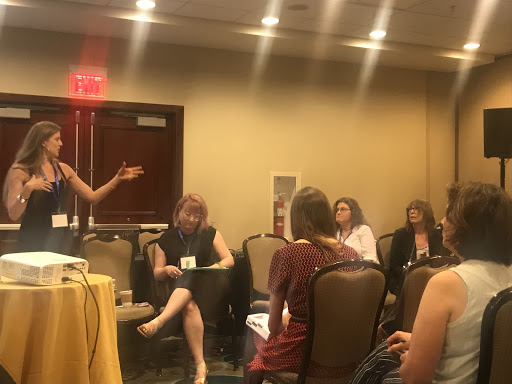 DSW's Melissa Broudo speaks during a panel discussion at the Law and Society Association conference in Washington, DC, on June 1. (Photo: Law and Society Association)
Law & Society Association Annual Meeting | Washington, D.C. | 2019