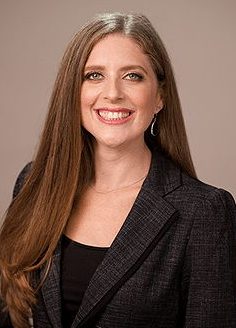 Legal Director
Melissa Sontag Broudo, JD, MPH, is the co-founder and co-director of the Sharmus Outlaw Advocacy and Rights (SOAR) Institute. She has been part of the sex-worker-rights and harm-reduction movements since the late 1990s, co-founding SOAR to further policy, advocacy, and capacity building efforts that support the rights of sex workers and survivors of human trafficking.
Through her work with both DSW and SOAR, she has been able to push rights-based policies and legislative initiatives that support sex workers and survivors of human trafficking, including: expanded criminal record relief for survivors of trafficking, immunity for victims of crimes who engage in sexual labor, and the formation of study commissions to review data related to better health outcomes for all people in the sex industry. She spearheads DSW's NY and RI legislative initiatives.
Prior to her work with DSW and SOAR, she was a senior staff attorney for seven years at the Sex Workers Project (SWP) at the Urban Justice Center. She won the first-ever vacatur motion for a survivor of human trafficking and provided technical expertise on these critical motions throughout the state and country. She focused primarily on criminal justice and appellate defense work during her time at SWP, supporting survivors and sex workers through their experiences in the criminal justice system.
Melissa is currently on the board of NYTAG (New York Transgender Advocacy Group), an NYC-based organization that serves transgender and gender-nonconforming (TGNC) individuals and sex workers. Melissa is also a member of Equality New York's Advisory Council, where she serves on the Reproductive Justice/Bodily Autonomy Committee. She is also on the board of advisors of the Pregnancy Loss Support Program of the National Council of Jewish Women. She has been an active member of the New York City Bar Association, having previously served on the Criminal Courts Committee. She has also previously served on the board of the PROS Network (Providers Offering Resources and Services to Sex Workers), Best Practices Policy Project (BPPP), GLITS (Gays and Lesbians Living in a Transgender Society), and the Desiree Alliance, a national conference for sex workers and allies.
Melissa received her Bachelor of Arts from Brown University in gender studies in 2001. She received her Master of Public Health from the Bloomberg School of Public Health at Johns Hopkins University and a Juris Doctor from Georgetown University Law Center through their dual degree program in 2006.
She has been quoted in print in The New York Times and Forbes and online at Buzzfeed.